Sponsored by Gone to the Woods by Gary Paulsen.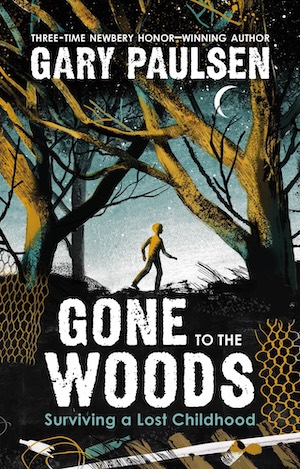 tk
Barbie's New Historical Icon Doll Is Dr. Maya Angelou
Mattel's Barbie has an inspiring women series and their latest is Maya Angelou. The activist and author (and many other amazing things) has been designed into a gorgeous Barbie doll holding her book I Know Why The Caged Bird Sings. You can purchase the doll, which will look awesome on bookshelves, now at Target and Amazon for $29.99.
Amazon's E-Book Business Under Connecticut Investigation
Connecticut Attorney General William Tong said that how Amazon.com Inc. sells and distributes digital books is under investigation. "Tong's office issued a subpoena to Amazon in 2019 for documents related to its deals with five major publishers, according to a copy of the subpoena obtained by the Tech Transparency Project through an open records request and shared with The Hill."
Paris-Based Social Book Reading App Acquired By Medium
Glose is a Paris-based iOS, Android, and web app that lets you purchase and read books on your device while also having the social experience of a platform like Goodreads, and elements of rewards to motivate you to read. Medium, an online publishing platform, is acquiring the app for an undisclosed amount.
Books By and About Vice President-Elect Kamala Harris for Readers of All Ages
These Kamala Harris books give readers of all ages the opportunity to learn more about our new Madame Vice President.