Sponsored by Blackstone Publishing
A perfect holiday read — check out the debut contemporary fantasy novel from David R. Slayton. "Slayton's book gathers up pretty much every modern fantasy trope, turns them upside down, and shakes them… The elves who show up would have Tolkien rolling in his grave, which is my highest endorsement, and the LGBTQIA+ rep is all around outstanding." — Book Riot; "Slayton makes a splash with this urban fantasy debut starring a broke, gay wizard living in an Oklahoma trailer park… The complex worldbuilding, well-shaded depictions of poverty, emotional nuance, and thrilling action sequences make this stand out." — Publishers Weekly
Happy Friday, shipmates! It's Alex, with a random selection of books (or not so random in this case) for Friday fun and a bit of genre news. We had a typical Colorado snow this week, in that it was a sloppy nightmare with cars getting stuck in the roads in the morning, and then everything had melted off the streets approximately six hours later. But it definitely feels like we're heading into winter, which I consider to be also a superior season because it causes the cats to be more cuddly. Hope you had a safe holiday if you're in the US, or a most excellent (and also safe) Thursday if not. See you next Tuesday!
Looking for non-book things you can do to help in the quest for justice? blacklivesmatter.card.co and The Okra Project.
---
News and Views
Silvia Moreno-Garcia has revealed the cover for her upcoming sword and sorcery novella, The Return of the Sorceress
WorldCon 2021 (aka DisCon III) will be doing a special Hugo Award for video games.
Amazon has released its picks for Best Science Fiction and Fantasy of 2020.
Locus pulled the genre titles from The New York Times Best Books of 2020 list.
The beta version of the Chinese Science Fiction Database has been released.
Elizabeth Bear talks about diversity, mental health, and queers in space over at PopMatters
A health and book update from Connie Willis
John Boyega continues to fight the good fight
The Twitter roasting of Ready Player Two has commenced. I have made popcorn.
Captain Jack Harkness is coming back to Doctor Who!
A Brief History of Dragons Throughout Western Literature
Monolith in Utah!!!!!
On Book Riot
This month you can win a YA Fantasy and Sci-Fi book bundle and/or a $250 dollar Barnes and Noble gift card.
Free Association Friday: Alex's Housemate Recommends
November is just going to be the month for slightly self-indulgent Fridays, because it's a month of excellent birthdays–mine included, and my housemate's as well. My housemate, Corina, reads at a pace that leaves me absolutely stunned, so I asked her what books she wants people to read for her birthday. She came up with a varied list.
This is Corina's favorite book of all time, which I regretfully still haven't gotten around to reading yet and I need to do it soon if we're going to stay friends. Along with its long awaited sequel, This Virtual Night and Malka Older's Infomocracy, these are also books she loosely groups as imagining what the internet could be in the future.
This is an epic fantasy with a gorgeous environmental message that hit Corina, as the child of two Colorado mountain hippies, particularly hard and really stuck with her. The prose requires some work to read but is incredibly rewarding, and you'll be thinking about it for months after you've finished it.
This is another double feature recommendation, sitting alongside Ninefox Gambit by Yoon Ha Lee. Both are books about people who are really good at math in absolutely reality-bending ways. which is extra cool if you're a person who's not necessarily that great at math but still thinks it's really neat on the principle of the thing.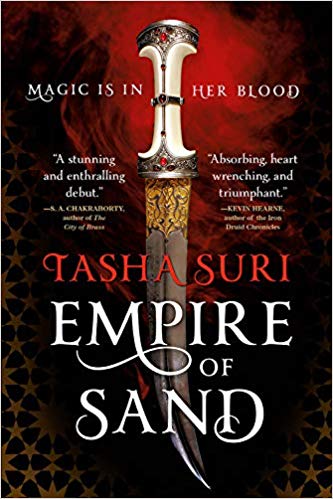 I told Corina she had to read this book because, and I quote myself here, "it's about disaster heteros." She has seen the wisdom of my assessment. It's a gorgeous Mugal fantasy book, but more importantly, you spend most of the pages wanting to squish the two main characters' faces together so that they'll just kiss already.
This book has reincarnation, it's all about classism/caste, and the main character is a lady who takes absolutely zero crap off anyone.
Beyond the fact that this is a Culture novel and therefore has AI in it (one of Corina's favorite things in a book, other than dragons), this particular novel has a really cool narrative structure that comes to fruition near the end–and does some really awesome character reveal work.
This is just a delightful, queer book to begin with. In addition, growing up in Colorado meant having grown up around a lot of Latinx culture… and it wasn't something either of us saw reflected in much of what we read as kids. Cemetery Boys is a celebration of that familiar (if observed from the outside) culture–and such a beautiful story about being loved and accepted for who you truly are.
---
See you, space pirates. If you'd like to know more about my secret plans to dominate the seas and skies, you can catch me over at my personal site.