Sponsored by Lerner Books.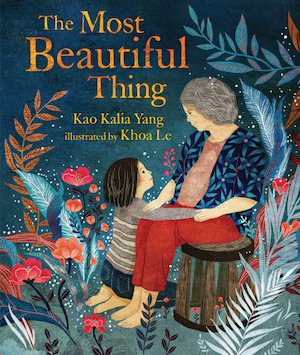 A warmhearted and tender true story about a young girl finding beauty where she never thought to look. Drawn from author Kao Kalia Yang's childhood experiences as a Hmong refugee, this moving picture book portrays a family with a great deal of love and little money. Weaving together Kalia's story with that of her beloved grandmother, the book moves from the jungles of Laos to the family's early years in the United States. When Kalia decides she wants braces to improve her smile, it is her grandmother—a woman who has just one tooth in her mouth—who helps her see that true beauty is found with those we love most.
Hi Kid Lit friends,
It's October, which is a great time for new releases! I have been excited by a number of fantasy books on the shelves this year, especially these new books that are sure to satisfy readers who love this genre.
Kwame Mbalia's follow up to Tristan Strong Punches a Hole in the Sky comes out this Tuesday. In Tristan Strong Destroys the World, Tristan Strong suffers from PTSD following his battle in Alke, the land of African American folk heroes and African gods. But when his grandmother is abducted, he must return to Alke and rescue Nana with the help of Anansi and several new folk heroes.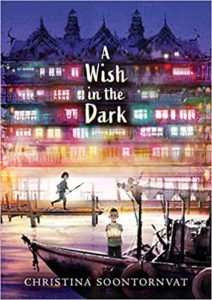 A Wish in the Dark by Christina Soontornvat is one of my favorite middle grade books of the year. A Thai-inspired fantasy world based on Les Miserables, this story follows Pong, who was born in Namwon Prison. In the city he lives, all the light is created by one man, the Governor. For Pong, the magical lights represent freedom, and he dreams of the day he will be able to walk among them. But when Pong escapes from prison, he realizes that the world outside is no fairer than the one behind bars. The wealthy dine and dance under bright orb light, while the poor toil away in darkness. Worst of all, Pong's prison tattoo marks him as a fugitive who can never be truly free.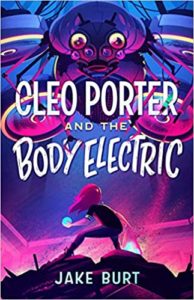 Cleo Porter and the Body Electric by Jake Burt is eerily relatable in these pandemic days of social isolation. In this story, we meet 12-year-old Cleo. She and her parents are sealed in an apartment without windows or doors. They never leave. They never get visitors. Their food is dropped off by drones. So they're safe. Safe from the disease that nearly wiped humans from the earth. Safe from everything. The trade-off? They're alone. Thus, when they receive a package clearly meant for someone else–a package containing a substance critical for a stranger's survival–Cleo is stuck. As a surgeon-in-training, she knows the clock is ticking.
Kids around the world are anxiously waiting for the Keeper of the Lost Cities: Unlocked by Shannon Messenger, which is out next month on November 17! Billed as Book 8.5 in the series, this special installment picks up right from Legacy's particularly devastating cliffhanger. But chapters alternate between Sophie and Keefe's perspectives to give readers deeper insights into both beloved characters. New powers will be discovered. Hard truths from the past will come to light. Unlocked also includes a comprehensive guide to the world of the Lost Cities, featuring new character and world details that have never been revealed before—plus fun bonuses like Keeper-themed recipes, a detailed map of the Lost Cities, and gorgeous full-color illustrations.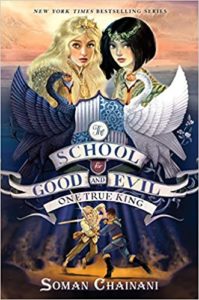 The School for Good and Evil #6: One True King by Soman Chainani is the last book in this incredibly popular series and is soon to be a major motion picture from Netflix. In this final installment, Camelot's crown—and the fate of the Endless Woods—are up for grabs. Beyond good and evil and beyond the ever afters, the tale of Sophie and Agatha comes to a dramatic conclusion and is sure to thrill readers who love this series.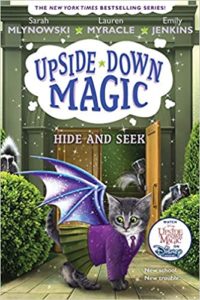 Upside Down Magic, the major motion picture on the Disney Channel, is based on the best selling Upside Down Magic book series which continues with Upside Down Magic #7: Hide and Seek by Sarah Mylnowski, Lauren Myracle, and Emily Jenkins which released over the summer. When Nory's magic first appeared, her father wanted her to go to fancy, selective Sage Academy, where he is the headmaster. But Nory's magic went upside-down at the worst possible moment . . . and she was sent to Dunwiddle Middle School instead! The good news? Nory loves Dunwiddle, and her best friends have upside-down magic, too! The bad news? When a flood wrecks Dun­widdle, Nory and her UDM friends are forced to relocate . . . to Sage Academy!
What are you reading these days? Let me know! Find me on Twitter at @KarinaYanGlaser, on Instagram at @KarinaIsReadingAndWriting, or email me at KarinaBookRiot@gmail.com.
Until next time!
Karina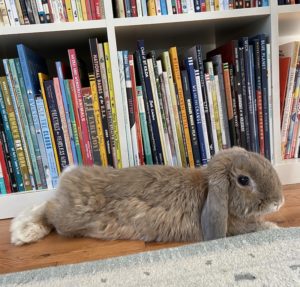 *If this e-mail was forwarded to you, follow this link to subscribe to "The Kids Are All Right" newsletter and other fabulous Book Riot newsletters for your own customized e-mail delivery. Thank you!*