Sponsored by Skyhunter by Marie Lu, with Fierce Reads.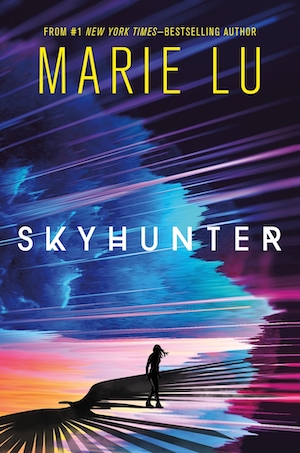 A broken world. An overwhelming evil. A team of warriors ready to strike back. #1 New York Times-bestselling author Marie Lu is back with an adrenaline-laced novel about the lengths one warrior will go to fight for freedom and those she loves. "A riveting dystopian novel and a timely story of fighting for what's right." —PopSugar
Hey YA Readers!
Cozy up to the fall weather and get stack some great reads in your blanket for with this roundup of excellent YA Ebook deals.
All of these deals are current as of Friday, October 2. Snap 'em up before they're gone.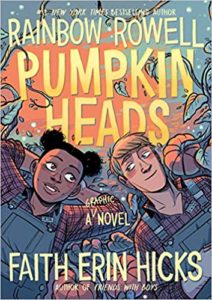 Kick off October with a great fall read: Pumpkinheads by Rainbow Rowell and Faith Erin Hicks is $3!
Music fans, Marie Lu's YA historical fantasy, The Kingdom of Back, is $3.
Vera Brosgol's ghostly graphic novel, Anya's Ghost, is also $3.
Rick Riordan's The Trials of Apollo books 1-4 are all $1! That's The Hidden Oracle, Dark Prophecy, The Burning Maze, and Tyrant's Tomb. The finale, The Tower of Nero, is available for preorder.
If you're an Edgar Allan Poe fan, pick up His Hideous Heart: 13 of Edgar Allan Poe's Most Unsettling Tales Reimagined, a YA anthology edited by Dahlia Adler, for $3.
Explore a day and night world in Rin Chupeco's The Never Tilting World, available for $2.
Get witchy with Shea Ernshaw's revenge tale, The Wicked Deep, for $2.
Find a coming-of-age adventure in Down and Across by Arvin Ahmadi for only $3.
Dear Martin by Nic Stone is still $2 — read it for the first time or revisit it before the companion Dear Justyce comes out later this month.
A humorous book about basketball and Islamophobia, Sara Farizan's Here To Stay is a must-read and still $2.
---
Thanks for hanging out, and we'll see you on Monday!
— Sharifah