Sponsored by DC.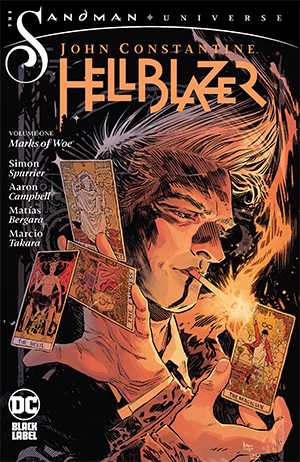 England's legendary street-level sorcerer has returned with a second lease on life. Which leaves him with just one question: How the hell did that happen? Brutally retrieved from apocalyptic futures and outright insanity, Constantine finds himself in London, where local gangsters are being shredded by terrifying entities. Their boss wants to hire Constantine to help, and without any money–and with a gun in his face–who is he to say no? But this isn't an open-and-shut exorcism. John must work with the man who tried to replace him, and confront an impossible power with a horribly familiar face…
Happy Season of the Pumpkin everyone! I'm Jessica Avery and I'll be delivering your weekly brief of all that's ghastly and grim in the world of Horror. Whether you're looking for a backlist book that will give you the willies, a terrifying new release, or the latest in horror community news, you'll find it here in The Fright Stuff
---
Well my darling creeps, it's the start of another month. But not just any month! Today we are 5 days into the most glorious, most haunted, and most delightful month of the year. It's finally October, and even those of us who have been celebrating Halloween since September have an extra spring in our step and an extra scream in our souls. (Or maybe that's a 2020 thing, not an October thing.) The start of a new Halloween season also means new scream-worthy horror! So here are a few of the titles I'm gleefully anticipating in this most hollowed of months: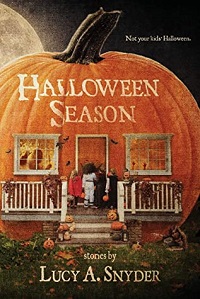 Halloween Season by Lucy A. Snyder (October 5)
Lucy A. Snyder has a new collection of stories all about our favorite time of year, and it was released today! So go forth at the beginning of this shiny new October and read of sweets and scares and parties and treats! The stories in Halloween Season run the gamut from chilling to hilarious, so there's a little something for every reader.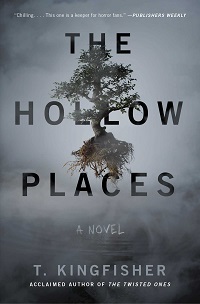 The Hollow Places by T. Kingfisher (October 6)
Personally, if I found the ominous inscription "Pray they are hungry" inside a hidden bunker behind a wall of the house I was living in, I might consider not living there. Ever again. Kara doesn't leave, though. Instead she becomes obsessed with the mysterious warning, and the strange bunker hidden inside her Uncle's house. A bunker that, it turns out, contains portals to alternate realities full of strange, deadly creatures that can hear your thoughts and feed on your fear. I've been hearing a lot of buzz about this title! In particular that it is SO scary. Like leave the lights on while you sleep scary. If you're mourning the loss of your usual Halloween haunt experience, maybe pick up a copy of The Hollow Places instead.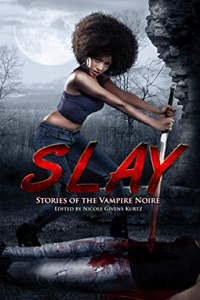 Slay: Stories of the Vampire Noire edited by Nicole Givens Kurtz (October 13)
This is the second Vampire anthology we've been blessed with in as many months and I could not be a happier fangophile. Slay is the first of its kind, an Afrocentric vampire anthology that celebrates the varied cultural and mythological backgrounds of the African Diaspora. Each story in the collection centers on a Black protagonist, and narratives range from matriarchal vampire broods and immortal deities to hunters and heroes. If you love vampires stories be sure to pre-order a copy of Slay, out October 13th from Mocha Memoirs Press.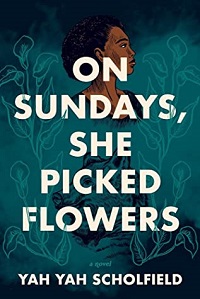 On Sundays, She Picked Flowers by Yah Yah Scholfield (October 18)
The Gothic has always been centered on the domestic, and Scholfield's new Southern Gothic invests deeply in the thematic heart of the genre. A novel of transformation and healing, retribution and closure, On Sundays, She Picked Flowers is about Judith who comes to live by herself in a cottage in the Georgia countryside after having finally escaped her mother, and discovers beings in the woods beyond her home. Described as "a rollercoaster of emotion, dealings of familiar trauma, love, and mystery", On Sundays belongs on the TBR of every lover of the Gothic.
Plain Bad Heroines by Emily A. Danforth (October 20)
Plain Bad Heroines tells the linked stories of two sets of girls: In 1902 there's Flo and Clara, who were students at the school and died tragically. Over a century later, there's Harper and Audrey, who are playing Flo and Clara in a horror film about their gruesome deaths and the supposedly haunted and cursed Gilded-Age school. When past and present get tangled up during filming what is real and what is fiction becomes increasingly uncertain.
Fresh from the Skeleton's Mouth
Over at Book Riot we've got a fresh batch of creepy posts for your delectation and TBR destruction, from this list of horror manga by Erika Hardison to this collection of heart pounding survival horror novels compiled by K.W. Colyard. If you've ever wondered how to keep up with the latest horror releases and make your TBR truly undefeatable, make sure to catch up with Nicole Hill. And if you really want to stock up on terrifying books this October, Emily Martin has your back.
As part of this year's online New York Comic Con, Hulu is holding a Cast and Creators panel on October 8th for the upcoming adaptation of Clive Barker's Books of Blood! Subscribe to the NYCC Youtube channel so you don't miss out on your chance to watch!
And since this newsletter is turning into all Clive Barker all the time party (sorry, not sorry) can we talk about the fact that we are now expecting a Nightbreed adaptation as well?!
HWA's Halloween Haunts started Thursday, October 1st! You can find all the details, plus daily posts, book excerpts, and more on their website.
You are not going to want to miss this Scream Queens panel on Oct 20th being hosted by the University of Pittsburgh. Authors Gwendoly Kiste (Rust Maidens), Kathe Koja (The Cipher), Michelle Lane (Invisible Chains), and Sara Tantlinger (The Devil's Dreamland) will be talking about about the history and future of women in Horror.
Sturgis Library's Spooky Storytime will feature Stephen Graham Jones (The Only Good Indians) next week on the 8th of October. Check out the twitter thread for information on how to sign up and to get a look at the other authors participating!
---
As always, you can catch me on Twitter at @JtheBookworm, where I try to keep up on all that's new and frightening.