Sponsored by Smash It! by Francina Simone, published by Inkyard Press.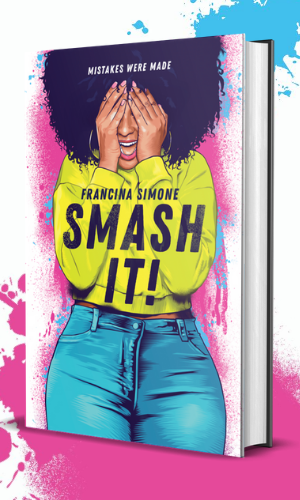 tk
UK's Most Prestigious Sci-fi Prize Awarded
The United Kingdom's most prestigious prize for science fiction, named after Arthur C. Clarke who cowrote the 1968 film 2001: A Space Odyssey, has been awarded! The 2020 Arthur C. Clarke Award and £2020.00 cash prize went to Namwali Serpell for her novel The Old Drift.
Trump Admin Accused Of Blocking Bolton's Book For Political Reasons
Ellen Knight, the NSC former senior director for records access and information security management, has backed former National Security Advisor John Bolton's claim that the Trump administration took over the review of his book, The Room Where It Happened, for political purposes rather than following protocol. Her lawyers presented a 19-page letter that states "…the book was in fact cleared of classified information after an intensive process—only to be blocked by political appointees, who later unsuccessfully pressured Knight to change her story and eventually removed her from her post."
Natalie Portman Adds Children's Author To Résumé
Actress Natalie Portman has authored her first children's book. Natalie Portman's Fables, illustrated by Janna Mattia, is a reimagining of famous parables that have become classic children's stories so that they are not all male characters. "'I didn't want to feel like we had to throw out the history of child-raising,' Natalie wrote, adding, 'instead I wanted to make the stories reflective of the actual world, where about half of the animal kingdom is female, and half is male, and some are neither or both.'"
12 Must-Read Romances With Great Fat Representation
This must-read list of fat-positive romance features queer representation and spans multiple sub-genres, including titles like Guarding Temptation by Talia Hibbert.