Sponsored by our 'Books by authors you should get to know' Book Bundle Giveaway!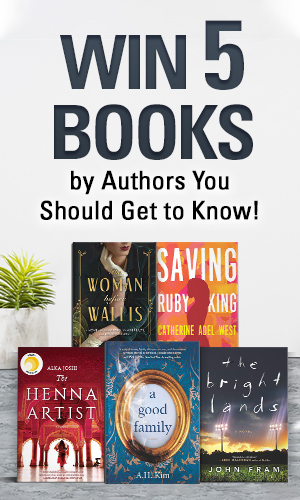 Book Riot is teaming up with BookClubbish to give away one book bundle containing 5 books by authors you should add to your TBR list: The Woman Before Wallis by Bryn Turnbull, Saving Ruby King by Catherine Adel West, The Henna Artist by Alka Joshi, The Bright Lands by John Fram, A Good Family by A.H. Kim.
We've had all sorts of Ruth Bader Ginsburg reading lists as of late, so let's look at Supreme Court nonfiction reads: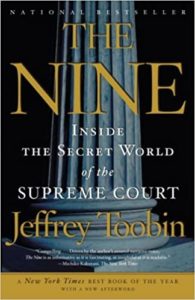 The Nine: Inside the Secret World of the Supreme Court by Jeffrey Toobin. This came out in 2008 (wow, remember 2008?) and looks at the Supreme Court from Reagan and on, covering not only the Court itself and how it works, but the justices themselves. This includes Sandra Day O'Connor, the first woman nominated and confirmed, as well as a frequent swing-voter for the Court, who retired in 2006. Get a view of the inner workings of the Court, as well as a snapshot from the Bush years.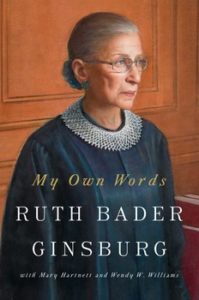 My Own Words by Ruth Bader Ginsburg. Well we have to have at least one RBG book. Coming out as recently as 2016, this isn't so much a straight-up memoir as a collection of RBG's writings. Her authorized biographers introduce each chapter and add some biographical context and quotes from some of the many interviews they conducted with Justice Ginsburg. Well-known for her intellect and humor, this was a woman whose words will live on long after her passing.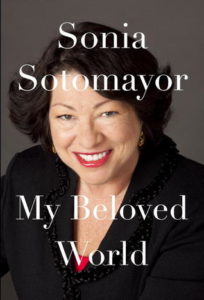 My Beloved World by Sonia Sotomayor. Justice Sotomayor was the first Hispanic and third woman appointed to the Supreme Court. If you're looking for a memoir, this is the memoir-iest of the bunch. She talks about growing up in the Bronx, deciding to become a lawyer, and how her career led her to the highest court in the country. She's been on the Court now for over ten years, which, honestly, I still think of her (and Kagan!), as "new," which is just false. Anyway. Memoir!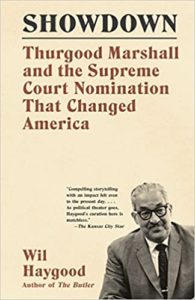 Showdown: Thurgood Marshall and the Supreme Court Nomination That Changed America by Wil Haygood. We don't have a lot of Thurgood Marshall references nowadays, at least in pop culture, but he was the first Black Supreme Court Justice, serving from 1967 to 1991. He "brought down the separate-but-equal doctrine, integrated schools, and not only fought for human rights and human dignity but also made them impossible to deny in the courts and in the streets." Haygood frames his narrative around Marshall's nomination process, and through it, tells the story of his life. We should all probably talk more about Thurgood Marshall.
As always, you can find me on social media @itsalicetime and co-hosting the nonfiction For Real podcast with Kim here at Book Riot. Until next time, enjoy those facts, fellow nerds.