Sponsored by Chicago Review Press.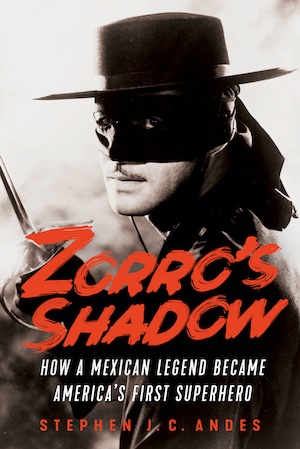 Long before Superman or Batman made their first appearances, there was Zorro. Born on the pages of the pulps in 1919, Zorro fenced his way through the American popular imagination. Zorro is the original caped crusader, the first hero to have a band called the Avengers, and the character who laid the blueprint for the modern American superhero: the mask, the alter-ego, extraordinary physical skills, and a struggle against arch-villains. In Zorro's Shadow, Stephen J. C. Andes investigates the legends behind the mask of Zorro, revealing that the origin of America's first superhero lies in Latinx history and experience.
Welcome to new release nonfiction highlights, including home organization, weird animals, and JUSTICE.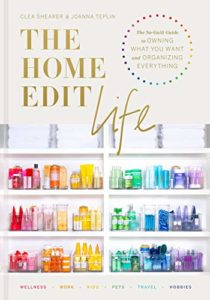 The Home Edit Life: The No-Guilt Guide to Owning What You Want and Organizing Everything by Clea Shearer and Joanna Teplin. YES, these are the people from that Netflix show. Most of us are stuck at home, so why not figure out a system that works for you. That seems to be this book's organizational philosophy, and it focuses on things from your office space and holiday storage to luggage and pet supplies. Maybe you want to organize your things in rainbow-fashion like this book cover, I don't know your life.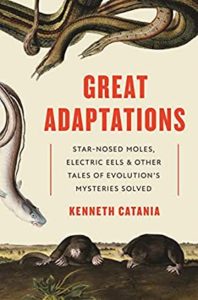 Great Adaptations: Star-Nosed Moles, Electric Eels, and Other Tales of Evolution's Mysteries Solved by Kenneth Catania. Have you SEEN a star-nosed mole? It's wild. Their nose has 22 "tendrils"! Like an alien, but a mole. Anyway, this book looks at that weird animal and others like it, like how eels use electricity to control other animals, and why emerald jewel wasps make zombies out of cockroaches. If you'd like to distract yourself from 2020 with strange things in nature and how they work, here y'go.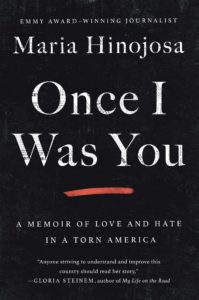 Once I Was You: A Memoir of Love and Hate in a Torn America by Maria Hinojosa. Recommended by Kim on For Real! Hinojosa is a journalist and the anchor of NPR's Latino USA. In her memoir, she "shares her intimate experience growing up Mexican American on the south side of Chicago and documenting the existential wasteland of immigration detention camps for news outlets that often challenged her work." Check this out, and check out Latino USA, the longest running Latino-focused program on U.S. public media, having started in 1993.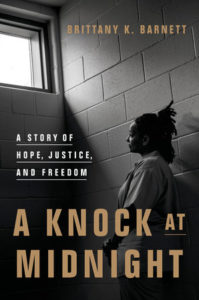 A Knock at Midnight: A Story of Hope, Justice, and Freedom by Brittany K. Barnett. Are you interested in the reformation of the criminal justice system? So is Brittany K. Barnett! Barnett is an attorney committed to social impact investing. While still a law student, she became deeply involved in freeing a woman whose story she identified with and who she saw as unjustly punished. In her day job, she "moved billion-dollar deals, and by night she worked pro bono to free clients in near-hopeless legal battles." Her book is about what it takes to bring hope and justice to a system built to resist them both.
As always, you can find me on social media @itsalicetime and co-hosting the nonfiction For Real podcast with Kim here at Book Riot. Until next time, enjoy those facts, fellow nerds.