Sponsored by our 1-year Kindle Unlimited subscription giveaway, courtesy of Macmillan's eDeals Newsletter. Enter now!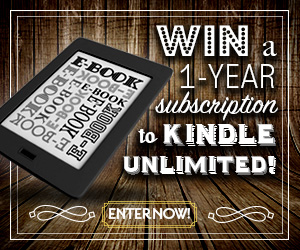 tk
Portugal. The Man Protests Alaskan School District Book Ban by Offering Students Free Copies
For those of you following the Alaskan book banning story, here's a nice development: Portugal. The Man is a band that is now offering students within the school district free copies of the banned titles. The band hails from Wasilla, which is within the school district that enacted the ban, and they say, "We believe this decision is narrow-minded and unpatriotic, and we are not okay with it…That is why we are putting out a standing offer that if any student/parent in the Mat-Su Borough School District wants a copy of one or more of these books, we will mail them to you."
From Executive Producers Jordan Peele And J.J. Abrams Comes Our First Look At #LovecraftCountry, Premiering This August On HBO
Hey horror fans, check out this first trailer for Lovecraft Country, a new TV series from HBO based on the novel of the same name. Lovecraft Country by Matt Ruff is about a Black sci-fi and horror fan in the 1950's who must embark on a dangerous journey to find his missing father, and the mundane and supernatural horrors he encounters along the way. The trailer looks amazing, so mark your calendars for the premiere this August.
Joy Harjo Is Named U.S. Poet Laureate For A Second Term
Some bright news amongst the pandemic worries: Joy Harjo is continuing with her work as the country's poet laureate. Her second term officially begins September 1, 2020, and she'll continue her work on a project called Living Nations, Living Words: A Map of First Peoples Poetry, which aims to built a digital map of Native poets and promote their work. Harjo is a member of the Muscogee Creek Nation, and she's written Crazy Brave: A Memoir, An American Sunrise: Poems, and more.