Sponsored by Chicago Review Press.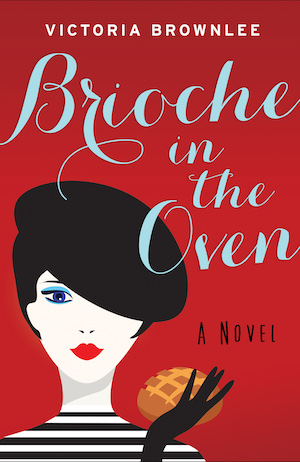 Ella moved to Paris on a whim—and found happily ever after. But after six months of romantic bliss living with her French boyfriend, cheesemonger Serge, Ella's new life is thrown off course. An unplanned pregnancy doesn't seem too bad, until Serge unexpectedly decides to move their growing family to a goat farm in the Loire Valley, without consulting Ella. Can Ella and Serge's relationship survive their relocation to the depths of the French countryside?
Happy Star Wars Day, y'all! I'm gonna celebrate by working and then watching one of the Frakensteins with some friends on Zoom (somehow, this is only my second social Zoom since this whole thing started!).
News and Useful Links
Did you hear? The Bromance is going to the Broflix.
Also, May is a #rombklove month on Twitter (and Instagram and other places). Are you doing the challenge? I seem to move in and out of it as the days go, but I love getting a million new recommendations to read because I don't have any books to read at all.
Harlequin (and Kensington!) are introducing a new size for Mass Market Paperbacks. What do you think? I sort of get the margin and text spacing thing, but also, they could just do that on the same size paperbacks and just make them…longer? I dunno.
Check out the trailer for PassionFlix's adaptation of Gabriel's Inferno. I think the stars I gave that one when I read it were more about effort justification than anything else, but it looks like the film is going to be all the things you'd expect it to be.
Oh, have you seen the title and cover for Rebekah Weatherspoon's next Charming book?
And Adriana Herrera's going to be talking about writing survivors in Romance on her Facebook page on May 7th.
Do you listen to books on Libby? Guess what, you can now listen through your Sonos speakers.
Deals
It's a new month, which means new deals!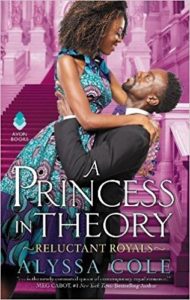 Have you been thinking about reading Alyssa Cole but haven't been sure where to start? A Princess in Theory is currently 2.99! Her Reluctant Royals contemporaries are always a good introduction to her as an author, and you've also got five whole romantic stories to check out, just in this series. You have time to catch up on Ledi and Thabiso and their friends and family members before the spin-off Runaway Royals series, starting with How to Catch A Queen, releases later this year. (And if you're more interested in checking out a historical, An Extraordinary Union is also 2.99, and if you'd rather read a post-apocalyptic novel, Radio Silence is 1.99.)
Book Recs
Apparently the only things I can finish right now are very short novellas and full length romances that are just completely off the wall. And the one I just finished was definitely the first I've read of its kind (probably not the first, but definitely the first I recall reading).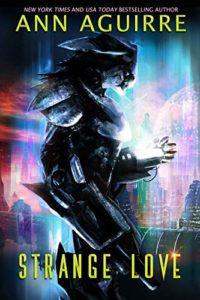 Strange Love
Ann Aguirre
I have been holding onto this book for a rainy day, and it was definitely called for.
In the first book in a new series, Ann Aguirre introduces us to a whole new universe. When Zylar accidentally kidnaps Beryl and her dog Snaps from Earth (literally accidental—he thinks she's a survivor of a terrible attack and that her home planet is a wasteland), he provides her the with the opportunity to take part in his planet's Choosing, in which mated pairs are selected. He's already gone through it four times, and if he fails a fifth attempt, he'll essentially become an involuntary monk servant.
Zylar and Beryl (and Snaps–who is given a translator and thus the BEST PART OF THIS WHOLE THING) have some cultural things to get over, but are taken with each other pretty quickly. As Beryl adapts to her new home (because the AI that found her on Earth is zapped to hell and can't reproduce the coordinates for her primitive primate planet), she and Zylar learn more about each other and help each other become their best selves. And there are secrets and intrigue and nonbinary tree people. So you really can't go wrong with this one if nothing else is working.
I also want to mention The Babysitter by Jack Harbon, which was a delightful morning read. It is a very brief, very sexy, introduction to a new relationship featuring a mutual crush so obvious even the kid gets it. There is a relationship between a fully consenting adult and the person paying him for his service, but there isn't any issue with power imbalance…at least not that they both aren't already into. Since it's so short, it's very much a HFN, but it's just…so delightful.
As usual, catch me on Twitter @jessisreading or Instagram @jess_is_reading, or send me an email at wheninromance@bookriot.com if you've got feedback, bookrecs, or just want to say hi!