Sponsored by The audiobook edition of All Boys Aren't Blue, written and read by George M. Johnson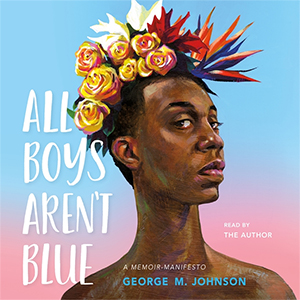 In this audiobook, prominent journalist and LGBTQIA+ activist George M. Johnson explores his childhood, adolescence, and college years through a series of personal essays. From the memories of getting his teeth kicked out by bullies at age five, to flea marketing with his loving grandmother, to his first sexual relationships, this young-adult memoir weaves together the trials and triumphs faced by Black queer boys. All Boys Aren't Blue covers topics such as gender identity, toxic masculinity, brotherhood, family, consent, and Black joy. Start listening to the audiobook of All Boys Aren't Blue, written and read by George M. Johnson, now.
Hey YA Pals!
Offering up something different this week. Given that many of us are under a new month of stay-at-home orders or plan to stay indoors anyway to protect ourselves and others, maybe by now the call to develop a new skill is coming. If it's not, that's okay, too!
I've pulled together a number of great Skill Share classes from beloved YA authors who are teaching aspects of creative writing. This can be a great resource to hold onto for if that desire hits or for sharing with others. I know many libraries right now are pivoting from their usual summer reading program plans to digital, and maybe utilizing some of these creative writing workshops could be useful with your patrons.
Right now, premium memberships for Skill Share are free for two months. You do have to register to get the promotion, but it's more than worth taking advantage of. For libraries, schools, and other institutions, there are options for business-level plans, which will grant access to the classes for multiple people.
Some classes will look like they're already "in session," but that's okay! You can join in any time, starting from the beginning.
The author's name and image are linked directly to the Skill Share classes. Dig in and get your writing on.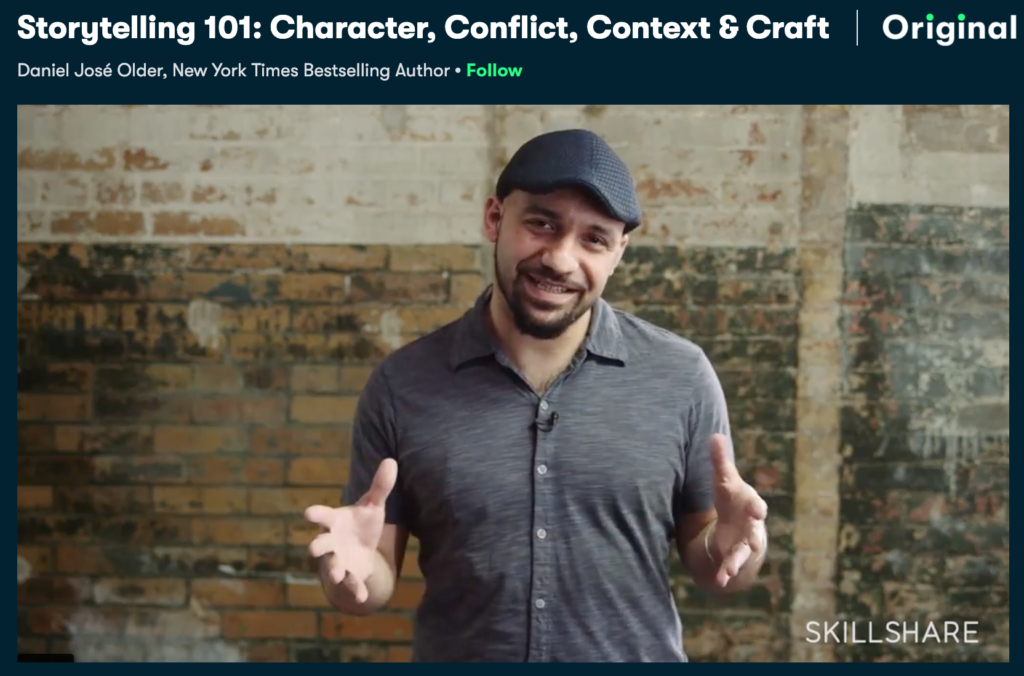 An introduction to storytelling, building character and conflict, with Daniel José Older. There are 9 lessons, coming in under an hour total.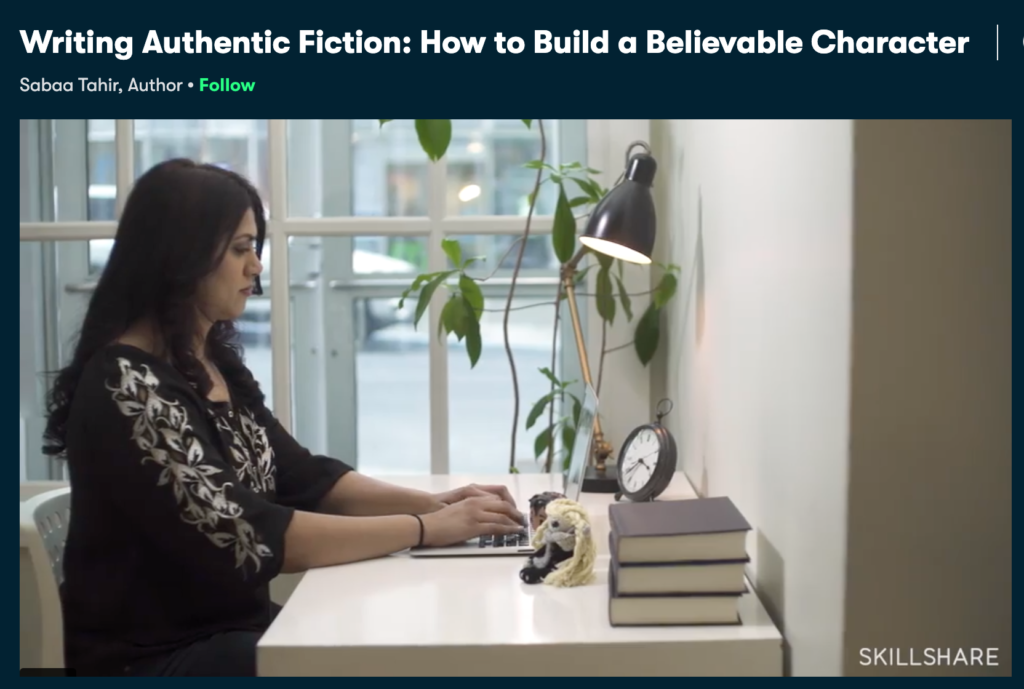 There are eight lessons in Sabaa Tahir's course on building strong characters, for a total of just over half an hour of learning.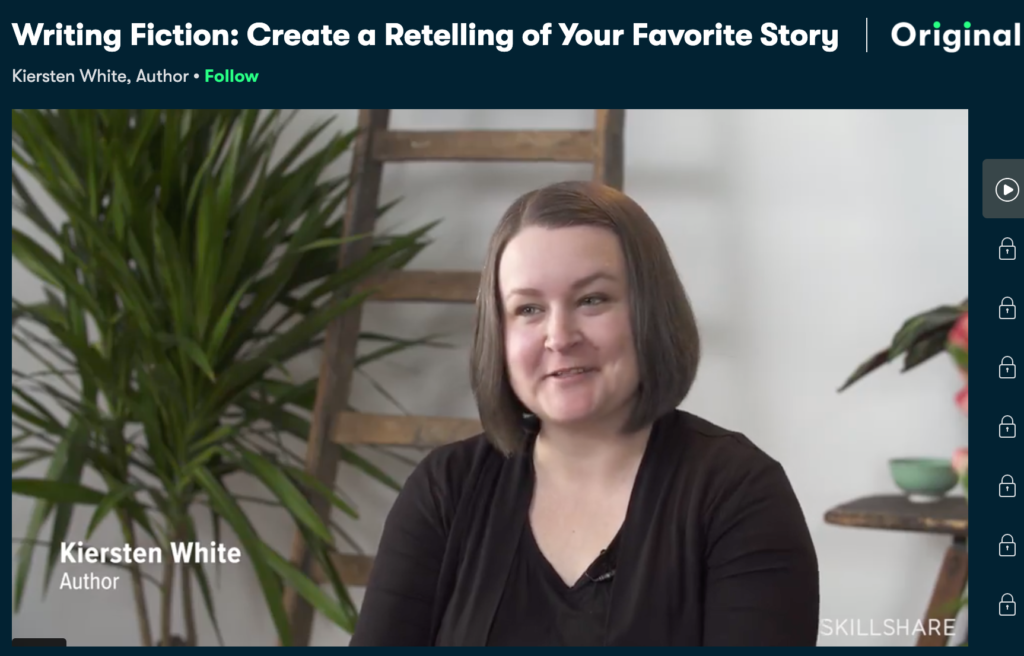 This course sounds like so much fun: learn how to create a retelling of your favorite story with Kiersten White. This has eight lessons, coming in around 45 minutes total.
Mega popular Wattpad YA author Ali Novak talks about how to polish a manuscript. This would be a great class for anyone who is ready to take their story somewhere outside their own desktop. There are four lessons, coming in at about 25 minutes total.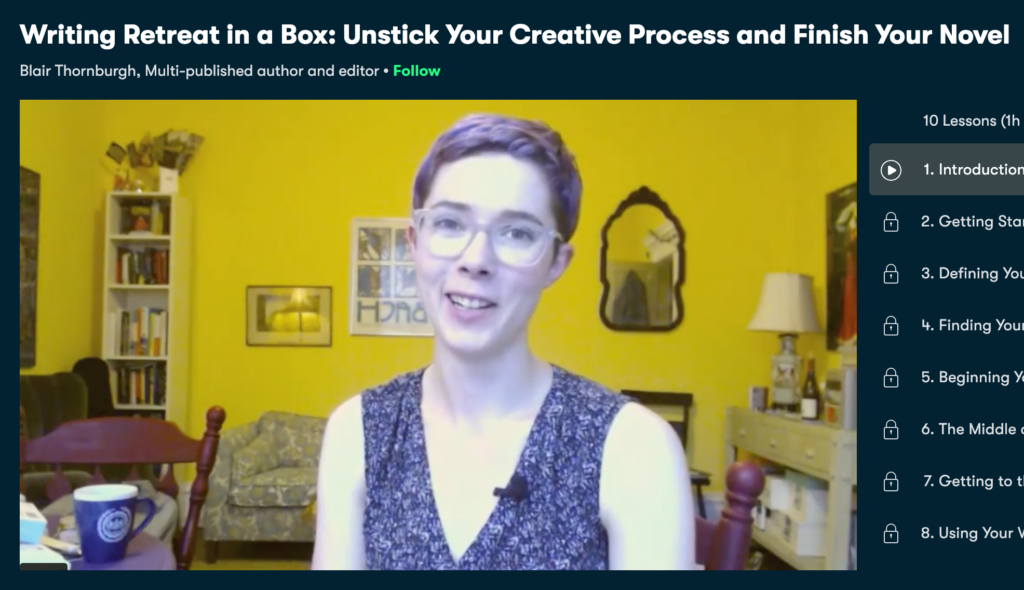 If you're itching for something longer, Blair Thornburgh's writing retreat in a box sounds awesome. Shake off writers block and find the motivation and skills to finish that book. This has ten lessons and comes in at over 90 minutes.
---
As someone with a manuscript in revision on my computer, I can't wait to dive into these to find a little spark of inspiration. I hope you'll find them enjoyable too — even if it's to pass them along to a writer and/or YA fan in your life.
Thanks for hanging out, and we'll see you later this week!
— Kelly Jensen, @heykellyjensen on Instagram and editor of Body Talk, (Don't) Call Me Crazy, and Here We Are.