Sponsored by Forge Books.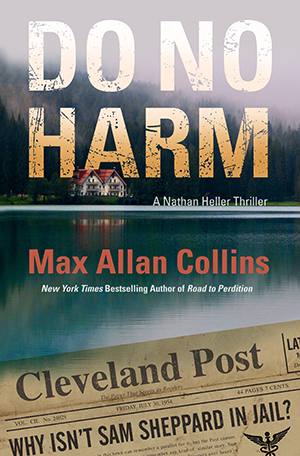 The latest mystery in the Nathan Heller series by New York Times bestselling author Max Allan Collins picks up in 1954 as Heller investigates the Sam Sheppard case: a young doctor whose wife has been brutally murdered. He claims a mysterious intruder killed his wife, but the evidence points to Sheppard, and he's swiftly convicted. But just how firm was the evidence? Was it tampered with to push political agendas? Heller is drawn back to the case several times through the years, and he becomes determined to prove Sheppard's innocence…even if it brings Heller's own death closer.
Hi mystery fans! So things are a bit weird right now, to say the least, and I thought it may be helpful to do a big roundup of all kinds of book recommending posts from the vault. And of course things to watch and listen to. Basically, here are books, films/shows, and podcasts to help you be the best social distancer ever! And now may be a good time to look into mail-in-vote/ absentee ballots in your state, if you haven't already.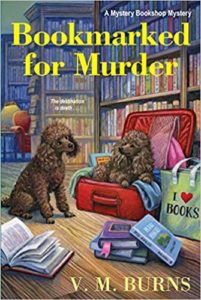 If you're a fan of cozy mysteries and puns: 6 Cozy Mystery Titles With Truly Magnificent Puns. Or if you want to try one of the 25 best cozy mystery series.
If you're looking for the best mysteries you may have missed from 2018 and 2017.
For historical mystery fans: 5 Historical Mysteries That Combine Real History With Whodunnit; 7 Historical Mysteries Set Around The World; 8 of the Best Historical Mysteries
So these are the best mystery books for road trips, BUT I argue they're also excellent audiobooks for staying at home and listening to a great mystery. Seriously, stay put.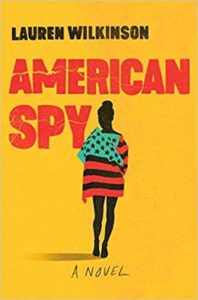 For spy lovers: A Secret History: Learning the Past from Spy Fiction; 7 Spy Romance Novels To Pick Up; 3 On A YA Theme: Spy Stories; 9 Great Books About Female Spies
If you love detective novels: 10 of the Best Detectives from Recent Crime Novels; 8 of the Best Private Detectives in Mystery Series; 8 Great Reads with Unusual Detectives
Want to take a quiz to find your next murder mystery read? Here you go!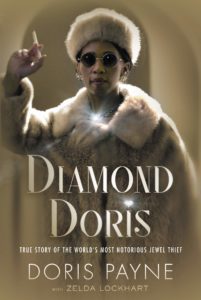 For true crime readers: The United States of Wrongdoing: 50 Great Books About True Crimes; 10 Historical True Crime Books That Are Stranger Than Fiction; True Crime: Beyond Serial Killers And Sensationalized Crimes
For comic book fans: 10 Murder Mystery Comics; 3 Comics Recommendations for Mystery Readers; 10 Mystery Manga to Investigate and Unravel
If your library has Hoopla and you want an audiobook: 21 Must Read Hoopla Mystery and Thriller Audiobooks!
Or maybe you want to make some popcorn and watch something:
A Definitive Ranking of Agatha Christie Movies
You can use this as book recs or film/show recs: 16 Mystery Book Recs Based on Films and TV Shows
This cover all genres but Liberty is a big crime fan so there's a bunch of mysteries on the list: 100 Must-Read Adapted Books That Are Movies and Television
On Hulu: Killing Eve; A Simple Favor; Bones; DCI Banks; Veronica Mars; The Fugitive; Elementary; Stumptown
On Netflix: Sherlock; Broadchurch; Riverdale; Dark Places; Mindhunter; The Irishman; Dead to Me; Father Brown; iZombie
Amazon Prime: Psych; Luther; Grantchester; Tom Clancy's Jack Ryan; Monk; Clue; Grimm
HBO Go: Big Little Lies; Casino Royale; Pokemon Detective Pikachu; Shaft; McMillion$; Miss Sherlock; Barry
Maybe you've been meaning to listen to more podcasts? Rincey and Katie always have recent news, releases, and what they're reading on Read or Dead. According to Lifewire: The 15 Best Mystery Podcasts of 2020. There's also 33 of the Best Book Podcasts for All Genres. If you're looking for a scripted mystery podcast: Lethal Lit: A Tig Torres Mystery and Deadly Manners narrated by some famous voices like LeVar Burton and Kristen Bell.
Recent Releases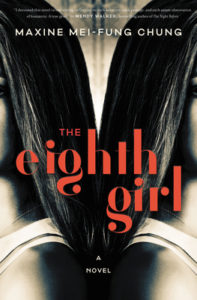 The Eighth Girl by Maxine Mei-Fung Chung: "An omnivorous examination of life with mental illness and the acute trauma of life in a misogynist world."–sold!
Darling Rose Gold by Stephanie Wrobel: Psychological thriller mother vs daughter that's great on audio. (TW past suicide, brief detail/ disordered eating/ talk of past PTSD, addiction, miscarriage/ child abuse)
The Red Lotus by Chris Bohjalian: A global thriller about deceit!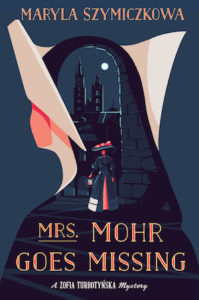 Mrs. Mohr Goes Missing by Maryla Szymiczkowa, Antonia Lloyd-Jones (Translation): A Polish mystery that follows a bored socialite and is inspired by Agatha Christie!
Browse all the books recommended in Unusual Suspects previous newsletters on this shelf. See 2020 upcoming releases. An Unusual Suspects Pinterest board. Get Tailored Book Recommendations!
Until next time, keep investigating! In the meantime, come talk books with me on Twitter, Instagram, and Litsy–you can find me under Jamie Canavés.
If a mystery fan forwarded this newsletter to you and you'd like your very own you can sign up here.