Sponsored by Book Riot's round-up of our favorite books of the year so far!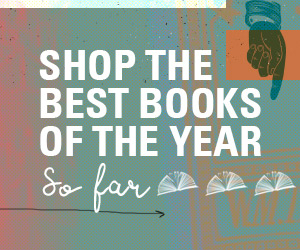 We're keeping a running list of our favorite books of the year as they come out! Check them out on our Amazon storefront.
YOU ALL. Omg. Okay, obviously a million things are going on in the world right now (mostly related to one same big thing), but I am extremely glad I get to promote people's nonfiction new releases this week (and some backlist picks!) because book tours are canceled, stores are doing ship-to-sender only, and bookstores and authors need our support more now than ever. With that in mind, here are nonfiction new releases for March 17, 2020: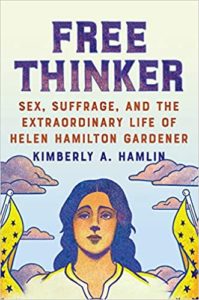 Free Thinker: Sex, Suffrage, and the Extraordinary Life of Helen Hamilton Gardener by Kimberly A. Hamlin. Gardner was born Alice Chenoweth, but after having an affair with a married man and being named in Ohio newspapers, she changed her name and moved to New York City. Which is a real burning bridges move and I approve of it. She fought for suffrage and died as the highest-ranking woman in federal government. Seems like a good curl-up-on-the-couch book.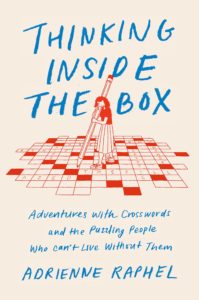 Thinking Inside the Box: Adventures with Crosswords and the Puzzling People Who Can't Live Without Them by Adrienne Raphel. This book is a delight. Even if you aren't good at crossword puzzles (*points to self*), it's still fascinating to hear about those who are obsessed with them, how they're created, and what their history is. If you want something light to skip through, here y'go.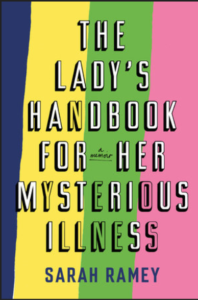 The Lady's Handbook for Her Mysterious Illness: A Memoir by Sarah Ramey. For years, Sarah Ramey suffered through an unknown illness that few medical professionals would take seriously. Her memoir deals with the struggle to be believed, as well as live her life in the face of something she had no idea how to treat. It's being called "a memoir with a mission."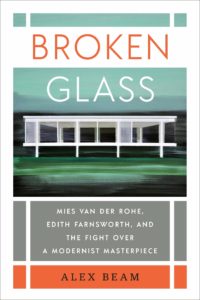 Broken Glass: Mies van der Rohe, Edith Farnsworth, and the Fight Over a Modern Masterpiece by Alex Beam. Do you know what a Farnsworth House is? It's basically a glass rectangle of a house, and people LOVE them. Except Edith Farnsworth, who commissioned it and found it impossible to live in (aesthetics vs utility, amirite?). This new release tells the story Farnsworth's battle with architect van der Rohe over the house she hated.
Backlist Highlights
Franchise: The Golden Arches in Black America by Marcia Chatelain. This tells the history of how fast food became one of the greatest generators of black wealth in America. Chatelain looks at how fast food restaurants saturated black neighborhoods, how they were initially seen as a path to improved quality of life, and what their current effects are.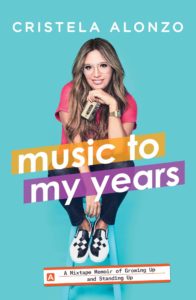 Music to My Years: A Mixtape Memoir by Cristela Alonzo. For something lighter in the nonfiction realm, check out comedian Alonzo as she talks about growing up as a first-generation American, the time she made tap shoes out of bottle caps, and the struggles she faced coming up in the worlds of writing and comedy. I've watched her standup and she is hilarious.
Stay safe, nonfictionites! Practice social distancing, read or listen to books, support authors, and absorb those facts. As always, you can find me on Twitter @itsalicetime and co-hosting the For Real podcast with Kim here at Book Riot. Until next time!