Sponsored by Bloomsbury USA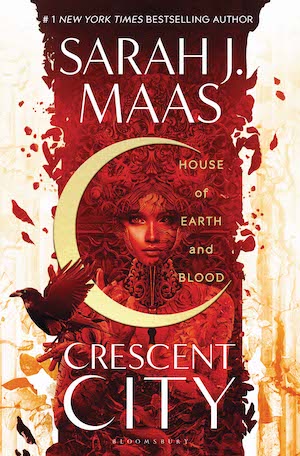 Bryce Quinlan had the perfect life until a demon murdered her closest friends, leaving her bereft, wounded, and alone. Hunt Athalar is an enslaved Fallen angel tasked only with killing those he's told to, no questions asked. But with a demon wreaking havoc in the city, he's offered an irresistible deal: help Bryce find the murderer, and gain his freedom. As Bryce and Hunt dig deep into Crescent City's underbelly, they uncover a dark power that threatens everything they hold dear and discover a blazing passion— one that could set them both free, if they'd only let it.
Happy Tuesday, shipmates! It's Alex with a slightly calmer (but still excellent, if I do say so myself) new release stack after the absolute book storm we got hit with last week. Spring is in the air in Colorado, so you know what that means (or if you don't, you're about to find out): a bunch of gorgeous, sunny weather, punctuated by a random day of snow. Hope things are warming up (or cooling down as appropriate to your hemisphere) as they should!
My favorite thing I saw this week: one star reviews of national parks rendered as posters. I want this as a calendar.
Also, YOU MUST SEE THIS CAT. And there are some other extremely awesome cats in the thread.
New Releases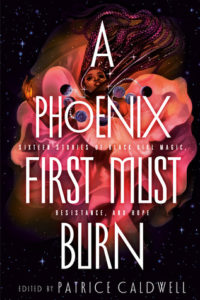 A Phoenix First Must Burn: Sixteen Stories of Black Girl Magic, Resistance, and Hope edited by Patrice Caldwell – An anthology of stories about Black women and gender nonconforming individuals that ranges from fantasy to science fiction to the unclassifiable. It doesn't get better than this: "Witches and scientists, sisters and lovers, priestesses and rebels: the heroines of A Phoenix First Must Burn shine brightly. You will never forget them."
Unknown 9: Genesis by Layton Green – PhD student Andie has experienced strange hallucinations her entire life, and has come to dismiss them totally… until her advisor is murdered in Italy. Then she finds drawings in his office that bear an uncanny resemblance to the hallucinations she has dismissed for so long. As she digs deeper, she learns that her advisor was working on a device that touches on the nature of reality itself–and that her mother, long missing, was also involved in the project. Determined to solve this new mystery, Andie follows a bread crumb trail of clues left by her advisor… but she's not the only one looking for answers, and a mysterious elite society soon has her in their sights as a target.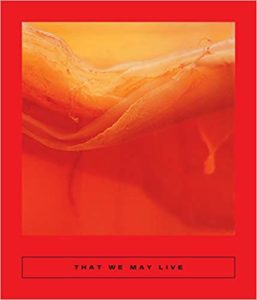 That We May Live: Speculative Chinese Fiction edited by CJ Evans and Sarah Coolidge – A collection of speculative short fiction in translation, by authors from China and Hong Kong, thematically touching on issues of urbanization, sexuality, and propoganda.
Servant of the Crown by Duncan M. Hamilton – The third book of the Dragonslayer trilogy starts with a king on his deathbed and the power Amaury has always wanted just within his grasp. Dragonkind faces a fight for its very survival.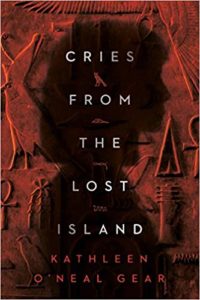 Cries from the Lost Island by Kathleen O'Neal Gear – Hal is a sixteen-year-old outcast in small town Colorado; he's only got two friends. One of them, Cleo, is convinced she's the reincarnation of Cleopatra and that she's being stalked by an ancient Egyptian demon called Ammut. It sounds ridiculous, but when Cleo ends up dead in the forest nearby, her last request sends Hal and Roberto the Biker Witch on a journey to Egypt, where they join an archaeologist in the search for the tombs of Marc Antony and Cleopatra.
News and Views
(Huge TW for discussion of sexual assault and abuse.) A really intense piece about consent and coercion in K.M. Szpara's book Docile and how it relates to these issues in the genre as a whole.
How Toss a Coin to Your Witcher got written.
Did you get your free copy of Nevertheless, She Persisted?
Amazon has optioned Rebecaa Roanhorse's award-winning short story Welcome to Your Authentic Indian Experience™, which first appears in Apex Issue 99.
Alex Brown's got short fiction recommendations for you from what was published in February.
Chuck Wendig has shared his recipe for oatmeal cooked in apple cider.
This is an absolutely gorgeous cover, which is for E. Catherine Tobler's upcoming short fiction collection The Grand Tour.
There is an Honest Trailer for The Witcher.
There's a new trailer for Antebellum and I am getting SERIOUS Kindred vibes.
Here's the trailer for the new Penny Dreadful series. And some teasers for the next season of What We Do in the Shadows!
A komodo dragon in the Chattanooga Zoo had triplets via parthenogenesis.
Geology nerd moment: I am SO EXCITED about ALL THIS OLIVINE.
---
See you, space pirates. You can find all of the books recommended in this newsletter on a handy Goodreads shelf. If you'd like to know more about my secret plans to dominate the seas and skies, you can catch me over at my personal site.