Sponsored by Starscape.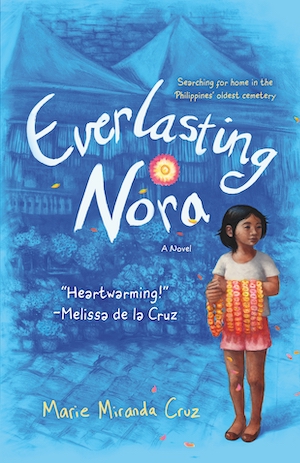 After a family tragedy results in the loss of both father and home, 12-year-old Nora lives with her mother in Manila's North Cemetery, which is the largest shantytown of its kind in the Philippines today. When her mother disappears mysteriously one day, Nora is left alone. With help from her best friend Jojo and the support of his kindhearted grandmother, Nora embarks on a journey riddled with danger in order to find her mom. Along the way she also rediscovers the compassion of the human spirit, the resilience of her community, and everlasting hope in the most unexpected places.
Hello readers!
I'm writing this newsletter on World Book Day in the United Kingdom, and the streets are full of tiny children dressed up as their favorite book characters. I love it. There's nothing quite so adorable as seeing a small Gruffalo wander past your window or a Fantastic Mr Fox waiting for the school bus. Even Paddington Bear is wondering about who he's going to dress up as.
It's a very appropriate day to be bringing you the pick of the new releases in the children's book world!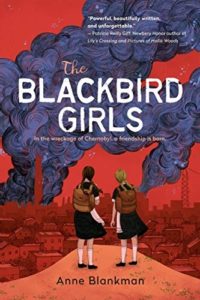 The Blackbird Girls by Anne Blankman
One day Valentina Kaplan and Oksana Savchenko, neighbours and lifelong enemies, wake up to a bright red sky. The reactor at the nuclear power plant where both their fathers work has exploded. Its name? Chernobyl. Valentina and Oksana are forced into a life together in Leningrad, facing truths and keeping secrets – whatever the cost.
A potent middle-grade read, this explores the power of friendship formed in the most troublesome of times whilst also exploring an unusual point in history.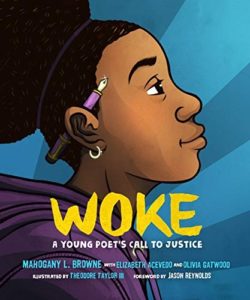 Woke : A Young Poet's Call To Justice by Mahogany L. Browne, with Elizabeth Acevedo and Olivia Gatwood, illustrated by Theodore L Taylor
A collection of poetry from women writers to inspire children to stay woke and become activists? Sign me up. Sign me up even more when it's got authors like this behind it (there's also a foreword from Jason Reynolds), and sign me up again when it's got art as generous and as vibrant as this. It's a lovely, big, collection of motivating work  – perfect for sharing and staying woke.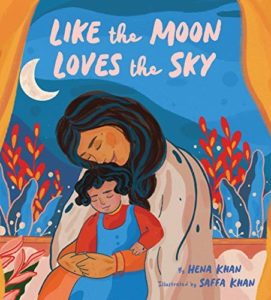 Like The Moon Loves The Sky by Hena Khan, illustrated by Saffa Khan
Sometimes a cover says it all, and this is a delight. The inside – a celebration of parental love, inspired by verses from the Quran – is similarly wonderful. Look out in particular for Saffa Khan's gorgeously rich use of colour – this is beautiful, beautiful stuff throughout and full of a quiet power.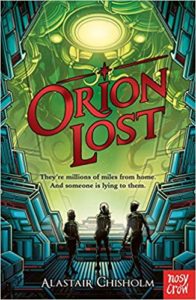 Orion Lost by Alastair Chisholm
I recently finished a review copy of this and knew I had to share it with you. Orion Lost is a middle grade 'kids on a spaceship and everything's gone wrong plus the AI might actually be evil' story and it's great. It's a really well-told adventure influenced by things like Firefly and Star Trek, and ideal for anybody who can do the Kessel run in less than twelve parsecs.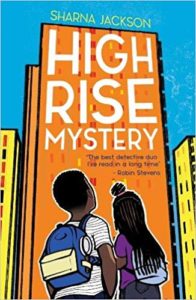 High Rise Mystery by Sharna Jackson
Forgive the fact that this has been out for a while now, but I wanted to give it a quick backlist bump. So here we go! It's the hottest Summer on record in London and there's been a murder – it's time for sisters Anika 'Nik' and Norva to solve it. Ideal for fans of Robin Stevens and Katherine Woodfine, and anybody who enjoys twists and turns, High Rise Mystery is really worth getting onto your radar.
That's it for this week! In the meantime, you can say hello to me on social media @chaletfan (tell me about what you're reading!) and also elsewhere on Book Riot co-hosting the biweekly litfic podcast Novel Gazing.
(And have you seen that we're giving away a $50 Barnes and Noble Gift Card to one lucky reader…?)
Happy reading!
Louise.