Sponsored by Blindside by James Patterson.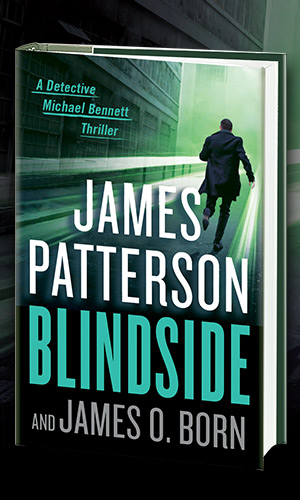 tk
Recycling Books Into Toilet Paper
Here's a look at a Material Resources Center in Ephrata, Pennsylvania where last year roughly 1.6 million books donated/recycled ended up being processed. After going through machines that cut off the binding, the books find their next lives as toilet paper, paper towels, insulation, tissue, and even animal bedding. "Niessen said he has been getting more donated books recently as prices for recyclables have fallen because of a trade war with China."
New Book List!
New York City education officials created a new reading list for kindergarten through 12th grade, meant to encourage students to find a fun book to read. The 254 book list was put together by the DOE, with recommendations from students, community members, and parents/guardians for the NYC Reads 365 program. The list has great books ranging from memoirs (Hello, Michelle Obama and Trevor Noah!) to comic books (Hello, Miles Morales aka Spider-Man!).
In Sad News
Activist, trailblazing mystery author, and 2020 Mystery Writers Of America's Grandmaster Barbara Neely passed away. Her publisher Brash Books posted on Twitter the news of her passing. If you've yet to meet her heroine Blanche White and are looking for your next mystery read, you can start with the Agatha, Macavity, and Anthony Awards winning novel Blanche on the Lam.