Sponsored by Nicnevin and the Bloody Queen by Helen Mullane, Dom Reardon, and Matthew Dow Smith.
Nicnevin "Nissy" Oswald is stuck in the English countryside for the summer with only her mother and brother for company. As she busies herself with old family relics and thoughts of the handsome neighbor, Reggie, the humdrum town she's been banished to gets rocked by a slew of grisly murders. Before long, a series of seemingly disparate yet increasingly disturbing incidents brew into a storm, and Nissy is in its eye.
Welcome to another Tuesday, readers! Who else is cranky that they lost an hour of reading this weekend? Not forgetting that we got a whole extra day this year. I just want as much reading time as possible, 24-7.
At the top of my list of today's long list of titles that I want to pick up are So We Can Glow: Stories by Leesa Cross-Smith and Lost Boy Found by Kirsten Alexander (simply because I am fascinated by the real case that it is based on.) And for all you Wolf Hall fans, the third book in the trilogy, The Mirror and the Light, is finally out TODAY.
You can also hear about some of the amazing new books coming out that I did get to read on this week's episode of the All the Books! It's our 250th episode! Vanessa and I discussed New Waves, Good Citizens Need Not Fear, The Animals at Lockwood Manor, and more!
And now, it's time for everyone's favorite gameshow: AHHHHHH MY TBR! Here are today's contestants: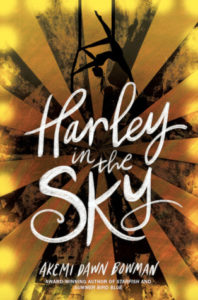 Harley in the Sky by Akemi Dawn Bowman
Teen Harley Milano has wanted to be a trapeze artist her entire life.Her parent, who own a famous circus in Las Vegas, have insisted she stay on the ground and put her energy into school. When Harley defies her parents and joins a rival circus, she will learn just how hard she must work to achieve her dreams, while trying to figure out how to heal the rift with her family after her betrayal. Can she have everything she wanted?
Backlist bump: Starfish by Akemi Dawn Bowman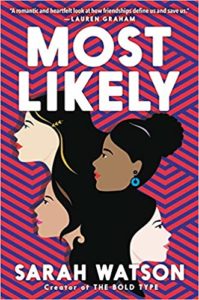 Most Likely by Sarah Watson
Ava, CJ, Jordan, and Martha have been BFFS since kindergarten. In the future, one of them will be the first woman president of the United States. But for now, they're seniors in high school getting ready to leave home – and each other – and go to college. Readers follow along as they make tough choices and say hard goodbyes, and then get to find out in the end which one of the four friends will be Madam President.
Backlist bump: This Is What It Feels Like by Rebecca Barrow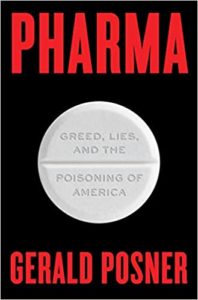 Pharma: Greed, Lies, and the Poisoning of America by Gerald Posner
I did not get a chance to read this one yet, but it's at the top of my TBR. I am in favor of all the books that expose the greed and corruption of a few that has affected millions. This is an expose on the pharmaceutical industry, and how it went from a source of help for patients to a trillion dollar a year industry that lined corrupt pockets and caused opiate addiction in the United States to skyrocket. There isn't a person alive whose life hasn't been touched by this crisis somehow, so it's good to get as much information out there about it as possible.
Backlist bump: Dopesick: Dealers, Doctors, and the Drug Company that Addicted America by Beth Macy
You made it to the bottom! Thanks for reading.
xx,
Liberty