Sponsored by our $50 Barnes and Noble giveaway! Enter here!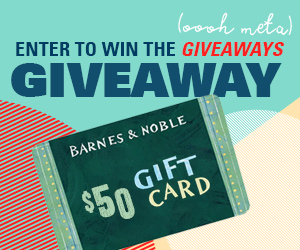 Is Macmillan Reconsidering Its Library E-book Embargo?
Macmillan, one of the Big Five U.S. publishers, incited protest and boycotts when they introduced a new embargo on how many digital copies of a new books libraries are allowed to purchase. Now it seems that they may be reconsidering this controversial embargo. While this is good news for libraries and their patrons, some librarians are concerned with how Macmillan is soliciting feedback, calling for transparency and emphasizing fair access.
Libraries And Pandemic Preparedness: Addressing COVID-19 With Facts And Outreach
Librarians to the rescue with facts regarding the COVID-19 (coronavirus) outbreak! Libraries in some of the hardest-hit areas of the country speak about all they're doing to keep their libraries clean and germ-free, and to educate their patrons. That education goes beyond simply providing accurate information about the spread of the disease, and includes addressing inaccuracies about the origin of the disease and racial stigmas.
SXSW Festival In Austin Is Canceled Due To Coronavirus Fears
The annual South by Southwest Festival, which brings in entertainers, authors, and performers and draws in thousands of guests, has been cancelled due to the spread of coronavirus. This is only the latest in events that have been cancelled or rescheduled over fear of illness, and it's likely not the last event to be impacted. It will be very interesting to watch how authors, publishers, and event venues deal with the disruptions caused by coronavirus in the coming weeks.