Sponsored by Sourcebooks.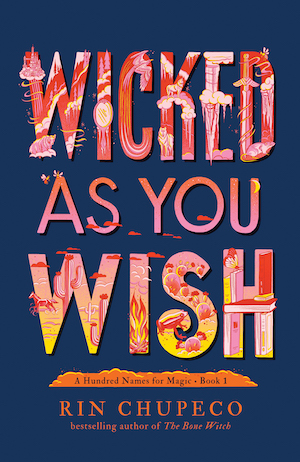 Many years ago, the Kingdom of Avalon was left desolate when the evil Snow Queen waged war. Its former citizens are now refugees in a world mostly devoid of magic. Prince Alexei, the sole survivor of the Avalon royal family, is in hiding. Few know his secret identity, but his friend Tala is one of them. Tala doesn't mind—she has secrets of her own. When the famous creature of legend, and Avalon's most powerful weapon, the Firebird, appears for the first time in decades, Alex and Tala unite with a ragtag group of new friends for a showdown that will change the world as they know it.
Hey there! Jess here, subbing in for Kelly while she's off having fun without us. In my other life, I write Kissing Books, Book Riot's romance newsletter, and generally talk about romance novels for a lot of time. But I love a good love story about people of any age, so in honor of the release of Only Mostly Devastated, a brand new Grease reimagining, I thought I'd talk about some romantic YA retellings that I've loved and some others I'm super looking forward to reading this year (now that I don't have a gig that requires me to read All Romance, All The Time).
Retellings are my favorite kind of story, in part because they are a familiar story (even if I haven't actually read the original version) and in part because they have to make something new and interesting out of that familiar story. I spent half of high school and all of college reading the same story over and over again (thanks, Pride and Prejudice, for setting me down the path of fandom and giving me the many worlds of fanfiction), and I am all about seeing what an author will do with something that already exists. Sometimes, it's hardly recognizable, while other times you are living within the story that already exists and you can't wait to see how a particular plot point will reveal itself. I still don't know which one I like more.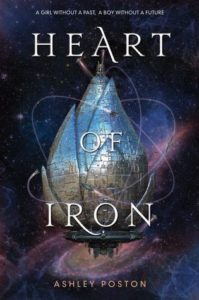 Heart of Iron and Soul of Stars by Ashley Poston
Did someone say a Dreamworks' Anastasia In Space? With a heist plot and an AI army? Ana and her best friend, the android D09 (who she calls Di), are on a mission to steal a very important artifact. When a Space Aristocrat beats her to it, they both end up on the run and have people from all walks of life after them. But there's another secret that Ana doesn't understand her connection to, and it might change everything. It's less romantic than the others on the list, but there is a super slow love story happening throughout. And then, there's a cliffhanger. So it's a good thing Soul of Stars is out, because I had to suffer. A lot.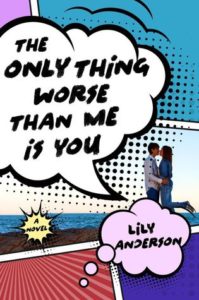 The Only Thing Worse than Me is You by Lily Anderson
There aren't many retellings of Much Ado About Nothing, but this one is delightfully fun and nerdy. Trixie and Ben are at war, but their friends like each other. They snark at each other on school grounds, but develop a sort of rapport over comic books and other things geeky, to the point they aren't sure they hate each other as much as they'd like. Lily Anderson's second book, Not Now, Not Ever, which is related to this one but not technically a sequel, is based loosely on The Importance of Being Earnest. But at camp, not a summer house.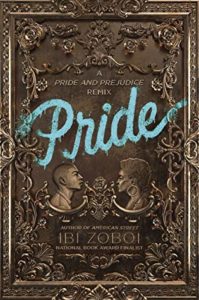 Pride by Ibi Zoboi
This retelling of Pride and Prejudice set in contemporary Brooklyn is a great look at how the concept of class that is central to the original story translates to a pair of teens living in the city. Zuri Benitez is very proud of her Afro-Latino heritage and the place it has in her Brooklyn neighborhood. But when wealthy Darius Darcy and his family move in across the street, he questions everything around them. The two clash immediately, but if you know the story, you know what happens.
The number of retellings of both classic literature and fairy tales with a twist is a constantly-growing space in YA, and there are a bunch that either came out recently or will be coming out this year that I can't wait to check out!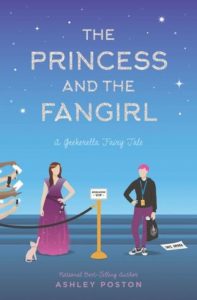 The Princess and the Fangirl and Bookish and the Beast (June 16) by Ashley Poston
These follow-up novels to Poston's Geekerella, which was probably my favorite book the year it came out, continue the story that started with a fan and the charming actor that she meets (and runs away from) at a Con ball with retellings of The Prince and the Pauper (but with lesbians) and Beauty and the Beast (but with a jerk Hollywood royal). Each can really be read on its own, but why not take advantage of all three?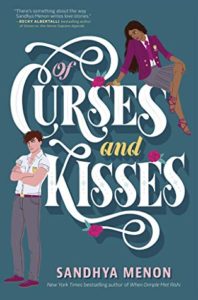 Of Curses and Kisses by Sandhya Menon
This one is yet another Beauty and the Beast retelling, this one set in boarding school. There's a curse involved, but since I haven't read it yet, I'm not certain if there's an actual curse or if the cursed character just thinks there's a curse. Hopefully, there's a real curse. I like curses. And the two characters, Jaya and Grey, are already members of feuding families before they start attending boarding school together, but Jaya determines that the best way to get back at the Emersons is to make Grey fall in love with her and then break his heart. We all know how that kind of thing goes.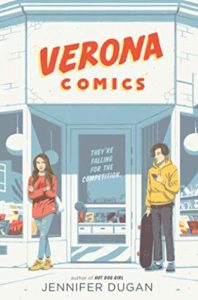 Verona Comics by Jennifer Dugan (April 21)
When I heard "Romeo and Juliet meets comics shop" I came running. Jubilee works at her mom's indie comics shop, and Ridley's family owns a giant comics chain. There is yet another comic con ball involved (I'm loving how many con galas there are in novels; I've never actually gone to one!) and the two try to keep their relationship secret from their families. This one definitely needs a CW for anxiety, discussion of suicide, and possibly parental abuse (I'm taking the word of other readers on that last one). But I don't think it ends like Romeo and Juliet so that is important to note.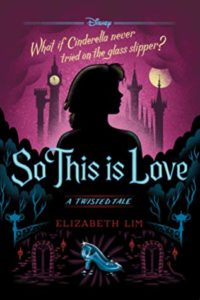 So This is Love by Elizabeth Lim (April 7)
This is more of a bonus, because while I guess it's a retelling, it's not a retelling like the others are. It's one of Disney's Twisted Tales, this time (if you can't guess from the title) about Cinderella. What if Cinderella never got the chance to try on the glass slipper at the end, and set off on her own? No longer under the visage of Lady Tremayne, she goes to work at the palace, and gets wind of some intrigue that must be solved. I love the twists and turns these stories take, in order to explore some question we might have had as we watched the classic Disney stories and had more "What If?" questions.
Oh, and speaking of retellings, there's a giveaway on the site to win a copy of Anna K, a contemporary revisit of Anna Karenina. You've also got the rest of the month to enter to win a gift card to Barnes and Noble.
---
Do you like retellings? What do you like most or least about them? I'd love to hear your thoughts. Find me on Twitter @jessisreading to tell me your favorite romantic YA retellings!