Sponsored by Flatiron Books, publisher of Anna K by Jenny Lee.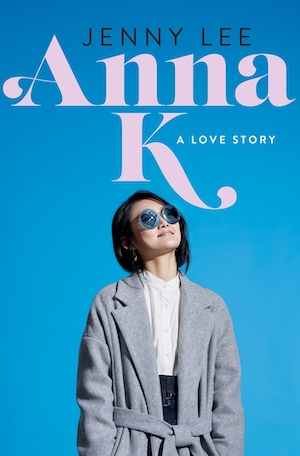 tk
More Crazy Rich Asians
If you've read your way through Kevin Kwan's three books in the Crazy Rich Asian series and you need more romance, laughs, and opulence I have great news: the fourth book, Sex and Vanity, will be out this summer! "A glittering tale of love and longing as a young woman finds herself torn between two worlds—the WASP establishment of her father's family and George Zao, a man she is desperately trying to avoid falling in love with."
Overdrive's Hold Changes
If you check out books from your library using OverDrive, they've made a change that went into effect at the start of March: no more automatic hold checkout. Instead, when your audiobook or ebook is ready you'll have to manually borrow the book or, now you'll also have the option to, "hold redelivery," which will pass the copy to the next person in line and you'll get the next available copy. Basically, we made one too many jokes about all our holds coming in at once.
Superchef Comic!
The owner of Superhero Chefs restaurants, Darnell "SuperChef" Ferguson, is launching a comic book series! The series is intended to help kids navigate growing up by showing the main character defending themself against bullies and villains and dealing with insecurities.