Sponsored by Good Boy: My Life in Seven Dogs by Jennifer Finney Boylan, published by Celadon Books, April 21, 2020.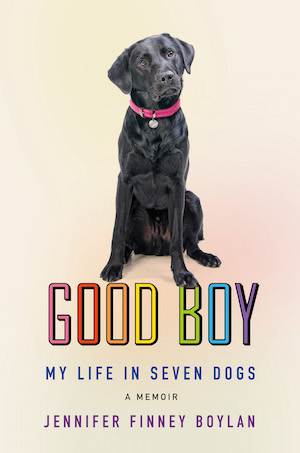 From bestselling author of She's Not There: A Life in Two Genders and human rights activist Jennifer Finney Boylan comes Good Boy, a memoir of the transformative power of loving dogs. In her New York Times opinion column, she wrote about her relationship with her beloved dog Indigo, and the tearjerking piece went viral. Good Boy uses that column as a springboard to show how a young boy became a middle-aged woman–accompanied at seven crucial moments of growth and transformation by seven memorable dogs.
Happy Thursday! Please forgive me, but today's newsletter is going to be a short one, because there is not a ton of news yet this week with all the election stuff going on, and also I am sick in bed with an annoying cold. But at least I have books!
And my 365 Day Movie project update: I had to set this aside for now, but it's for exciting reasons that I can't tell you about quite yet. But they are indeed book-related and are going to be taking up more of my time, so I can't commit to a movie a night. I am happy I watched all the movies that I did, since I usually watch one or two movies a year. Maybe next year I can try again!
Whatever you are doing or watching or reading this week, please remember to be kind to yourself and others. Thanks for subscribing, and I'll see you again on Monday! – xoxo, Liberty
Trivia question time! Who created the famous children's character Pinocchio? (Scroll to the bottom for the answer.)
Deals, Reals, and Squeals!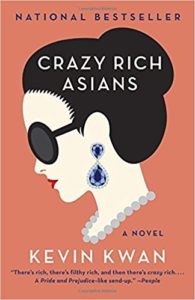 Crazy Rich Asians author Kevin Kwan has a new novel coming in July!
The Magicians series will end with season five.
Sabaa Tahir shared the cover of A Sky Beyond the Storm, the fourth Ember in the Ashes Book.
Rabbit Cake author Annie Harnett announced her next novel.
Colin Kaepernick is starting his own publishing company.
The 2020 Women's Prize longlist was announced.
Gina Torres will star in a new series that is being described as a reimagining of Dracula.
Darnell "SuperChef" Ferguson is launching his first children's comic book.
James B. Stewart's 1992 book Den of Thieves has been optioned for adaptation as a limited series.
Maxim Baldry has been added to the Lord of the Rings cast.
Rebecca Frayn will direct an adaptation of her father Michael Frayn's novel Spies.
James McAvoy will make his U.S. stage debut in an adaptation of Cyrano de Bergerac.
Book Riot Recommends 
At Book Riot, I work on the New Books! email, the All the Books! podcast about new releases, and the Book Riot Insiders New Release Index. I am very fortunate to get to read a lot of upcoming titles, and learn about a lot of upcoming titles, and I'm delighted to share a couple with you each week so you can add them to your TBR! (It will now be books I loved on Mondays and books I'm excited to read on Thursdays. YAY, BOOKS!)
Excited to read: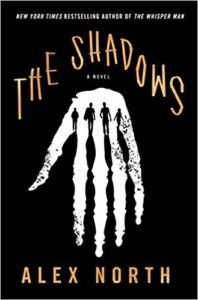 The Shadows: A Novel by Alex North (Celadon Books, July 7)
I am so excited about this book, because I thought The Whisper Man was tons of fun, and super-creepy. It's also set in the shady town of Featherbank, and follows a man who is losing his memory. He is trying to make sense of a decades-old case involving the killing of his friend, and a recent copycat murder. Oh yeah, and the first killer was never caught. Not suspicious at all, nope, not a bit. (These people need to move out of Featherbank, I tell you what!)
What I'm reading this week.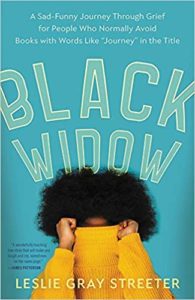 Black Widow: A Sad-Funny Journey Through Grief for People Who Normally Avoid Books with Words Like "Journey" in the Title by Leslie Gray Streeter
The Silence of the White City by Eva García Sáenz
The Baddest Bitch in the Room: A Memoir by Sophia Chang
Empire of Wild by Cherie Dimaline
These Violent Delights by Micah Nemerever
And this is funny.
I have watched this video so many times that I have lost count.
Song stuck in my head:
"Sweater Weather" by The Neighbourhood
Trivia answer: Carlo Collodi.
You made it to the bottom! High five. Thanks for reading! – xo, L