Sponsored by Chicago Review Press.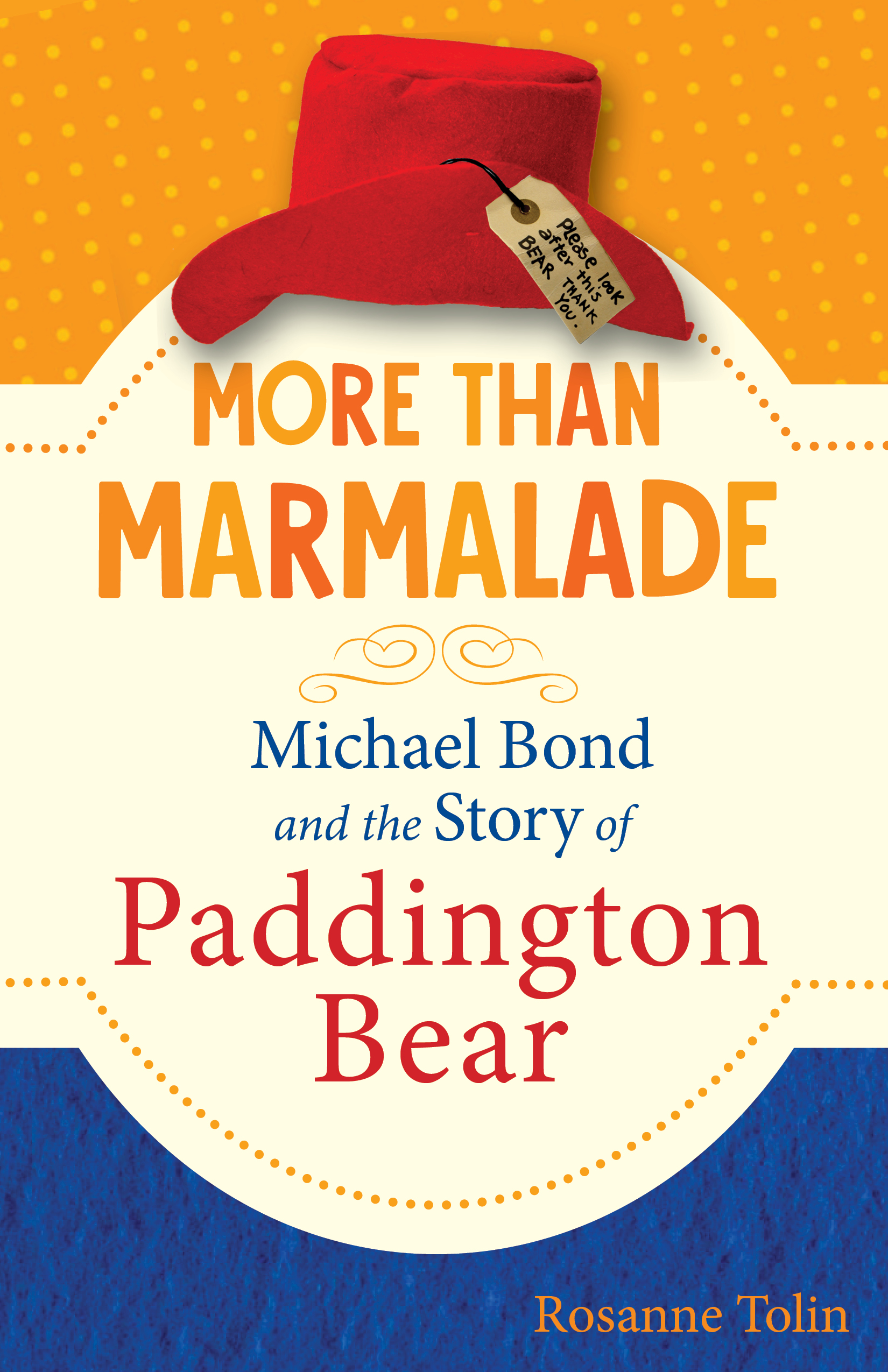 An incredible true tale, More than Marmalade is the first biography about the writer behind the beloved Paddington Bear series. Author Rosanne Tolin reveals how world history, Michael Bond's life, and 1950s immigrant culture were embedded into Paddington's creation, bringing middle-grade readers a delightful, informative, and engaging book with a timely message of acceptance.
Hi, Kid Lit Friends!
It's African American History Month, and I love that picture books give us an opportunity to celebrate and learn of the incredible achievements of African Americans. Here are some newly released books that I loved and think you should put on your reading list!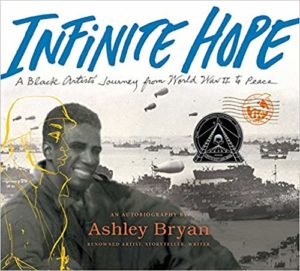 One of my favorite books published last year is Ashley Bryan's memoir, Infinite Hope: A Black Artist's Journey from World War II to Peace. This stunning collection of photographs, sketches, drawings, painting, and writing give voice to Ashley's experience as a soldier. In 1943, at nineteen years old, Ashley was drafted out of art school and into World War II. For years he faced the injustices specific to Black soldiers in a segregated army, and for decades after that he told no one about what he had experienced. I appreciated this memoir so much and loved hearing more about how this celebrated children's book author and illustrator found hope in the midst of darkness.
Music is an incredible part of African American history, and I loved A Voice Named Aretha by Katheryn Russell-Brown, illustrated by Laura Freeman. This terrific biography traces Aretha's upbringing in a house full of talking and singing to a church choir in Detroit to stages across the world. Aretha was the first woman inducted into the Rock & Roll Hall of Fame, and her famous song Respect, which she wrote and performed in the 1960s, prevails decades later as the anthem for women all over the world.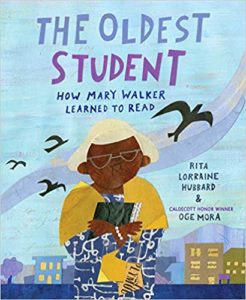 Caldecott Honor winner Oge Mora is one of my absolute favorite illustrators, and I just adore her art for Oldest Student: How Mary Walker Learned to Read, written by Rita Lorraine Hubbard. This is a story about Mary Walker, who in 1848 was born into slavery. She was freed at age 15, got married and had her first child at 20, and by age 68 she had worked numerous jobs, including cooking, cleaning, babysitting, and selling sandwiches to raise money for her church. At 114, she was the last remaining member of her family. And at 116, she learned to read. This perfect pairing of story and visual bring life to Mary Walker and her incredible life.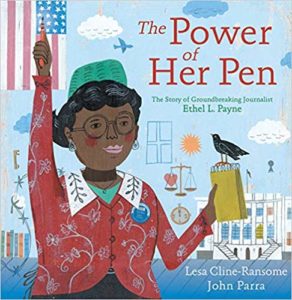 In The Power of Her Pen: The Story of Groundbreaking Journalist Ethel L. Payne, author Lesa Cline-Ransome and illustrator John Parra tell Ethel Payne's story. Seeking truth, justice, and equality, Ethel followed stories from her school newspaper in Chicago to Japan during World War II. She broke barriers by working in the White House briefing room as the only black female journalist. Ethel wasn't afraid to ask the tough questions of presidents, elected officials, or anyone else in charge, earning her the title, "First Lady of the Black Press." Fearless and determined, Ethel Payne shined a light on the darkest moments in history, and her ear for stories sought answers to the questions that mattered most in the fight for Civil Rights.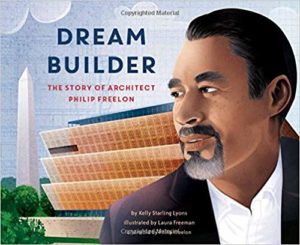 I had not known much about architect Philip Freelon until I read Dream Builder: The Story of Architect Philip Freelon by Kelly Starling Lyons and illustrated by Laura Freeman. Phil grew up with a beautiful family history: his father was an acclaimed painter of the Harlem Renaissance and his dad participated in the March on Washington in 1963. Phil decided to attend architecture school and afterwards he made schools, libraries, and museums. In 2009, Phil's team won a commission that let him use his personal history in service to the country's: the extraordinary Smithsonian National Museum of African American History and Culture. This is a great book to read before or after visiting the museum. Also, listen to this Book Riot Kidlit These Days episode we did about artifacts and the Museum of African American History and Culture.
What are you reading these days? Let me know! Find me on Twitter at @KarinaYanGlaser, on Instagram at @KarinaIsReadingAndWriting, or email me at KarinaBookRiot@gmail.com.
Until next time!
Karina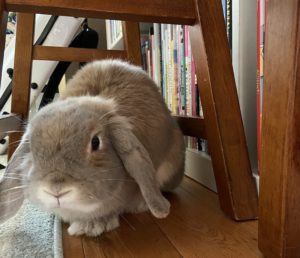 *If this e-mail was forwarded to you, follow this link to subscribe to "The Kids Are All Right" newsletter and other fabulous Book Riot newsletters for your own customized e-mail delivery. Thank you!*