Sponsored by Saga Press, an imprint of Simon & Schuster.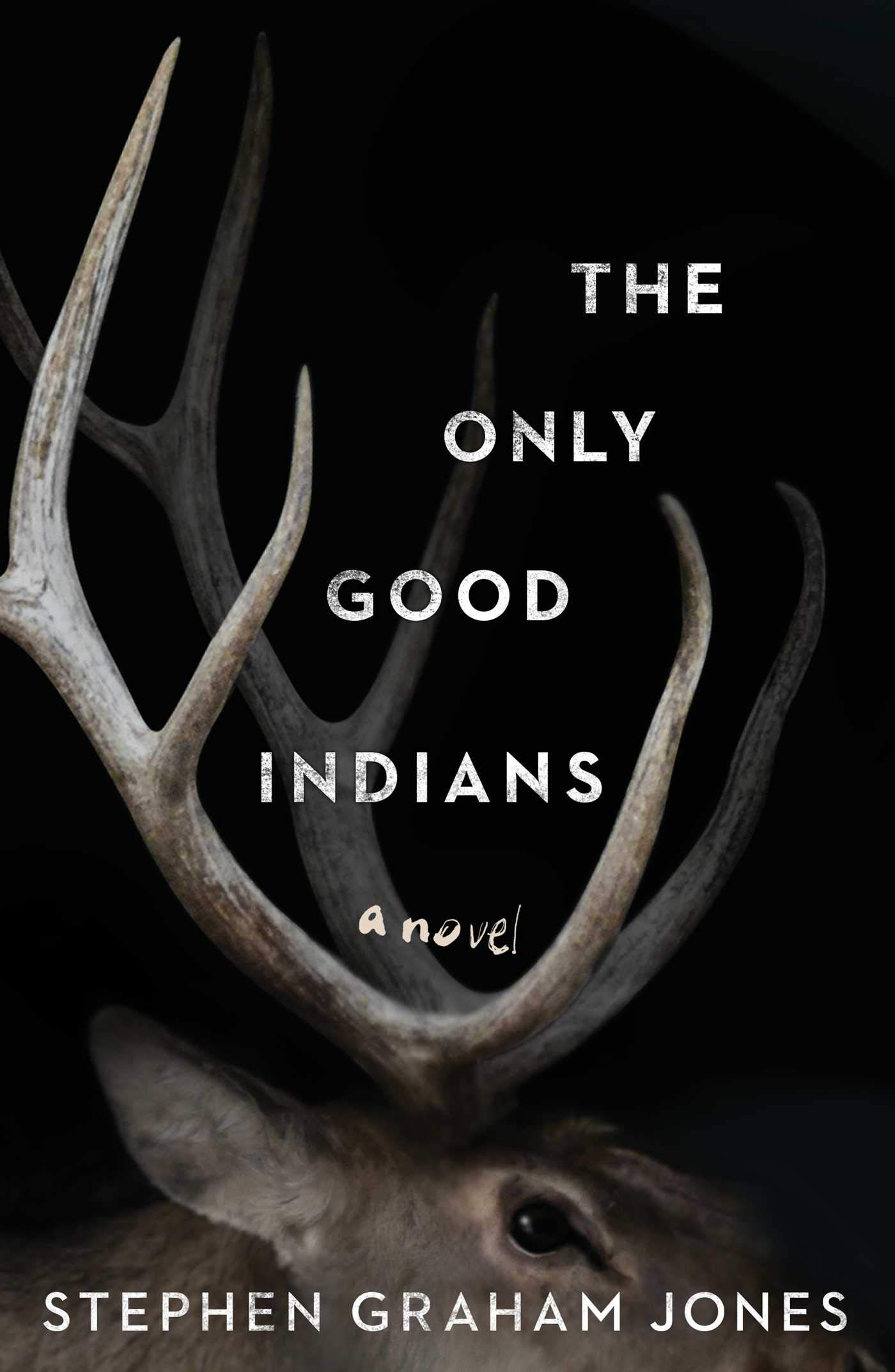 "Subtly funny and wry at turns, this novel will give you nightmares. The good kind, of course." —Buzzfeed. "[A] novel of profound insight and horror, rich with humor and intelligence." —Victor LaValle, author of The Changeling. "Jones boldly and bravely incorporates both the difficult and the beautiful parts of contemporary Indian life into his story, never once falling into stereotypes or easy answers…" —Rebecca Roanhorse, New York Times bestselling author of Trail of Lightning and Resistance Reborn. From the Jordan Peele of horror literature comes a dark, psychological thriller about revenge, cultural identity, and the cost of breaking tradition. Fans of The Changeling and There, There will devour The Only Good Indians by Stephen Graham Jones. The Only Good Indians tells a story that seamlessly blends elements of classic horror with cutting social commentary.
I had a friend once defend the guests on the Jerry Springer Show by saying, "Nu uh, that ain't scripted. People do wild things for the people they love." She was right, and that's why love is such a common undercurrent in horror stories. I mean, I know that Romeo and Juliet is a tragedy, technically, and not a horror show, but tell me you wouldn't be horrified if you woke up to find that your daughter stabbed herself because you wouldn't let her be with the bad boy.
And I'm not saying I've done that exact thing, but in defense of Juliet (and hell, even Romeo), who among us hasn't done something they wish they hadn't for an insincere jerk or two? As a veteran of jumping in feet first, let me forewarn all you novices: these violent delights have violent ends.
In case you didn't know yet, or maybe it's your first rodeo, you're in The Fright Stuff, Book Riot's weekly newsletter featuring the latest and greatest in horror. In honor of St. Valentine's Day, this week's realm of hell is a cautionary tale about the horrors of love. I'm Mary Kay McBrayer, and I'll be your Virgil through this realm.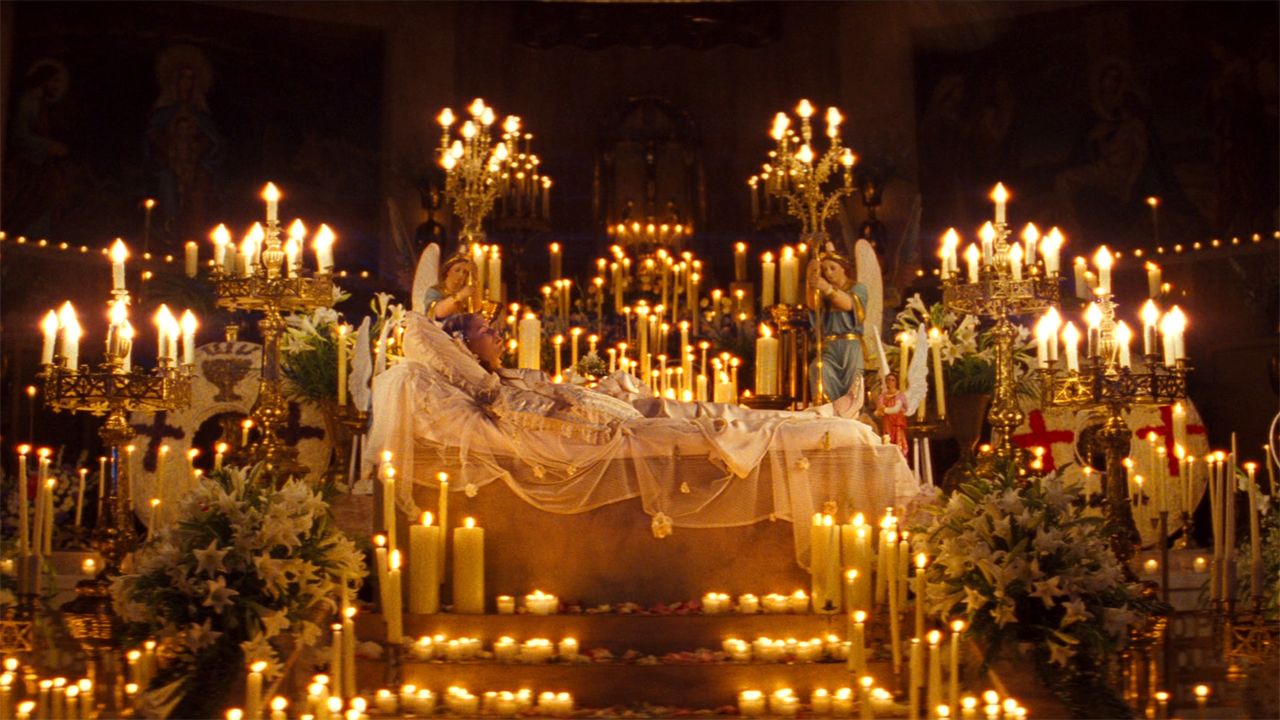 Earworm: "Lilac Wine" by Nina Simone: "I made wine from the lilac tree, / put my heart in its recipe. / It makes me see what I want to see, / be what I want to be. / / When I think more than I want to think, / do things I never should do, / I drink much more than I ought to drink / because it brings me back you." The best, creepiest love incantation I've ever heard, hands down. You might recognize it from the interlude during Beyonce's Homecoming in "Drunk in Love."
Fresh Hells (FKA new releases):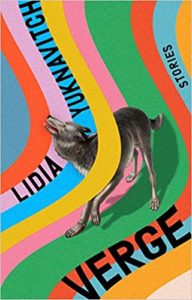 Verge by Lidia Yuknavitch
Not all the stories in this collection feature lovers, but the author herself has called it her "love letter to misfits, broken down people, broken hearted people, and those who live on the edge." One story in particular, "The Garden of Earthly Delights," is named after the Hieronymus Bosch painting for a reason–though the protagonist is obsessed with love and loving the young boy he works with, he continues to experience horrifying flashbacks of growing up with his mother. And of fish. It's disturbing and delightful all at once.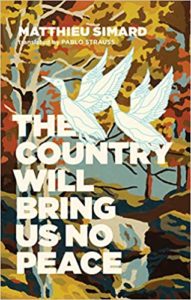 The Country will Bring Us No Peace by Matthieu Simard, translated by Pablo Strauss
The couple, Simon and Marie, flee the city from grief. They try to re-start their lives, but the semi-ghost town they land in is too weird, too haunted, too clannish to incorporate them. The grief they want to escape instead consumes them. This short novella was recently translated from the French, and it'll keep you rapt for its entirety.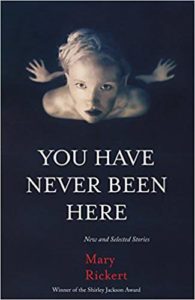 You Have Never Been Here by Mary Rickert
This collection of uncanny stories is not exclusively about love, either, but each protagonist deals with their own fantastical yet distinctly human interactions with love. In "Memoir of a Deer Woman" for example, when the protagonist hits a deer on New Years' Eve, it is her relationship with her husband that holds the reader's attention as impossible events and repercussions unfold.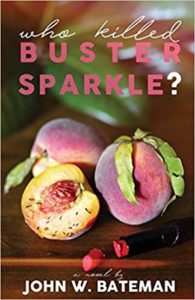 Who Killed Buster Sparkle? by John W. Bateman
This dialogue between a gender-fluid drag queen and a ghost with partial amnesia explores the intricacies of loneliness, love, identity, and time. It's a compelling interaction of two unlike individuals seeking to understand each other in the setting of the deep south.
Crypt Keepers (FKA horrors from the backlist):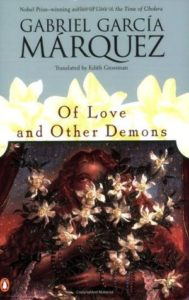 Of Love and Other Demons by Gabriel Garcia Marquez
I really can't over-sell this book: it's short, but it's dense, too. When a thirteen year old girl is bitten by a rabid dog after being raised exclusively by the slaves of her family's plantation, her father becomes convinced that she has rabies. She has strange ways, he notices, once he's paying attention, and when none of the alleged cures work to cure her of them, he decides that she is possessed. While in her cell, the priest designated to exorcise the demon from her falls in love with her. You got to get this one. It's the ultimate in horrific love.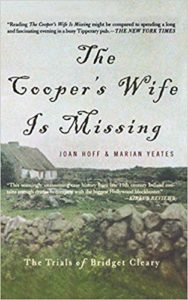 The Cooper's Wife is Missing: The Trials of Bridget Cleary by Joan Hoff & Marian Yeates
This work of nonfiction is based on the true story of Bridget Cleary in 19th century Ireland. When her husband became convinced that she was a changeling, he spared no expense to rid her body of the faerie, even when it came to torturing Bridget's body.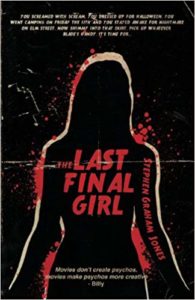 The Last Final Girl by Stephen Graham Jones
In a fun genre crossover of horror movie and novel, this book toys with the tropes of the final girl. Billie Jean, the murderer in the Michael Jackson mask, plays with the meta-film archetypes in a figurative chess match with the homecoming queen, who stacks a team to defend herself against the killer. It's a competition to see who can fulfill the role of the last final girl, and it's loaded with pop culture allusions like "just a girl who thinks that I am the one."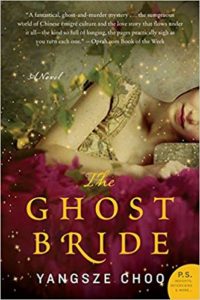 The Ghost Bride by Yangsze Choo
This coming-of-age story invokes the Chinese folklore of ghosts and the custom of "spirit marriages." Li Lan has to choose between marrying a very much alive suitor whom she falls for HARD during the day, or choosing to marry the man that she visits in the Chinese afterlife at night, among ghost cities and vengeful spirits. (For more details on this book and other horror books by authors of color, check out this article.)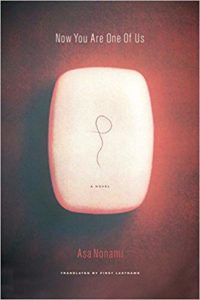 Now You're One of Us by Asa Nonamni (Translated by Michael Volek & Mitsuko Volek)
This one is a newlywed horror novel–when our protagonist, Noriko, marries into a family full of idiosyncrasies, things get weird. Especially when a strange encounter with a man who rents from the family dies unexpectedly.
News:
Want to see Juliet's tomb? You do.
And I know that I showed you The Edible Museum and Sarah Hardy's beautifully sculptured chocolate hearts last week, but in case you missed it, you HAVE to go look at these anatomically-correct masterpieces. They are truly amazing. And follow The Edible Museum on Instagram, for posts about these specimens in their new habitats!
You thought "The Yellow Wallpaper" by Charlotte Perkins was spooky? This library has a book of actually poisoned wallpaper samples from the Victorian era.
On February 7, Shudder debuted their Horror Noire: Uncut podcast series, which features extended interviews from the acclaimed documentary!
Happy belated birthday to George Romero–be sure to enter the giveaway of his book.
For more horror reads, collaborations, or if you just want to ooh and ahh over some of the books listed here, be sure y'all follow me on Twitter @mkmcbrayer or Instagram at @marykaymcbrayer. And happy Valentine's Day….
Go, girl. Seek happy nights to happy days.
Your Virgil,
Mary Kay McBrayer
Co-host of Book Riot's literary fiction podcast, Novel Gazing