Sponsored by Forge Books.
Law student Rachel North will tell you what she knows to be true. She's smart, she's a hard worker, she does the right thing, she's married to a devoted husband, a lion of Boston's defense bar, and her internship with the Boston DA's office is her ticket to a successful future. Problem is—she's wrong. And in this cat and mouse game—the battle for justice becomes a battle for survival. The Murder List, now in paperback, is a thrilling standalone suspense novel in the tradition of Lisa Scottoline and B. A. Paris from award-winning author and reporter Hank Phillippi Ryan.
Hello mystery fans! It's Friday and I got things for you to read, things for you to watch, and things for you to buy. Also, if you're a fan of literary novels, Book Riot has new podcast with a perfect title: Novel Gazing (cracks me up every time).
From Book Riot And Around The Internet
A (Mostly) Definitive Ranking of Sherlock Holmes Adaptations
6 Ideas For Nancy Drew's 90th Birthday (That Aren't Killing Her)
New Nancy Drew comic celebrates beloved sleuth's 90th birthday by killing her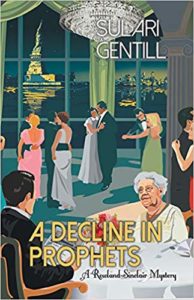 Four Aussie crime writers take on the USA
15 Female Detective Novels To Read While You Mourn Nancy Drew
QUIZ: How Well Do You Know Nancy Drew?
What Happens To Your Brain When You Read True Crime
Read an exclusive excerpt of Saint X, the buzzy new novel about a missing teenager
News And Adaptations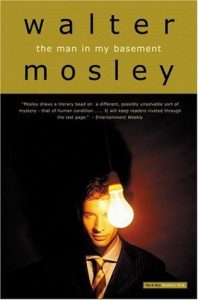 Walter Mosley's 'The Man In My Basement' Film Adaptation Enlists Rising Director Nadia Latif; Protagonist Pictures Onboard
New film about Cuban spies raises ire among exiles: 'A tale to glorify criminals'
New Study: Crime Shows Are A 'PR Machine' For Law Enforcement
Super excited for Tiffany D. Jackson's next novel!
Matt Damon To Re-Team With 'Ford V Ferrari' Helmer James Mangold On Don Winslow Novel 'The Force'
Watch Now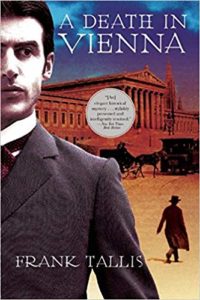 Now Playing: Vienna Blood on Sundays at 10 p.m. EST on PBS/website. Sigmund Freud's student teams up with an Austrian detective to solve mysterious and deadly cases in early 1900s Vienna–based on the Liebermann Papers series by Frank Tallis. Watch the trailer.
Kindle Deals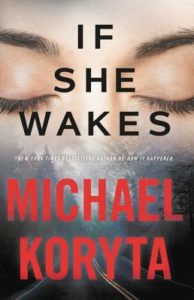 Looking for a thriller? If She Wakes by Michael Koryta is $4.99! (Review)
Looking for a historical mystery series? A Front Page Affair (Kitty Weeks Mystery #1) by Radha Vatsal is $3.82!
Want to start a long procedural series? The first Chief Inspector Gamache Mystery by Louise Penny, Still Life, is $2.99!
If you were interested in reading Thomas Harris' new novel (The Silence of the Lambs author) Cari Mora is $4.99!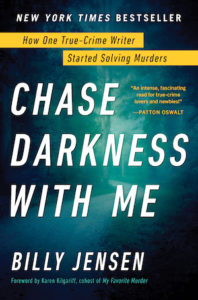 Want to read true crime? Billy Jensen's Chase Darkness with Me: How One True-Crime Writer Started Solving Murders is $1.99!
Browse all the books recommended in Unusual Suspects previous newsletters on this shelf. See 2020 upcoming releases. An Unusual Suspects Pinterest board. Get Tailored Book Recommendations!
Until next time, keep investigating! In the meantime, come talk books with me on Twitter, Instagram, and Litsy–you can find me under Jamie Canavés.
If a mystery fan forwarded this newsletter to you and you'd like your very own you can sign up here.