Sponsored by Scout Press, an imprint of Gallery Books.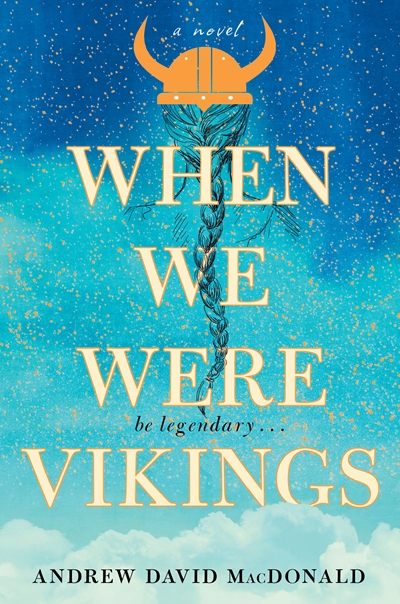 Meet Zelda, a young woman living with fetal alcohol syndrome, who is inspired by Viking lore to explore her independence and become legendary. Zelda likes making lists, playing basketball with her older brother Gert, and reading about Viking legends. But at twenty-one years old, she's ready to take her destiny into her own hands. For Zelda that means, getting her first job, taking the "next step" with her boyfriend, and defending her people. Debut author, Andrew David MacDonald tackles disability rights and family dynamics all with incredibly empathy, through Zelda's unforgettable voice.
Welcome to Read This Book, a weekly newsletter where I recommend one book that I think you absolutely must read. The books will vary across genre and age category to include new releases, backlist titles, and classics. If you're ready to explode your TBR, buckle up!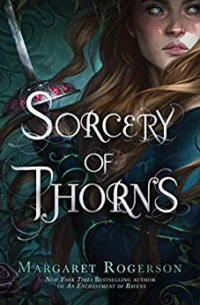 This week's pick is a YA fantasy: Sorcery of Thorns by Margaret Rogerson!
"You belonged in the library, as much as any book."
Elisabeth Scrivener, orphan, is an apprentice in one of the kingdom's Great Libraries. She aspires to be like her hero, the Director of the Great Library of Summershall, and has grown up believing that sorcery and those who practice it are evil. It is a source of pride for Elisabeth that librarians collect and keep dangerous, sentient grimoires locked in vaults to protect innocent people…until the night a dangerous grimoire escapes, killing the Director and implicating Elisabeth in the crime. In order to clear her name, she must ally herself with a notorious sorcerer Thorn…and save the world along the way.
This is a book-lover's fantasy. Who wouldn't want to grow up in magical library where knowledge is prized, magic is safeguarded, and librarians wield swords? From the very beginning, you can feel the love of books radiating through the chapters, evoking that giddy feeling of exploring a new library or walking into a well-stocked bookstore. Elisabeth is a plucky, almost gullible protagonist at the beginning of the novel, but she wises up quickly and deepens into an interesting, complex character who works to confront the misguided information she was fed as a child. Her character growth is satisfying, especially when it involves a slow-burn romance with a sarcastic but secretly soft-at-heart love interest and befriending his slippery (but charming!) demon servant. But don't worry, the romance takes a backseat to Rogerson's quick-moving plot that reveals a conspiracy unfolding in a rich and fascinating world.
What's so great about this book is that we have a heroine who is unabashedly bookish, intellectually curious, and has enough self-awareness to admit when she is wrong, but she doesn't let injustice grind her down. This is an excellent pick for anyone who enjoys a genuinely fun fantasy in the vein of classics by Robin McKinley and Diana Wynne Jones, but with an updated, modern feel. And bonus—it's a standalone, so there's no need to commit to a long series arc! I highly recommend it for fantasy lovers and fantasy dabblers alike.
Happy reading!
–Tirzah
Find me on Book Riot, the Insiders Read Harder podcast, and Twitter.