Calvin & Hobbes are the most beloved besties in comics for good reason! Their hijinks are adorable and inspiring, and they often spout much-needed wisdom. Decorate your notebook, laptop, or even your walls with these cute stickers.
Life is an adventure! Celebrate the great outdoors with Calvin & Hobbes.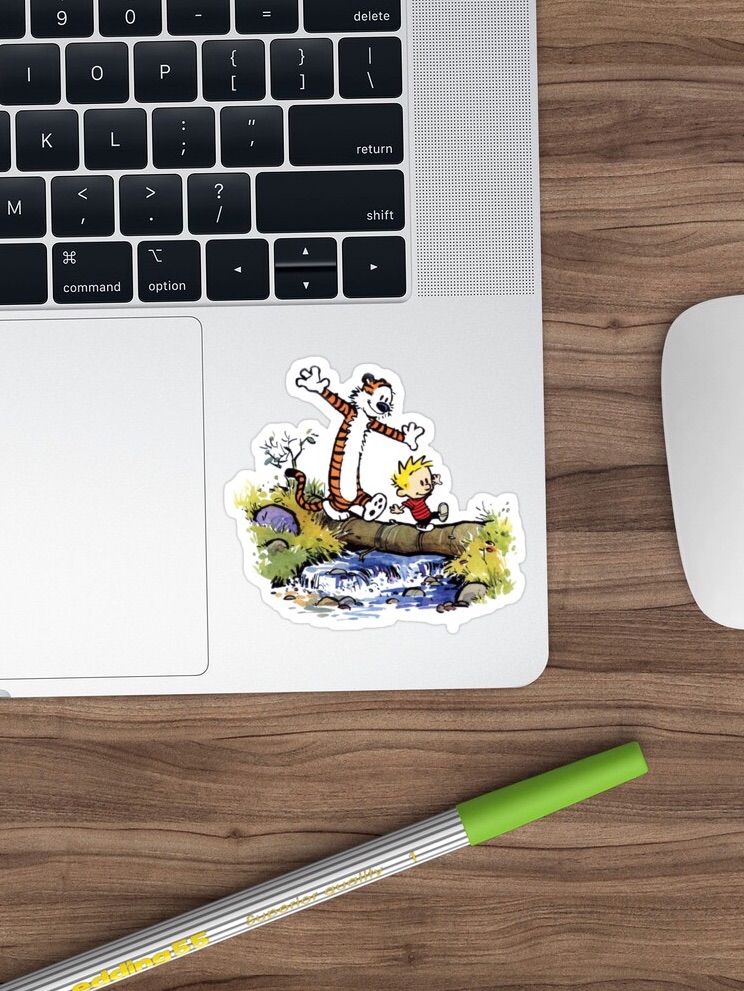 Hurtle into the great unknown with Calvin & Hobbes in their little red wagon!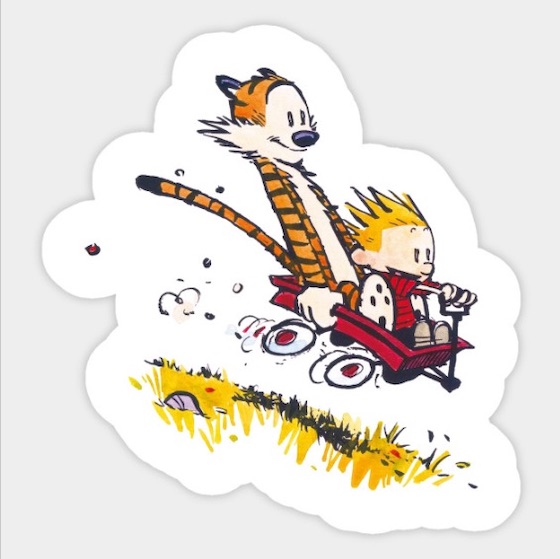 Jake and Elwood would be honored! Dig this Calvin & Hobbes Blues Brothers tribute.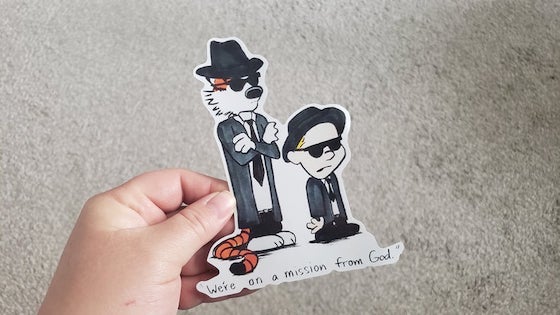 Make your Mac more fun with this sticker set.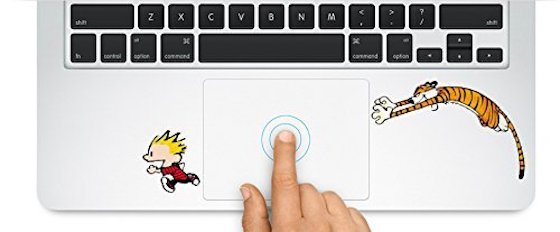 After all that fun, you'll be ready for a nap! Cuddle up with Calvin & Hobbes.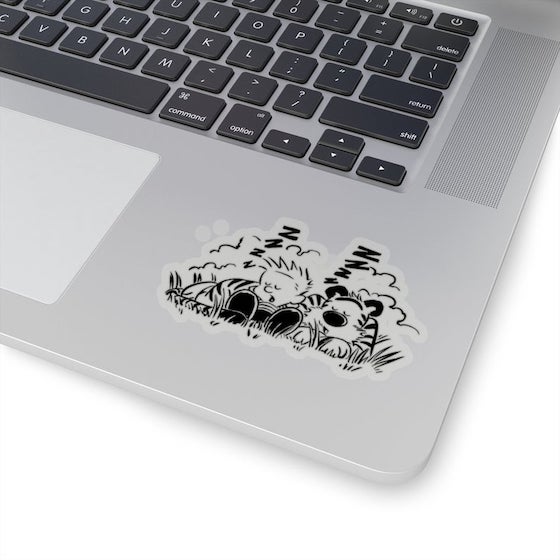 Check out more fun Calvin & Hobbes stickers at Book Riot.