Sponsored by Grace is Gone by Emily Elgar and Harper Paperbacks.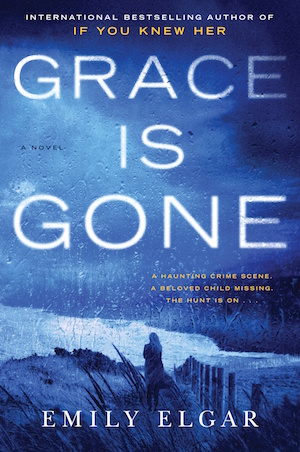 Meg and her daughter Grace are the most beloved family in their small town, the linchpin that holds their tight-knit English community together. So when Meg is found brutally murdered and her daughter missing, the members of their community are rocked by the tragedy. Her daughter, Grace, has been sick for years and all Meg has ever done is look after her. Now Meg is dead, Grace is gone—and their close friends and neighbors fear for Grace's life.
Hi mystery fans! Publishing is wide awake with the start of the year so I have a bunch of things to click–including true crime–, kindle deals, and some of my reading this week. And a mea culpa: I told you Briarpatch had a January premiere date but that was for a "first look" airing trailer. The pilot episode will be February 6th–so good news you haven't missed it!
From Book Riot And Around The Internet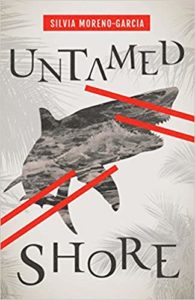 Rincey and Katie talk about the 2020 titles they're most excited for on the latest Read or Dead.
Curl Up With These Cozy Cat Mystery Books
Mystery as a Gateway to Other Genres
A Look Ahead at Some New Crime and Mystery Series Launching in 2020
Valiant's 'Final Witness' is publisher's first crime noir and murder mystery
I'm a novelist – and this is why I choose middle-aged women as the heroes of my crime thrillers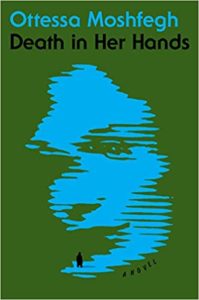 The 28 Most Anticipated Mysteries & Thrillers of 2020
'Nobody in Tesco buys spy books by women': how female authors took on the genre
'No Time to Die': Hans Zimmer Takes Over as Composer on Bond Movie (EXCLUSIVE)
True Crime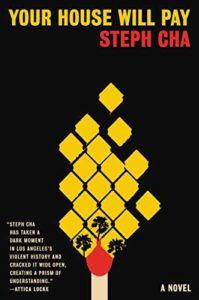 Four Authors Who Blurred the True Crime Line
How true crime shifted its lens from the bad guys to the bad justice system
Netflix Reveals Most Popular International Titles Of 2019: Madeleine McCann True-Crime Doc Tops UK, 'Murder Mystery' Leads In Australia
5 Biggest Moments of 2010s' True-Crime Boom
Watch the Trailer for Netflix's Latest True Crime Series, 'The Goop Lab' (This is obviously not true crime but this really made me laugh so just leaving it here.)
Kindle Deals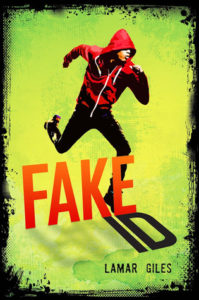 If you're participating in Read Harder and/or looking for a mystery where the victim is not a woman, Lamar Giles Fake ID is $1.99! (Review)
If you're looking for a return-to-small-town mystery, Lori Roy's The Disappearing is $4.99. (Review) (TW physical child abuse/ stalking)
If you're looking to start a procedural series with a unique-ish premise of a community of victims and criminals hiding out, here's one of my favorites: City of the Lost by Kelley Armstrong is $2.99!  (TW domestic abuse/ rape/ pedophile/ suicide/ stalking)
A Bit Of My Week In Reading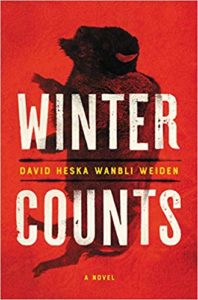 Acquired And Excited: One of my most anticipated books of 2020 is Winter Counts by David Heska Wanbli Weiden which follows Virgil Wounded Horse, a local enforcer on the Rosebud Indian Reservation in South Dakota! And Who Is Vera Kelly? has a sequel coming and give me all the spy ladies, so I snatched the galley for Vera Kelly is Not a Mystery by Rosalie Knecht real quick!
Currently listening to: I just started The Hand On the Wall by Maureen Johnson, which is the final in the Truly Devious trilogy set at an elite school with a past and present mystery, and it's so good! I'm almost finished with the heartbreaking and beautiful memoir From Scratch by Tembi Locke (yes, Attica Locke's sister) about loss, family, and food.
Browse all the books recommended in Unusual Suspects previous newsletters on this shelf. See 2020 upcoming releases. An Unusual Suspects Pinterest board. Get Tailored Book Recommendations!
Until next time, keep investigating! In the meantime, come talk books with me on Twitter, Instagram, and Litsy–you can find me under Jamie Canavés.
If a mystery fan forwarded this newsletter to you and you'd like your very own you can sign up here.