Sponsored by Book Riot Insiders, the exclusive digital hangout for the Book Riot community.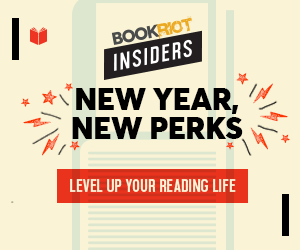 It's a new year, and that means new perks. We've sweetened the current Short Story and Novel levels and introduced a brand new Epic level, and you can try any level out for free for two weeks! The highlight is our new group read, available to all Epic members — and there's no cap on Epic, so the more the merrier. Each quarter we'll read a book, voted on by Epic subscribers, that will fulfill at least one task of the 2020 Read Harder Challenge, and cap off our read-along with a live chat. But wait, there's more! Get the full details on this and all the other perks, and sign up at insiders.bookriot.com.
Hello, nonfiction readers! We're at the end of the first full week of 2020 and boy, does it feel like it's been a doozy of a year already. I hoped that the turning of the calendar would help kick me out of the slower reading pace I seemed to adopt for all of 2019, but that hasn't been the case – I still haven't finished a book in 2020!
But, I'm trying not to let that get me down too much. The books I am reading (so, so slowly) are still excellent, but I don't have anything new to report. I have high hopes that by this time next week I'll be able to check a couple off my list. More to come!
This week's nonfiction news is a mix – we're starting with news about Just Mercy, highlighting a recently-announced book that sounds amazing, and finishing with a couple of 2020 reading lists. Let's go!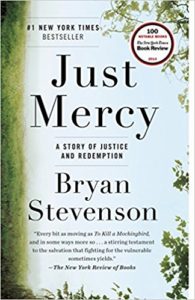 A documentary about Bryan Stevenson, author of Just Mercy and subject of an upcoming film by the same name, is now available to stream for free! HBO's True Justice: Bryan Stevenson's Fight for Equality can be viewed for free on the Equal Justice Initiative's website. If you haven't read Just Mercy, please please please do yourself a favor and pick it up. It's incredible.
Speaking of Just Mercy, the film adaptation of the book opens this week! The movie stars Michael B. Jordan as Stevenson, Jamie Foxx and Walter McMillan, and Brie Larson and Eva Ansley. From what I can gather, the reception has generally been good (even while acknowledging there are some storytelling formulas at work in the film):
TL;DR on all of that is to go see this movie because it's based on a book that's truly remarkable, and we all want to see good books get more attention.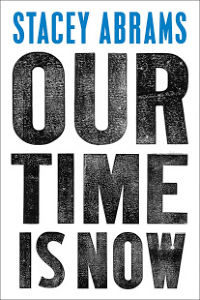 Stacey Abrams (all around excellent person) is writing a book on voting rights and ending voter suppression that will come out in June. Our Time is Now: Power, Purpose, and the Fight for a Fair America will include her experience running for governor in Georgia, where her campaign raised questions about all sorts of activities related to voting access. She now leads the voting rights organization Fair Fight.
Electric Literature pulled together 56 books by women and nonbinary writers of color from 2020, which includes a good number of upcoming memoirs. I added American Harvest by Marie Mutsuki Mockett (April 2020 from Graywolf Press) and Conditional Citizens by Laila Lalami (April 2020 from Pantheon) to my list.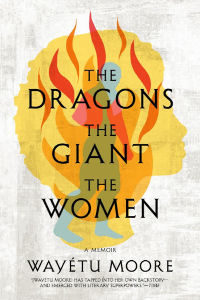 BitchReads suggests 17 memoirs feminists should read in 2020, and it's quite a list. A couple that are on my list include The Dragons, the Giant, the Women by Wayétu Moore (June 2020 from Graywolf Press) and Notes on a Silencing by Lacy Crawford (July 2020 from Little Brown).
And that's all for this week! You can find me on Twitter @kimthedork, on email at kim@riotnewmedia.com, and co-hosting the For Real podcast here at Book Riot. This week, Alice and I took a dive into some upcoming 2020 tiles we're looking forward to picking up. Happy reading! – Kim