Sponsored by Read Harder Journal, a reading log brought to you by Book Riot.
Created by Book Riot, this smartly designed reading log consists of entry pages to record stats, impressions, and reviews of each book you read, and is a GREAT GIFT for readers this holiday season. Evenly interspersed among these entry pages are 12 challenges inspired by Book Riot's annual Read Harder initiative, which began in 2015 to encourage readers to pick up passed-over books, try out new genres, and choose titles from a wider range of voices and perspectives. Get one for yourself or for the readers in your life at bookriot.com/readharderjournal.
Hi mystery fans! I found you a bunch of things to read, rounded up some true crime articles (not all violent), and of course your Kindle deals (and 1 paperback). And now I'm off to inhale as many more books as I can that I haven't gotten to yet this year because that's how one ends the year, yes?
From Book Riot And Around The Internet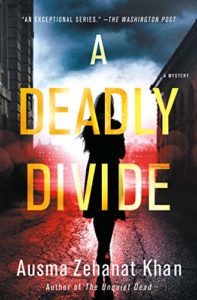 Quiz: What Should Be My Next Twisty Read?
Introducing the 2020 Reading Log!
Why ONE OF US IS LYING by Karen McManus is Problematic
Book Riot's 2020 Read Harder Challenge
Read Harder: Read A Mystery Where The Victim(s) Is Not A Woman
A Reluctant Spy, Lady Sherlock, and More Must-Read Mystery and Thrillers
Spring 2020 Announcements: Mysteries & Thrillers
Dervla McTiernan Expands The Cormac Reilly Series With Both A Sequel And A Prequel
True Crime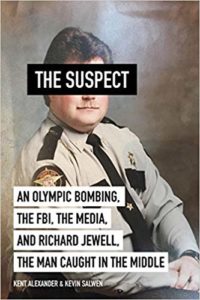 Clint Eastwood's 'Richard Jewell': Atlanta Newspaper Demands Disclaimer on Depiction of Female Reporter
'The Irishman': Less Than 20% Finished Scorsese Epic in Its First 24 Hours on Netflix
He's a Liar, a Con Artist and a Snitch. His Testimony Could Soon Send a Man to His Death.
Netflix's "Confession Killer" un-solves murders as a ruthless true crime story in reverse
This Week in True-Crime Podcasts: Red Ball, Night Time, and More
Kindle (and 1 Paperback) Deals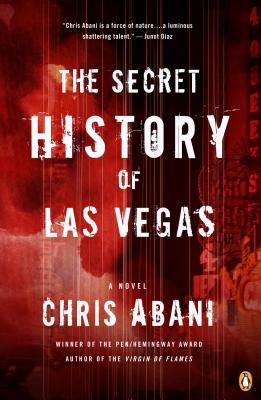 One of my favorite character driven crime novels (perfect for fans of dark literature) never goes on sale so it being reduced to $7.99 is a deal: The Secret History of Las Vegas by Chris Abani (Review) (Sorry, I don't remember the TWs.)
For fans of crime novels: The Night Visitors by Carol Goodman is $1.99! (Review)
If you're a paperback reader (or looking for a good book gift for nonfiction readers) The Truffle Underground: A Tale of Mystery, Mayhem, and Manipulation in the Shadowy Market of the World's Most Expensive Fungus by Ryan Jacobs is $6.99! (Review)
Browse all the books recommended in Unusual Suspects previous newsletters on this shelf. See 2020 upcoming releases. An Unusual Suspects Pinterest board. Get Tailored Book Recommendations!
Until next time, keep investigating! In the meantime, come talk books with me on Twitter, Instagram, and Litsy–you can find me under Jamie Canavés.
If a mystery fan forwarded this newsletter to you and you'd like your very own you can sign up here.