Sponsored by Read Harder Journal, a reading log for tracking your books and reading outside your comfort zone!
This smartly designed reading log consists of entry pages to record stats, impressions, and reviews of each book you read. Evenly interspersed among these entry pages are 12 challenges inspired by our annual Read Harder initiative, which began in 2015 to encourage readers to pick up passed-over books, try out new genres, and choose titles from a wider range of voices and perspectives. Each challenge includes an inspiring quotation, an explanation of why the challenge will prove to be rewarding, and five book recommendations that fulfill the challenge. Get your copy (or one for the reader in your life for the holidays) here!
Welcome to In The Club, a newsletter of resources to keep your book group well-met, well-read, and well-fed.
It's Thanksgiving week, clubbers! For those of you who celebrate, may your plates be full and your gatherings drama free. Since the holidays are officially upon us, I thought I'd switch things up this week and hit you with a gift guide. Read on for a collection of gifty things for your book club fam or any other reader in your life. All of these are $25 and under, so they're budget friendly too.
To the club!!
---
For the well-read, dangerous creatures of book club: this vintage silver spoon bookmark. $12.00.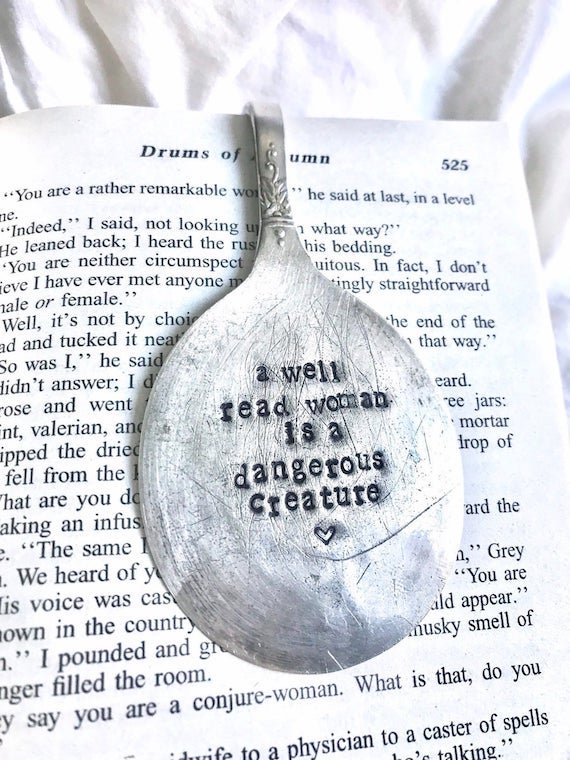 These book club girl gang enamel pins are so cute! $11.73.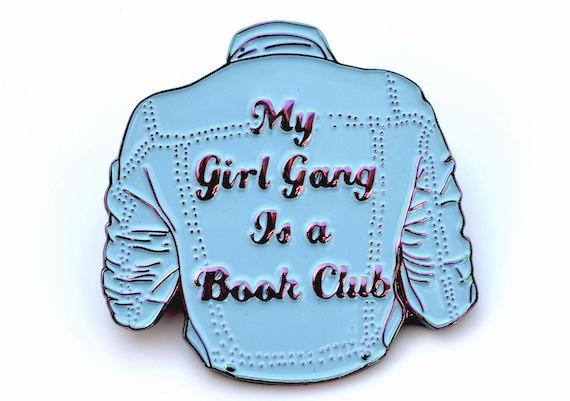 This set of book lovers coaster set would look great at a club meeting, just saying. $20.00.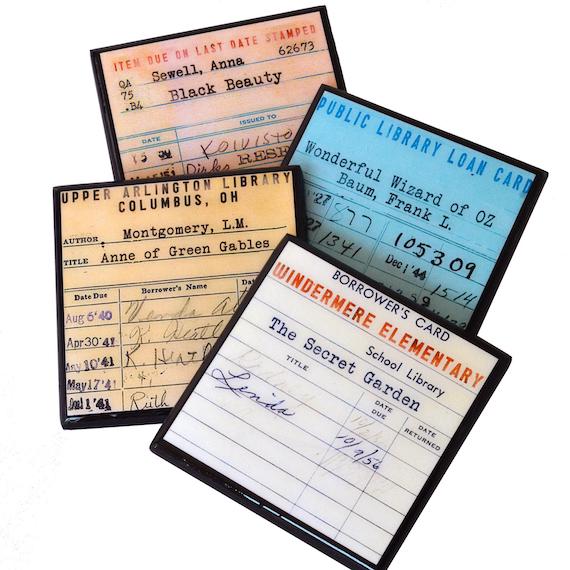 Give the gift of cozy with these fun bookish socks bearing what is basically the book lover's mantra. $10.36.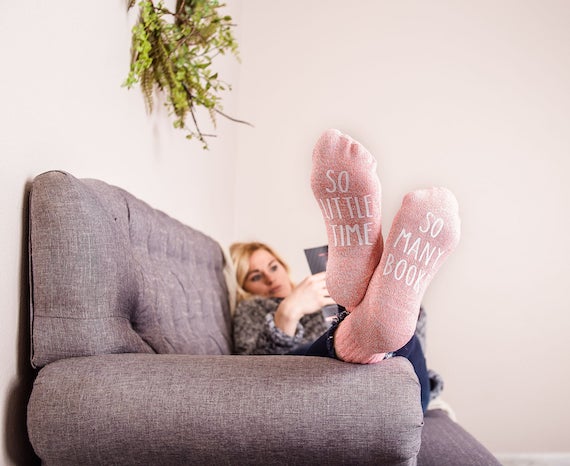 This "between the pages of a book is a lovely place to be" print is fantastic on its own, or pair it with a cute little plant. $12.00.
Bring a little bling to the club with a book club charm bracelet. $18.00.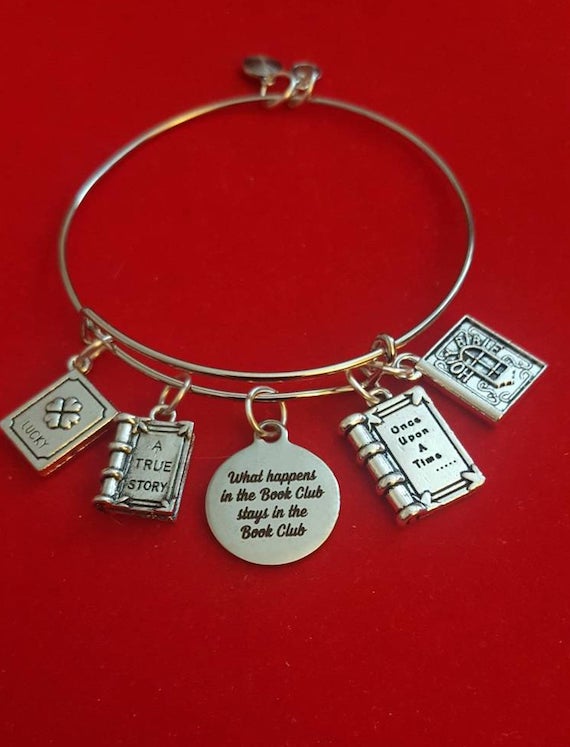 This "just one more chapter" keychain is a sweet little treat. $16.95.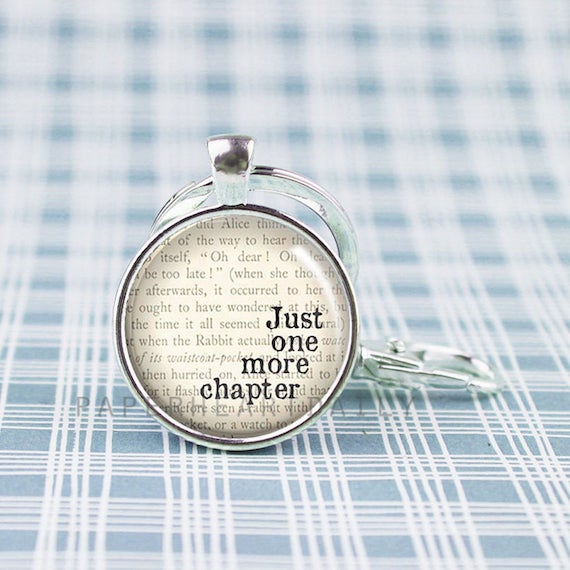 Because wine is occasionally a part of wine club (insert devious smile here), these book lover wine charms are a pretty touch. $16.95.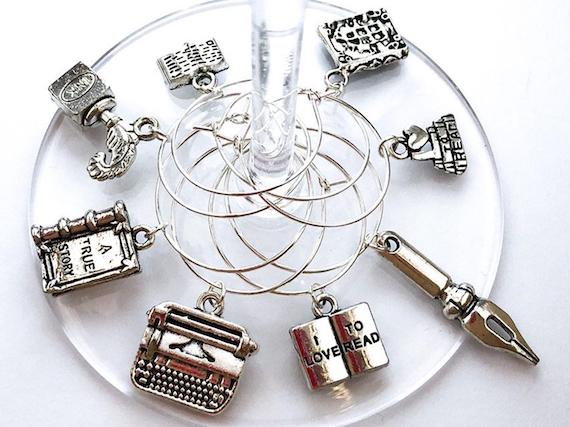 This Teacup & Books print for clubbers who enjoy a cuppa. $24.50.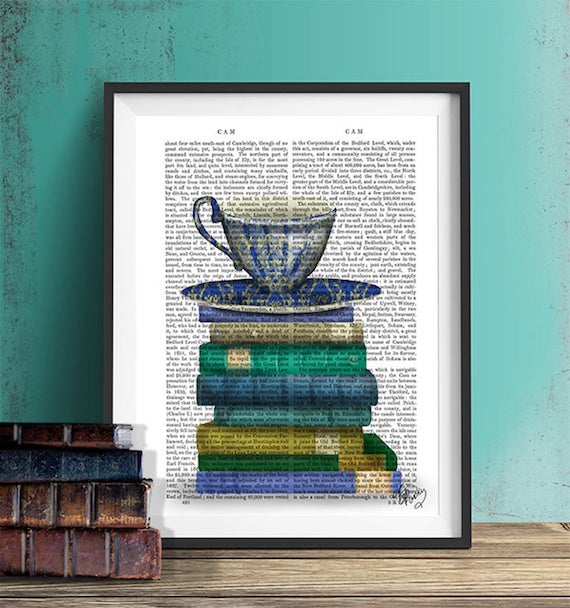 What happens at book club stays at book book club! Gift this charming mug as a reminder. $13.60.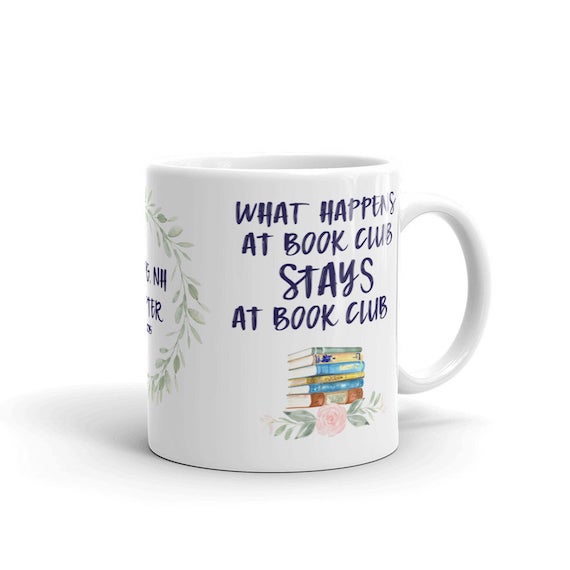 Suggestion Section
All about Bookclubz, an app that seeks to make book club life a smoother one.
Good Morning America's next book club pick is Tomi Adeyemi's Children of Virtue and Vengeance.
I've heard a lot of reasons/excuses for not reading the book club book, but this is a first: a Brooklyn mom was too busy sexting to read the book.
---
Thanks for hanging with me today! Shoot me an email at vanessa@riotnewmedia.com with your burning book club questions or find me on Twitter and the gram @buenosdiazsd. Sign up for the Audiobooks newsletter, get it on the Read Harder podcast, and watch me booktube every Friday too.
Stay bad & bookish, my friends.
Vanessa
More Resources:
– Our Book Group In A Box guide
– List your group on the Book Group Resources page