Sponsored by Workman Publishing.
In 2018, Alexandria Ocasio-Cortez became the youngest woman ever to be elected to Congress. Her commitment to speaking truth to power and her ability to shape the national conversation have made her one of the most fascinating political figures of our times. The new book AOC: Fighter, Phenom, Changemaker recounts how a 28-year-old Latinx democratic socialist and bartender from the Bronx ousted a ten-term Congressman against all odds and the remarkable life story that got her there. AOC is a celebration of the congresswoman, examining who she is, what she stands for, and the movement that she's building.
Hello and happy early Thanksgiving, nonfiction readers! As I am writing this newsletter, the first significant winter storm of the season is barreling down on Minnesota. Early forecasts show six inches of snow and lots of wind, which sounds just great! I'm kidding, it does not!
Given the holiday, it's a very quiet week for new books – I've only got three that I want to highlight for you this week. Let's check them out!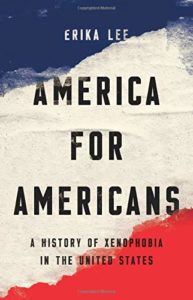 America for Americans: A History of Xenophobia in the United States by Erika Lee – In this book, award-winning historian Erica Lee gives a new perspective on our current immigration debates by exploring how "irrational fear, hatred, and hostility towards immigrants" has been embedded in our country since the beginning. The book explores how xenophobia works, why it continues, and why it's a threat to our country.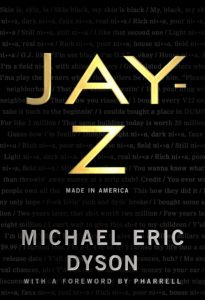 JAY-Z: Made in America by Michael Eric Dyson – For the last decade, Michael Eric Dyson has taught JAY-Z's lyrics as poetry, thought the rapper and artist doesn't get the same recognition as other iconic American writers. In this book, Dyson explores the themes of JAY-Z's career, his use of politics in his lyrics, and "his role in making this nation what it is today."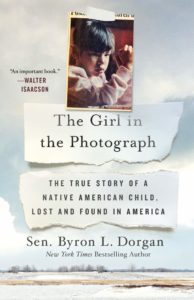 The Girl in the Photograph: The True Story of a Native American Child, Lost and Found in America by Byron L. Dorgan – Using the story of Tamara, a five-year-old Native American girl who was abused while in foster care, this book offers a larger exploration around the "plight of children living on reservations – and offers hope for the future." Byron Dorgan, a former U.S. Senator for North Dakota, has been an advocate in bringing the voices of Native American youth to policy discussions, and so offers much of that perspective in this book.
Have a wonderful and safe holiday weekend, my friends! You can find me on Twitter and Instagram @kimthedork and co-hosting the For Real podcast here at Book Riot. This week, Alice and I offered some holiday gift suggestions, including a bunch of books to read if you need something happy and uplifting this holiday season. Happy reading! – Kim