Sponsored by In The Hall with the Knife by Diana Peterfreund.
At Blackbrook Academy everyone has a motive . . . for murder. When a storm strikes at Blackbrook Academy, an elite prep school nestled in the woods of Maine, a motley crew of students—Beth "Peacock" Picach, Orchid McKee, Vaughn Green, Sam "Mustard" Maestor, Finn Plum, and Scarlet Mistry—are left stranded on campus with their headmaster. Hours later, his body is found in the conservatory and it's clear his death was no accident. With this group of students, everyone is hiding something and nothing is as it seems. Fans of the CLUE board game and cult classic film will delight in Diana Peterfreund's modern reimagining of the brand and its characters. CLUE and all related characters are trademarks of Hasbro and are used with permission. ©2019 Hasbro. All Rights Reserved. Licensed by Hasbro.
Hi mystery fans! Got you some interesting things to click, Kindle deals, and some of my recent reading. And I want to know what your favorite crime reads have been this year so I can round them up and share! You can tell me here. Don't worry it's just two questions–short and quick.
From Book Riot And Around The Internet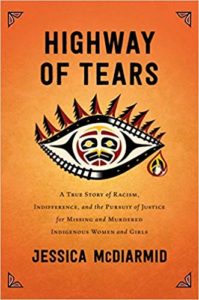 Rincey and Katie talk mystery awards and crime nonfiction in the latest Read or Dead.
4 Genderbent Sherlock Holmes Novels for the 21st Century
QUIZ: How Many Teen Detectives Can You Name?
One Of 2019's Best Crime Novels & More Must-Read Mystery & Thrillers
Four Women Who Forever Changed the Gilded Age Mystery Genre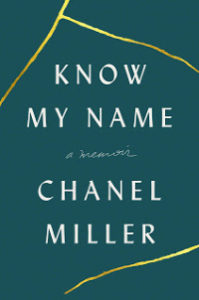 Chanel Miller Reads Powerful Poem About Sexual Assault Survivors at Glamour Women of the Year Awards
Tana French Is Our Best Living Mystery Writer
Did your first round picks make it to the second round? Vote in the semi-finals Goodreads Choice Awards.
Adaptations And News
Samantha Downing's next novel title and cover made me laugh.
If you haven't watched 'You' yet, you better get on it because season 2 is coming soon
With "revenge porn" popping up more and more in crime novels here's Kamala Harris explaining why it should be termed "cyber exploitation" instead.
SCOOB! Trailer Shows The Origins Of Scooby-Doo And Mystery Inc.
Brad Meltzer gets kids to care about history in PBS's 'Xavier Riddle and the Secret Museum'
Kindle Deals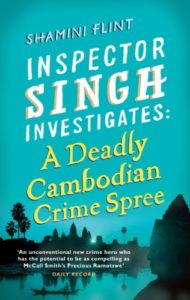 Two books in Inspector Singh Investigates series are on sale! A Curious Indian Cadaver and A Deadly Cambodian Crime Spree are each $3.99!
The Sweetness at the Bottom of the Pie by Alan Bradley is $1.99 if you're looking to start a long running delightful British mystery series.
And Paula Hawkins' last thriller Into the Water is $4.99 (Definitely had TWs but I don't remember them, sorry.)
A Bit Of My Week In Reading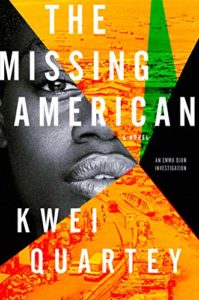 Started reading: The Missing American by Kwei Quartey, which so far follows a fired cop in Ghana becoming a PI, the people who create email scams asking for money (super interesting to see the other side of it), and a widowed American who has just fallen for one of the scams and traveled to Ghana.
Finished: I listened to and really enjoyed The Secrets We Kept by Lara Prescott, which is a historical fiction that follows various women during the Cold War who were secretaries and spies. (TW groping/ attempted rape, on page/ sexual harassment/ past suicide mention, no detail) And I read Front Desk by Kelly Yang about a girl working with her parents at a motel and this is an all time favorite book for me.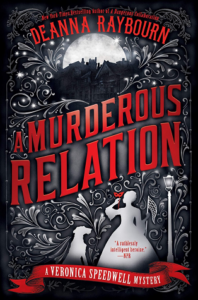 Super excited galley scores: I got the next books in two of my favorite historical mysteries series! A Murderous Relation (Veronica Speedwell, #5) by Deanna Raybourn and Death of an American Beauty (Jane Prescott #3) by Mariah Fredericks.
Browse all the books recommended in Unusual Suspects previous newsletters on this shelf. See 2020 upcoming releases. An Unusual Suspects Pinterest board. Get Tailored Book Recommendations!
Until next time, keep investigating! In the meantime, come talk books with me on Twitter, Instagram, and Litsy–you can find me under Jamie Canavés.
If a mystery fan forwarded this newsletter to you and you'd like your very own you can sign up here.