Sponsored by Dreamscape Media.
Jeremy Thorn and his wife, Katherine, have just welcomed the newest member of their family to the world: their son Damien. But as the boy grows, so does the terror surrounding him. Fatal accidents, suicides, and unexplained violence seem to follow the Thorns wherever they go—but why? And how can Damien have anything to do with the carnage and bloodshed? He is only a child. But Damien is like no child on Earth. He bears the mark of the beast. And his time is at hand.
'Tis the season for overeating! Particularly when stress-eating because you're trying not to say what you're thinking in front of your family members. (I mean, who among us has not answered the question "When are YOU gonna get married?" with a table flip and a shriek of, "I'M MARRIED TO THE STRUGGLE, AUNT VICKI!" No? It's a regional thing? It's just me? Moving right along.)
In the spirit of upcoming Thanksgiving, this newsletter focuses on familial hauntings. I'm defining both terms pretty vaguely because as we all know, family takes all forms, and, well, so do hauntings.
Granted, not all ghost appearances from family members are scary. This email is Book Riot's weekly newsletter of the latest and greatest in horror, though… sooo… all of these selections should scare you. I'm Mary Kay, and I'll be your Virgil through this ring of hell, family hauntings.
Ear worm: "Elevators" by Outkast… me and you, your mama and your cousin, too, rollin' down the strip on Vogues, comin' up, slammin' Cadillac doors…
Fresh Hells (FKA New Releases)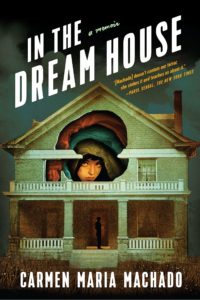 In the Dream House by Carmen Maria Machado
If you're unfamiliar with new master of horror, Carmen Maria Machado, well, this memoir of an abusive lesbian relationship is a good place to get to know her. She tells the story through literary tropes that give the story a surreal and haunting slant. If you've read her book Her Body and Other Parties, though, you're unlikely to forget her writing… and this book is no exception.
Crypt-Keepers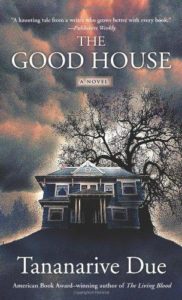 The Good House by Tananarive Due
The Toussaint family's house in Sacajawea, Washington, is known as "The Good House" for all the good work of Marie Toussaint, the protagonist's grandmother. But when Angela returns to the house after her son's death there… she's not sure if she's being haunted or if the terrifying entity that Marie battles in the novel's opening pages is still there. Or, did Marie herself curse the whole place?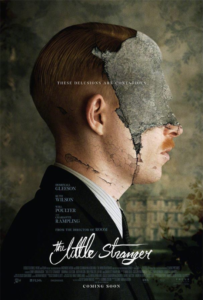 The Little Stranger by Sarah Waters
If you're a sucker for the Gothic, like I am, you're going to love this novel. In rural, post-war England, Dr. Faraday is called to the decadent Hundreds Hall mansion near where he grew up, and where the ghosts inside are much more familiar than he anticipated.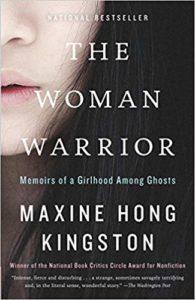 "No Name Woman" by Maxine Hong Kingston, in her collection of essays Woman Warrior: Memoirs of a Girlhood Among Ghosts.
This is certainly one of the most unsettling stories of familial hauntings that I've ever read–I've taught it multiple times, and its last lines never fail to give me full body chills. The essay begins with the narrator's mother telling a boogeyman coming-of-age story. Her aunt, whom the family has chosen to forget because she got pregnant out of the institution of marriage, drowned herself and her newborn in the family's Chinese village. The narrator, a Chinese-American girl in California in the 1960s, unpacks the brief horror story in new contexts… but she is certain that her aunt, the Drowned Ghost, haunts them all. It's terrifying and important, and you have to read it right away.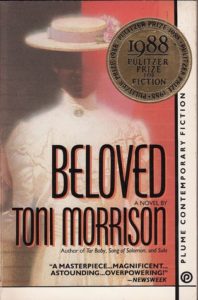 Beloved by Toni Morrison
I know I pitch this novel every chance I get, but there's a reason that this book won the Pulitzer–it. is. everything. I mean, in theory, the ghost of your little girl haunting you, or even coming back to life, should be a happy story. Right…? You HAVE to read this one. You HAVE TO. And feel free to email me and thank me when it changes your life forever.
News:
Dun dah dah dun! The brand new cover of the new master of horror Grady Hendricks' forthcoming book, The Southern Book Club's Guide to Slaying Vampires is here!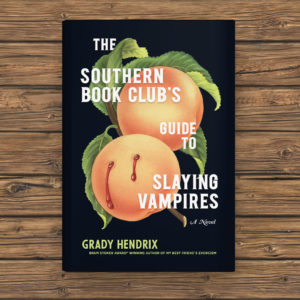 Here's an exclusive excerpt from the book, too, because that's what we're really thirsty for….
---
An intolerably hot wind screamed off the harbor and filled the air with the hiss of bamboo leaves. The air felt heavy and thick and Patricia wondered if it might be making everyone restless. The live oaks whipped their branches in circles overhead. The lone streetlight at the end of the driveway cast a slender silver cone that made the night around it blacker, and Patricia felt exposed.
[S]he ran for the front door and slammed it behind her, pushing it hard against the wind, and shot the deadbolt home…
The wind rattled the kitchen windows and she didn't want to be alone downstairs anymore.
She went up and knocked gently on Korey's door while pushing it open. The lights were out and the room was dark, which confused Patricia. Why on earth was Korey asleep so early? The hall light spilled across Korey's bed. It was empty.
"Korey?" Patricia said into the darkness.
"Mom," Korey said from the shadows by her closet, her voice low and even. "There's a man on the roof."
Cold water flooded Patricia's veins. She stepped out of the hall light and into Korey's bedroom, standing to one side of the door.
"Where?" she whispered.
---
For fans of The Haunting of Hill House, director Mike Flanagan's giving us a little new information through iHorror about the second season, The Haunting of Bly Manor….
Looking to take your family out of its own haunted mansion? Here's a list of the 11 most-haunted hotels, including the one that inspired Stephen King to write The Shining.
Spiritualism came about largely from mothers trying to contact their sons who were lost in the Great War, but before that, Victorian ghosts were shy… so spiritualists gave them megaphones.
This might be more "fantasy" than horror, but when we're talking about dragons and mad kings and razing of land and people for the hell of it… well, there's a fine line. George RR Martin says he won't write HBO's Targaryen prequel until he's finished The Winds of Winter. 
Check out this post on how to build a haunted house. Yikes.
Want to know how much America's first banned book ticked off the Plymouth Puritans? It's Thanksgiving: you're welcome.
And for more haunted house stories, read this Book Riot post!
Y'all come on and follow me through more circles of hell on IG @marykaymcbrayer and TW @mkmcbrayer, and definitely, absolutely, please send me any horror news that I may have missed. Until next week…
Your Virgil,
Mary Kay