Sponsored by Book Riot's $50 gift card to the indie bookstore of your choice giveaway! Enter here.
We're giving away a $50 gift card to one reader's independent bookstore of choice! To enter, click here and sign up for our Read This Book newsletter.
Welcome to In The Club, a newsletter of resources to keep your book group well-met, well-read, and well-fed. This week is all kinds of hectic because my cousin/BFF is getting married! I've got dress fittings, speech writing, and errands to run in addition to work and, I dunno, sleep? It's going to be one for the books!
With all of that in mind, this week we're talking marriage. To the club!!
---
Nibbles & Sips: For Better, For Worse, In Good Times and in Bad
I went back and forth with myself as to what libations and foodstuffs might pair well with this week's book recs. I decided to go with a sweet and sour menu as a parallel to the ups and downs—the sweet and the sour, one might say—of the relationships explored.
Try these Japanese-style sweet and sour meatballs: sesame oil, ginger, soy sauce, and mirin combine to make a perfect, punchy bite. Pair with a simple rice dish- some fluffy jasmine rice would be lovely here.
For drinks, DIY some sweet and sour mix to make any number of delicious cocktails, like this apricot sour. For a non-alcoholic option, I love a flavored lemonade. Try this ginger version that's both sweet and delightfully tart.
Marriage: It's Complicated
These titles explore the darker, more complicated parts of marriage, questioning the limits of loyalty when people are thrown into extraordinary circumstances. Discuss the whole idea of till-death-do-us-part and what you're supposed to do when your world is rocked in ways you never saw coming. Also, talk about the idea of the "perfect" couple. Is there such a thing? Talk about secrets in a marriage: is total honesty the key to a happy marriage, or is some level of secrecy not only good but essential for that union?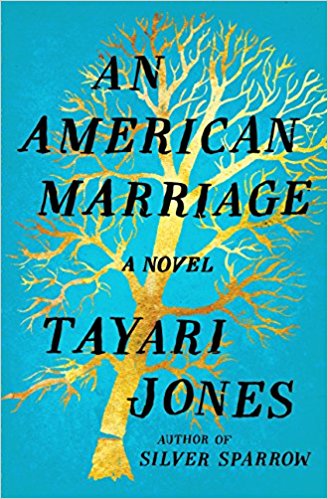 An American Marriage by Tayari Jones – Celestial and Roy are newlyweds in the American South whose lives are torn apart when Roy is convicted and imprisoned for a rape he didn't commit. This gut-wrenching exploration of love, loyalty, race, and Black masculinity does that thing that I love and kind of hate: one minute you're completely in one character's corner, then POW! You get another perspective and everything you think you know and feel is flipped on its head. I know this phrase is thrown around a lot, but this gave me all the feels: your heart can't help but break as you watch the slow demise of a love that was once so promising.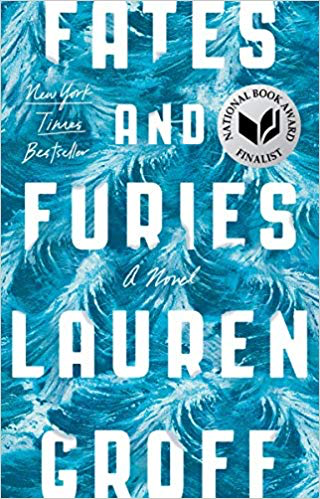 Fates and Furies by Lauren Groff – The first half of the book focuses primarily on Lotto, half of the glamorous "it" couple that is Lotto and Mathilde. You think you know exactly what everything is and how their relationship works, then the second half of the book yanks the wool off your eyes and yells, "SYKE!" You may read that description and assume that the reveals of the perspective switch will be obvious, but they're not. Lauren Groff goes to some deep, dark, and surprising places, asking readers to examine the motivations behind the secrets we keep. I honestly didn't love the book until I got to that flip, then finally understood its brilliance and why the book made such a splash. Lauren Groff's beautiful way with words doesn't hurt either.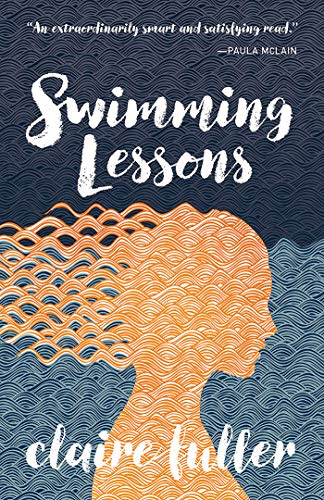 Swimming Lessons by Claire Fuller – Gil Coleman is jarred when thinks he sees his wife Ingrid from a bookshop window; she disappeared decades prior and is believed by most to have drowned. Gil's daughter Flora has always believed that Ingrid is still alive, so she comes home to care for her father and hopefully prove she's right. The story is told both in present day and in flashbacks to the early days of Ingrid and Gil's relationship, the flashbacks coming in the form of letters Ingrid wrote to Gil that reveal the truth about their marriage. She never gave the letters to her husband though; she hid each of them in the pages of his many books. Were they happy? Why did she leave? Was she killed? Has she been alive all this time?
Suggestion Section
Epic Reads suggests this batch of YA book club books and it's a great list! I cosign almost every one of these books (I haven't read the others yet) from authors like Angie Thomas, Samira Ahmed, Elizabeth Acevedo, and Natasha Diaz.
Austin-based subscription kids' book club Literati has secured $12 (deep breath) million dollars in funding. TWELVE. MILL-EE-ON. Whew!
This roundup of November celeb book club picks includes Reese because duh, but also Andrew Luck, Kirsten Dunst, Jenn Bush Hager, and Sarah Jessica Parker.
I love this new endeavor from Riverhead Books; Sip & Stitch is "a new spin on the classic 'book club'" that pairs active discussion with active hands.
---
Thanks for hanging with me today! Shoot me an email at vanessa@riotnewmedia.com with your burning book club questions or find me on Twitter and the gram @buenosdiazsd. Sign up for the Audiobooks newsletter, get it on the Read Harder podcast, and watch me booktube every Friday too.
Stay bad & bookish, my friends.
Vanessa
---
More Resources:
– Our Book Group In A Box guide
– List your group on the Book Group Resources page