Sponsored by Suffragette: The Battle for Equality by David Roberts, out now from Walker Books US
Imprisonment, hunger strikes, suffrajitsu — the decades-long fight for women's right to vote was at times a ferocious one. David Roberts gives these important, socially transformative times their due in a colorfully illustrated history that includes many of the important faces of the movement in portraiture and scenes. Suffragette: The Battle for Equality follows the trajectory of the movement in the U.K. and visits some key figures and moments in the U.S. as it presents the stories of Millicent Garrett Fawcett, Emmeline Pankhurst, Ida B. Wells, Susan B. Anthony, and many more heroic women and men — making it a perfect gift for young readers of today.
Hello and welcome to November, dear nonfiction readers! I had a feeling that this week was a big one in publishing, but then Book Riot's velocireader Liberty Hardy confirmed it on Twitter, saying, "Tomorrow is the biggest new release day of the fall, if not the year." Exciting!
On the nonfiction side, I could have continued well beyond the 15 books I'm including in the newsletter this week… but that felt like it would just get to be too much. I'm featuring three books that feel like they've gotten a lot of buzz, then 12 more worth looking at for your TBR. Let's get going!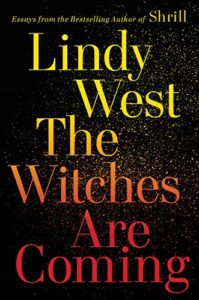 The Witches Are Coming by Lindy West – Do I need to say more than that there's a new Lindy West book coming out? Fine, I will. In this book, West unpacks the idea of a witch hunt in the age of the #MeToo movement and the "outright bullsh*t that has allowed white male mediocrity to maintain a death grip on American culture and politics." I'm 100 percent in for everything about that.
Further Reading: This is a bit older, but West's 2017 piece about going to the Goop festival is a great read.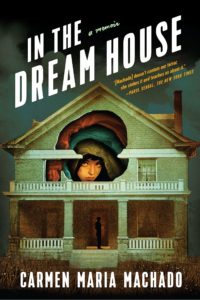 In the Dream House: A Memoir by Carmen Maria Machado – It feels like readers in my circle have been excited about this book since it was announced last year. In it, Carmen Maria Machado offers an "engrossing and wildly innovative account of a relationship gone bad" and takes a deeper look at psychological abuse and abuse in queer relationships. The book uses familiar narrative tropes to unpack events of Machado's relationship with "a charismatic but volatile woman."
Further Reading: There are a lot of good reviews of this one, but I thought this piece in WIRED was interesting because it's not the kind of book I would have expected to get a rave in that magazine.
Mighty Justice: My Life in Civil Rights by Dovey Johnson Roundtree and Katie McCabe – Dovey Johnson Roundtree was on the front lines of the Civil Rights movement in multiple areas. In her lifetime, she won a key bus desegregation case that helped dismantle "separate but equal," then led a group of women who became ordained in the AME Church. This memoir highlights her achievements and "speaks movingly and urgently to our racially troubled times." This book was originally published in 2009 and is being reissued after Roundtree passed away last year at the age of 104.
Further Reading: All of Rountree's 2018 obituaries give a flavor of her life, but I appreciated this piece in Politico by Katie McCabe, co-author of Mighty Justice.
And finally, 12 more books to consider for your fall reading pleasure. I want to give a special shout to books by Susannah Cahalan, Erica Armstrong Dunbar, and Matthew Goodman, who are three writers that I've previously enjoyed a lot.
Whew, that seems like more than enough for this week! You can find me on Twitter and Instagram @kimthedork and co-hosting the For Real podcast here at Book Riot. Happy reading! – Kim