Sponsored by Book Riot's $50 gift card to the indie bookstore of your choice giveaway! Enter here.
We're giving away a $50 gift card to one reader's independent bookstore of choice! To enter, click here and sign up for our Read This Book newsletter.
Y'all, it has been a week. And there's still some left to go. I just want to curl up and read until Doomsday.
Over on Book Riot
Courtney had the chance to see Casey McQuiston and Jasmine Guillory at the Texas Book Festival last month. What did they talk about?
Do you have a favorite audiobook narrator? Tirzah really likes Emily Woo Zeller, who among other great books, narrated The Bride Test. 
Do you get your ebooks through the library? You might have heard that some of those books are going to be harder to get now. Kelly broke down the new ebook embargo that's happening with MacMillan and its imprints (who publish, among others, Nora Roberts' newest series).
Deals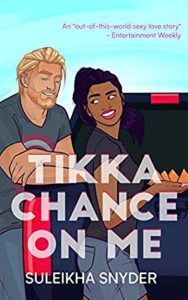 Have you read Suleikha Snyder's Tikka Chance on Me? Well, I've got news for you: you can make up for missing out on what one author called a masterclass in novella writing by getting your own copy, which now comes with a shiny new cover! (Look at it. Just…stare, for a moment.) If you are familiar with the book, you might know that Suleikha was inspired in-part by a photo shoot featuring a particular bearded Avenger, and if you know the shoot, you'll recognize the t-shirt the male protagonist, Trucker, is wearing. Right now, it's only available digitally…but that's okay, because it's also 99 cents!
New Books!
Happy book release week to Lyssa Kay Adams and The Bromance Book Club! Since we talked about that one last week, I'm excited to discuss some other new and recent releases.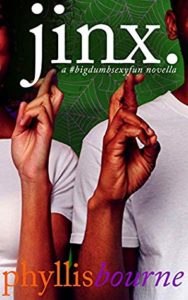 Jinx
Phyllis Bourne
Y'all. Trisha (fellow Rioter and my When in Romance cohost, for those of you who don't listen) has been talking about Phyllis Bourne for literal years, and it has taken me far too long to pick up one of her books. This one is the second in the series, and while there are some event spoilers for the first, it's perfectly easy to pick up as a standalone. And I gotta tell you:
She. Is. Funny. AF.
Ned is completely head over heels for his next door neighbor, who runs the paint and sip business next to his sports bar and—just like he does—lives in the apartment above it. She's beautiful, sincere, and smart. And he's been afraid to make a move. Waverly is similarly afraid, although her desire for Ned is just as strong as his own. But she has a problem: she's a jinx. Every boyfriend she's had since a certain incident involving a curse and some historic witch trials has had terrible things befall them after intimacy with her. One guy even moved to Timbuktu to get away from her. She likes Ned a lot, and doesn't want anything like that to happen to him. But once they get on the same page, Ned—who never did anything if it wasn't easy—is willing to risk it.
I'm not lying. Some kind of way Phyllis Bourne has taken this rather frightening premise and made it into a romantic comedy. It's really adorable and now I'm really annoyed with myself for the whole having to read all of her backlist thing.
Thanks, Trisha.
There are a bunch of other new books I can't wait to get my hands on either: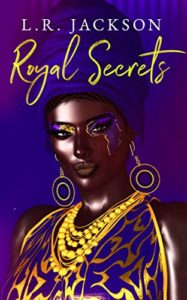 Royal Secrets by LR Jackson
Prose Before Bros by Cathy Yardley (I think I mentioned this one last week but that title)
The Art of Possession by Cari Z
Get a Life, Chloe Brown by Talia Hibbert (it's finally here!)
We Met in December by Rosie Curtis (I still haven't confirmed that this is true romance but I'll risk it because CUTE)
Counter Culture by JL Merrow
Dirty Letters by Vi Keeland and Penelope Ward (I'll admit I started this one and got distracted, but I still want to know how it ends!)
What are you reading this weekend?
As usual, catch me on Twitter @jessisreading or Instagram @jess_is_reading, or send me an email at jessica@riotnewmedia.com if you've got feedback, bookrecs, or just want to say hi!