Sponsored by Saga Press.
The water-breathing descendants of African slave women tossed overboard have built their own underwater society—and must reclaim the memories of their past to shape their future in this brilliantly imaginative novella inspired by the Hugo Award–nominated song "The Deep" from Daveed Diggs's rap group clipping.
Día de Muertos has just passed–pardon the pun–and in observance of this Mexican tradition of celebrating one's ancestors, this week's newsletter is full of Latinx authors of horror.
Note: I'm not just including authors who are Mexican, but Latinx as a whole. And if you're wondering what that means, you don't have to ask. I really appreciate David Bowles' Twitter thread, here, that spells out the terminology for those of us who want to be sensitive but don't want to be insensitive in the asking!
Another note: Día de Muertos is not a horrific holiday. It's based on the pre-Hispanic "commemoration of deceased loved ones that is practiced by some Latin American indigenous populations," and it is not based on fear, but rather respect. (For more details on Día de Muertos, please read this incredible article about Disney Pixar's Coco and the folkloric responsibility of the movie.)
However, The Fright Stuff, the newsletter that you're reading right now, IS based on fear. We talk about all the fresh hells of the reading experience, from the greatest to the LATEst (see what I did there?), and in a cohesion of these concepts, this week, we're gonna pay homage to our favorite Latinx authors of horror. I'm Mary Kay, and I'll be your Virgil, or in the case of today's afterlife, maybe your alebrije?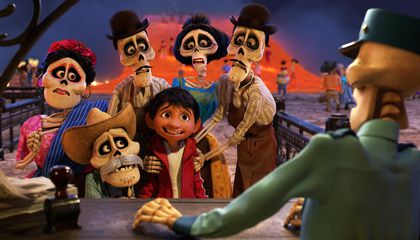 Fresh Hells: (FKA New Releases)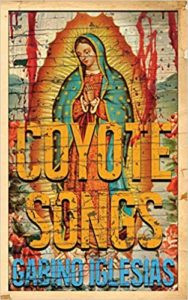 Coyote Songs by Gabino Iglesias
A little boy fishing with his dad in the Rio Grande seems innocuous enough, but even the descriptions of cleaning the prehistoric gar that might be a ghost in the first two pages are so literally visceral that you know it's gonna be some ferocity up ahead. The boy's story melts into that of a vengeful spirit, a woman who offers colonizers' blood to the Mother of Chaos, and a man taking his children across the border toward the Virgin Mary. And if you like this novel, you should get in on his other horror/crime novel, Zero Saints, which features a criminal on the lam AND a Santeria priestess.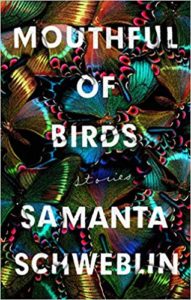 Mouthful of Birds by Samanta Schweblin
This collection of uncanny short horror stories is sure to leave you feeling disturbed–especially the titular piece. But whether she takes us to the gas station field full of abandoned brides or to the apartment of the man whose daughter suddenly appears in very good health after eating her pets, you'll read in abhorrence, eyes wide open on the edge of your seat, to learn not only why but what? And if you like this collection, next you'll want to read her former book Fever Dream and pre-order her forthcoming science fiction horror work, Little Eyes. (By the way, all of these were originally published in Spanish, so if you are a native Spanish speaker, you don't have to wait for the latter one!)
Crypt Keepers: (FKA great reads from the backlist)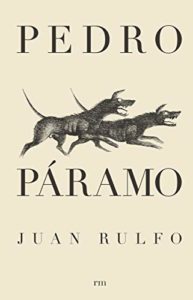 Pedro Paramo by Juan Rulfo
Though this novel is often described as more surreal than horror, I feel like surrealism is DEFINITELY a subgenre of horror, and that's just a clever way to market toward people who "don't like" horror. Anyway, what else would you call it when a man fulfills his mother's dying wish of making a pilgrimage to his father's hometown, only to find it a literal ghost town populated by spectral figures? I think that's horror. Surrealist horror, sure, but still horror. And that's what happens in this novel… it's a classic.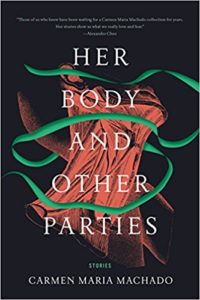 Her Body and Other Parties by Carmen Maria Machado
I couldn't oversell this collection of stories if I wanted to–they're feminist horrors, all. My first favorite, "The Husband Stitch" retells the urban legend of The Girl with the Green Ribbon from the perspective of the one who wears the ribbon. All of the stories are amazing, though, including "Inventory," which lists a woman's sexual encounters before, during, and after the plague that ends humankind. It's a must read for every horror fan.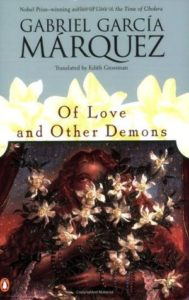 Of Love and Other Demons by Gabriel García Márquez
You may have read his more famous works like 100 Years of Solitude or Love in the Time of Cholera, and you may think, Mary Kay, this is not a horror author. Not so. This novel retells the story of real-life twelve-year-old Saint, Sierva Maria. When she is bitten by a rabid dog, but exhibits no real symptoms, her largely absent father hires every healer–both medical and faith–to try to cure her. When they can't cure her of the disease she potentially does not have, he decides she must be possessed, and he takes her to a convent. Where her exorcist falls in love with her. Oh, it's horror. It's REAL horror. You're gonna love it.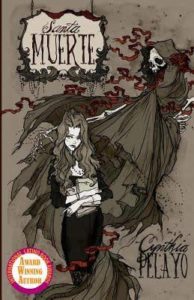 Santa Muerte by Cynthia Pelayo
If you're looking for some YA horror written by a Latinx author, Santa Muerte is the series (two parts in!) that you should get into. Pelayo's main character, Ariana Molina sorts through complicated issues with her FBI agent father, the drug cartel with a vendetta against him, and the black magic cult of Santa Muerte. It's great.
Ear Worm: "La Bruja" by Lila Downs. The ultimate Mexican folk song about witch kidnapping and flying through the night!
News:
Our favorite magazine about horror, FANGORIA, now gives its subscribers access to all its online content.
Have you ever wonder about the origins of the Ouija board? Of course you have.
What about the demogorgon's origins? Want to know about those? Of course you do.
Did you know that Willem Defoe loves horror research freaks like us… and Robert Eggers?
Check out the history (as defined by Merriam-Webster) of these 8 Halloween Words.
Y'all come on and follow me through more circles of hell on IG @marykaymcbrayer and TW @mkmcbrayer , and definitely, absolutely, please send me any horror news that I may have missed. Until next week…
Your Virgil,
Mary Kay