Sponsored by OwlCrate Jr, a subscription box for middle grade readers
OwlCrate Jr is an award-winning subscription book box for kids ages 8-12. They understand that it's sometimes tough to get kids to pick up a book instead of turning on a screen, which is why every box is carefully put together to encourage curiosity, creativity, and imagination. Each one includes a brand new surprise hardcover novel; an exclusive letter from the author; a cool activity, game, or additional book; plus an assortment of fun goodies related to their theme of the month. Subscribe today and save 15% on your first order with code JRRIOT at www.owlcratejr.com
Hi Kid Lit Friends!
One of my favorite parts of Halloween is the day after… when my Instagram and Twitter feeds are filled with photos of all the fantastic costumes and decorations based on children's book heroes! I thought I would share some of the amazingness I saw in my social media feeds, which I think represents the best of the internet.
Ali Standish (middle grade author of The Ethan I Was Before, Bad Bella, August Isle) dressed up as everyone's favorite bear! I just love Winnie-the-Pooh by A.A. Milne!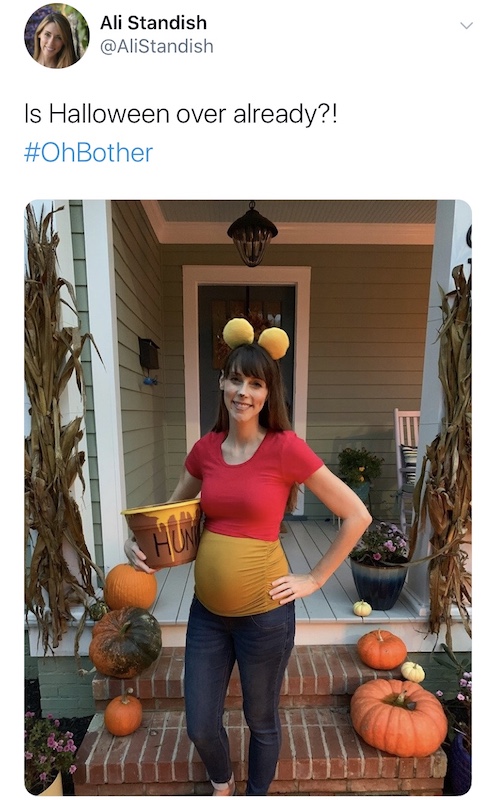 First grade teacher Sara Magnafichi had a dual costume inspired by Jory John's picture books. The front is from The Good Egg and the back is from The Bad Seed. I love it!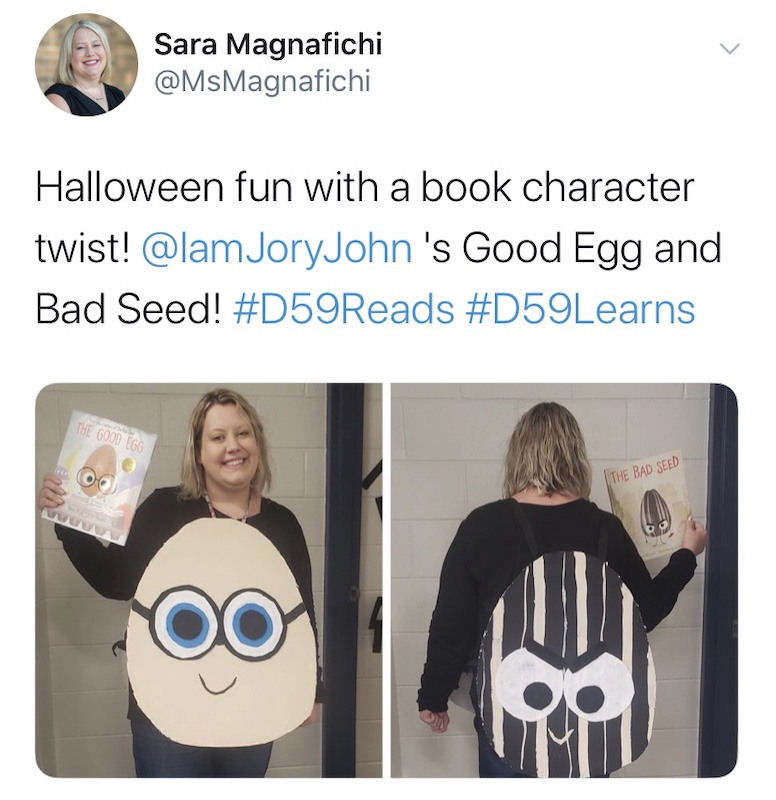 Check out this fantastic costume inspired by Josh Funk's picture book, Lady Pancake & Sir French Toast.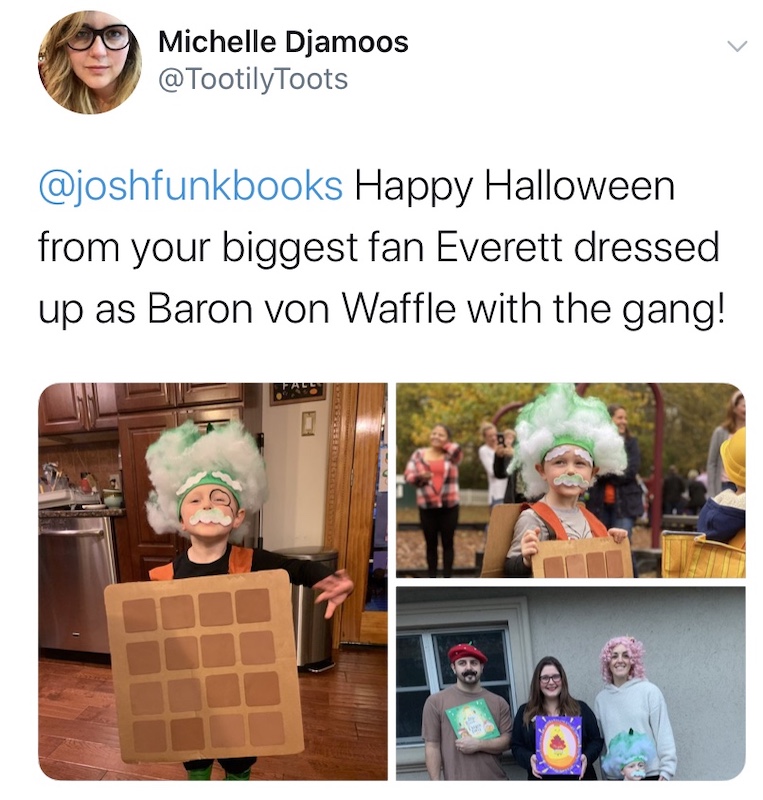 Author and illustrator Kenard Pak posted this fun picture of Jennifer Hsyu… looks like they have a work-in-progress happening! Yay!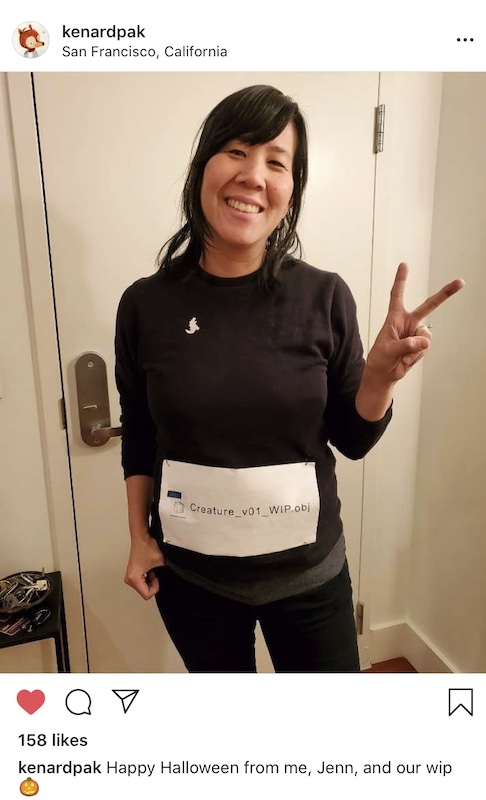 As most of you know, I've had a Little Free Library outside my building for many years now. This photo of a Little Free Library in Lawton, Oklahoma makes me want to dress our library up next Halloween!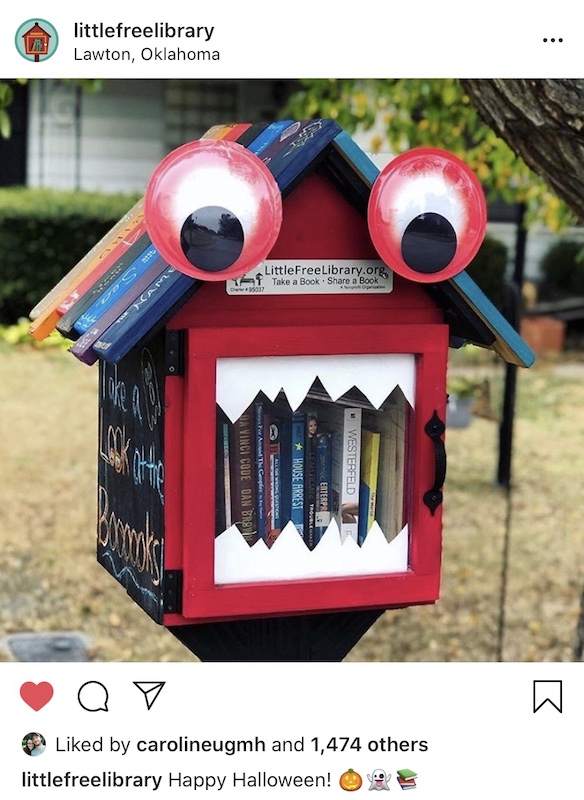 One of my absolute favorite indie bookstores, Little Shop of Stories in Decatur, Georgia, posted a photo of this family decked out in Harry Potter costumes!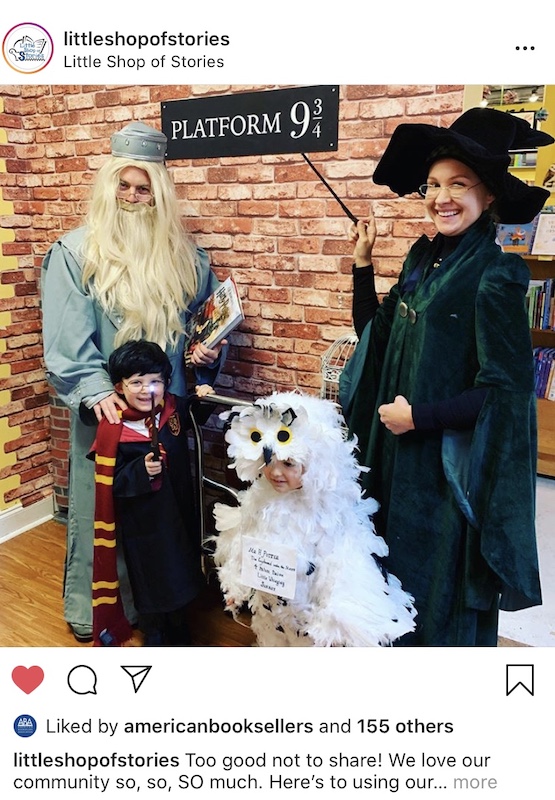 Speaking of Hogwarts, let's not forget one of the most memorable students: Luna Lovegood. One of my favorite author/illustrators, Corinna Luyken (picture book author of My Heart and The Book of Mistakes), posted this on Instagram.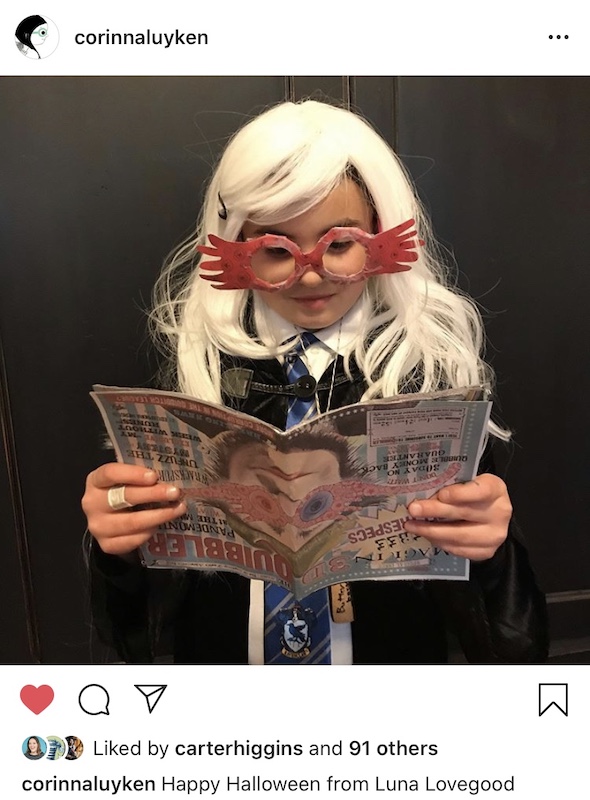 Did you see Meg Medina, Newbery award winning author of Merci Suarez Changes Gears, with her neighbors on Halloween night? Positively spooky!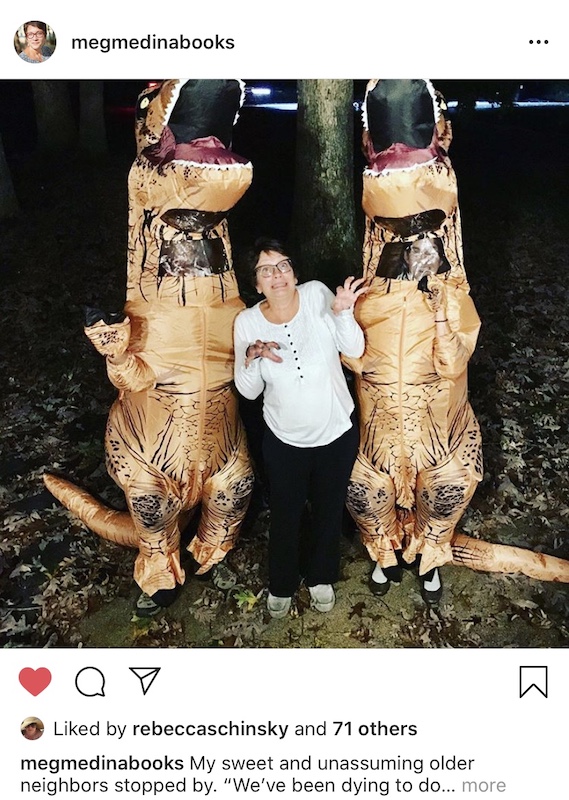 My youngest daughter went trick-or-treating with her friend who had such a clever costume: Origami Yoda folded out of tarps! He is the biggest fan of The Strange Case of Origami Yoda by Tom Angleberger.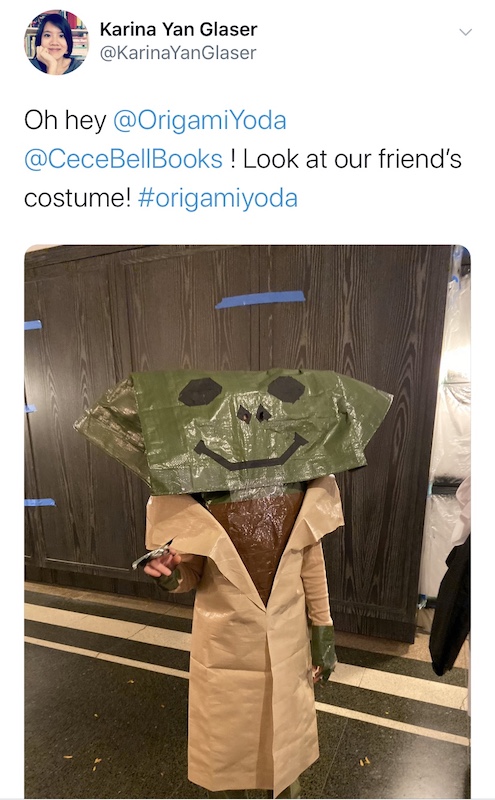 Children's book author Christina Soontornvat (author of the Diary of an Ice Princess series, The Changelings series, and the upcoming A Wish in the Dark) spotted a family decked out in Princess in Black characters! I just love this series written by Shannon Hale and Dean Hale, illustrated by LeUyen Pham!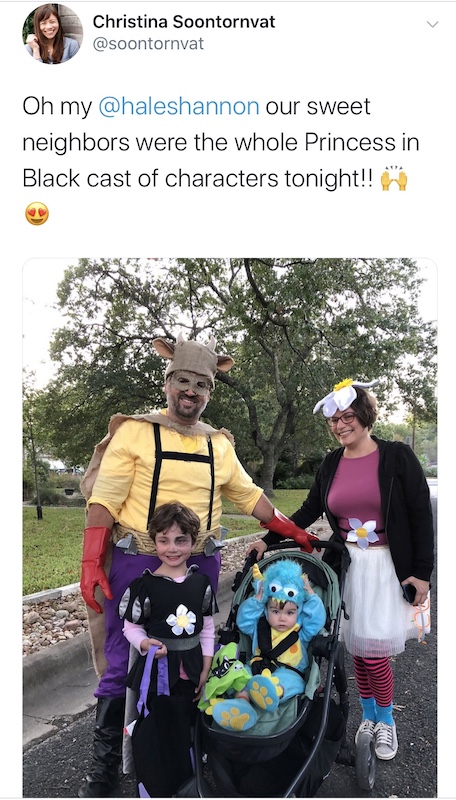 Calling all fans of Roller Girl by Victoria Jamieson! Check out children's author and poet Patricia Toht!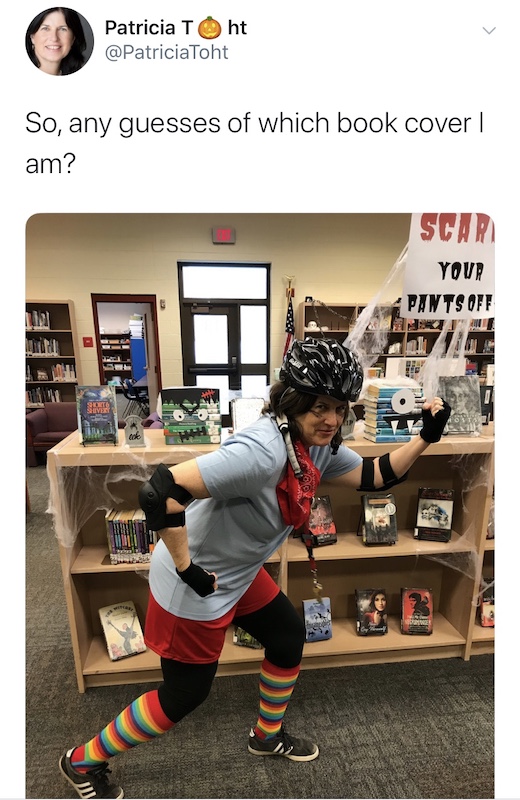 And this adorable kid could totally be Astrid. I mean, isn't this the cutest?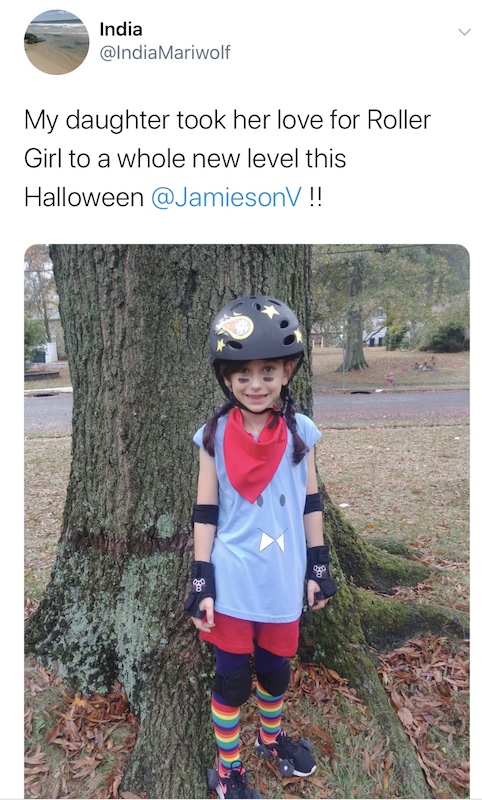 Check out this adorable Mia Tang from Kelly Yang's Front Desk!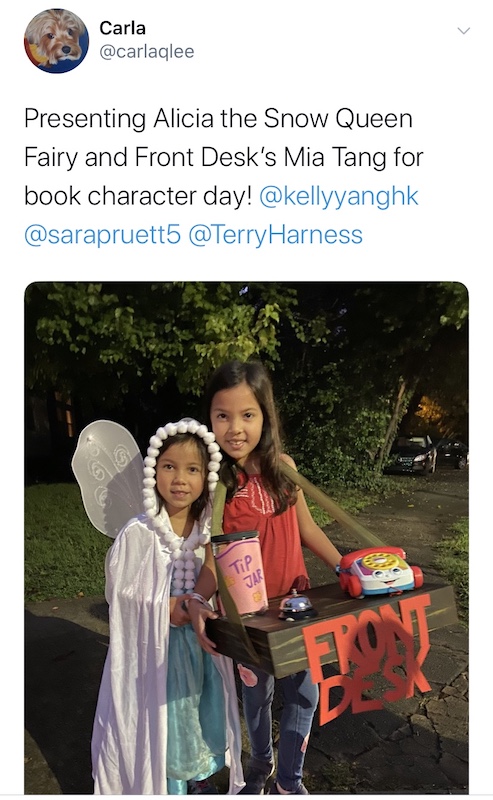 And finally, some literary pumpkins! I spy Crenshaw by Katherine Applegate, The Remarkable Journey of Coyote Sunrise by Dan Gemeinhart, and Amina's Voice by Hena Khan.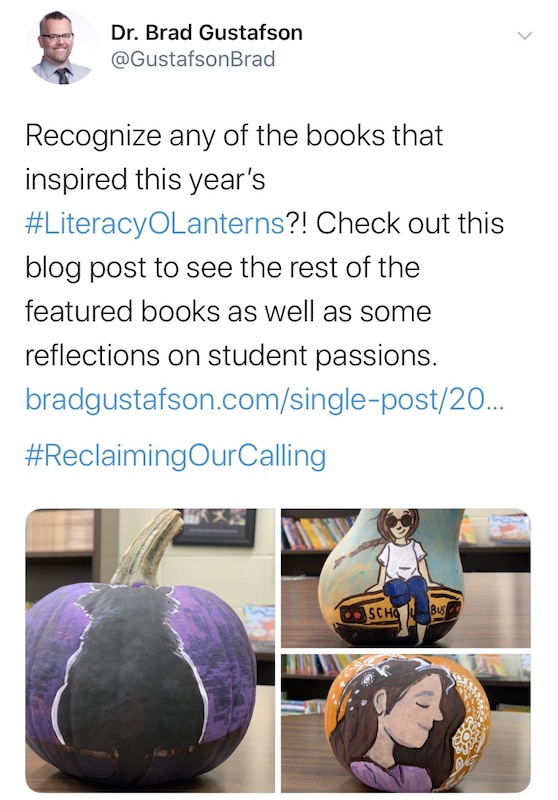 And check out this cuteTotoro pumpkin by the children's department at Vroman's Bookstore in California…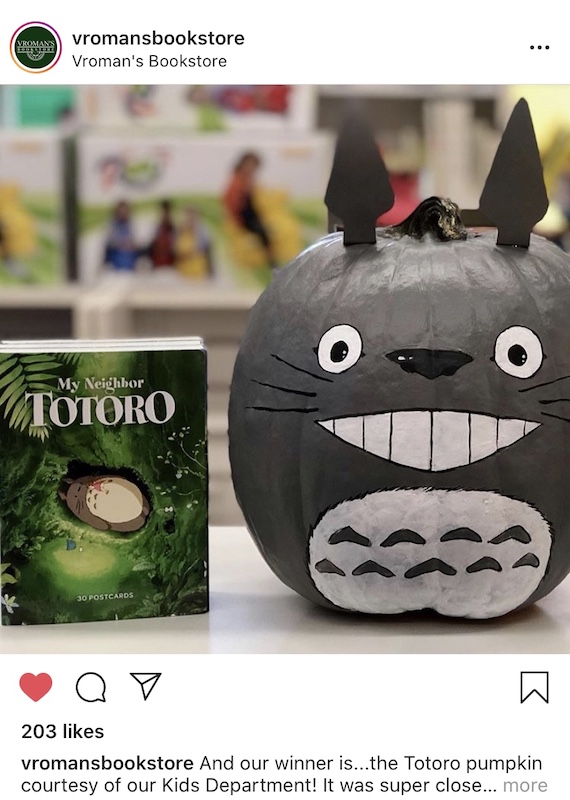 …and teacher-librarian Kirsten LeClerc posted this amazing pumpkin of Paganini, the rascally rabbit from The Vanderbeekers to the Rescue!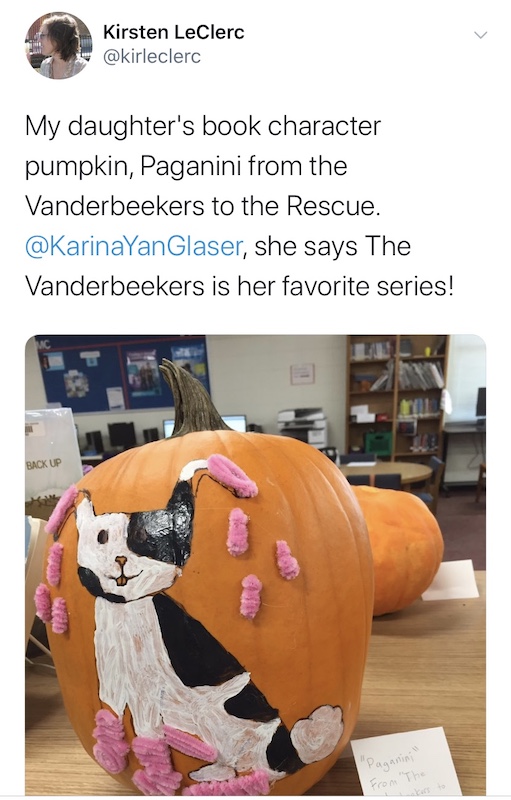 Whew! So many wonderful children's book-inspired Halloween costumes and decorations. It makes me want to start planning next year already!
What are you reading these days? I want to know! Find me on Twitter at @KarinaYanGlaser, on Instagram at @KarinaIsReadingAndWriting, or email me at karina@bookriot.com.
Have you checked out Book Riot's Kidlit These Days podcast yet? I co-host it with my friend, school librarian Matthew Winner. We chat about the intersection of children's books and what's going on in the world today. Give it a listen and let us know what you think!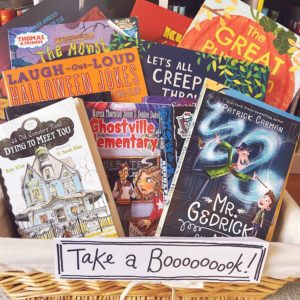 I passed out books instead of candy this year. Yep, I'm that person.
*If this e-mail was forwarded to you, follow this link to subscribe to "The Kids Are All Right" newsletter and other fabulous Book Riot newsletters for your own customized e-mail delivery. Thank you!*