Sponsored by Tor Teen
Kylene Danners's ex-FBI agent father is in prison for murder, and she's hell-bent on getting him out. But trying to investigate is dangerous when dark secrets are everywhere in Jasperville—the kind Ky can't walk away from. When rookie FBI agent Cedric Dawson returns to town to finish an open investigation, he goes undercover at her high school—as her ex. Determined to keep her from interfering, Dawson's plan backfires after Ky gets an anonymous call about missing girls officially labeled as runaways—runaways that didn't really run away at all. Because dead girls can't run. And they don't say a word.
Hi mystery fans! I'm back with all the links for you to click. But first, if you're a fan of procedurals and character studies, Netflix has a new crime show with four different versions: Criminal UK (TW pedophile–so far), Criminal Spain, Criminal France, and Criminal Germany–so many criminals! I've been watching, and enjoying, Spain and UK which are 40-minute episodes that take place entirely in an interrogation room and the hallway/room looking in as the clock is ticking for the police to get a confession. Did they or didn't they?! And now back to the previously scheduled book talk!
From Book Riot And Around The Internet

Win the Best Mystery/Thrillers of the Year So Far!
Contest challenges readers to solve a murder mystery by putting 100 jumbled pages of a vintage crime book in the right order – and only two people have done it correctly since 1934
What's in a Page: What Attica Locke's Heaven, My Home has in common with 'Old Town Road'
10 Essential Literary Thrillers
50+ New Thrillers That Should Be on Your Radar This Year
15 Of The Best Books Like SHARP OBJECTS
News And Adaptations
Andrew Scott to Play 'Talented Mr. Ripley' in Showtime Series
Katrine Engberg Brings Danish Noir to Scout Press
Alyssa Cole tweeted she has an upcoming thriller!
Megan Abbott & Sarah St. Vincent are the recipients of the 2019 Pinckley Prizes for Crime Fiction
Jennifer Morrison to Direct 'One of Us Is Lying' Pilot for Peacock
True Crime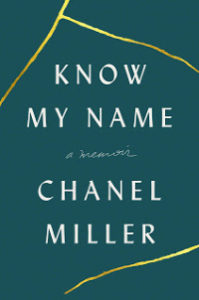 Chanel Miller Says 'Know My Name' As She Reflects On Her Assault By Brock Turner
Here's How to Find the Creepy True-Crime Thing That Happened on Your Birthday
The girl in the box: the mysterious crime that shocked Germany
Has the Mystery of Skyjacker D.B. Cooper Finally Been Solved? A TV Newsman's Obsessive Quest
How Dateline correspondent Keith Morrison became—and stayed—the granddaddy of true crime.
Kindle Deals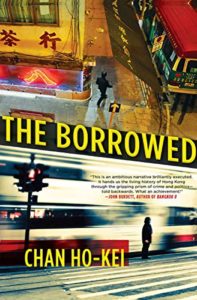 If you're looking for a procedural told backwards that has a great puzzle mystery: The Borrowed by Chan Ho-Kei, Jeremy Tiang (Translator) is $1.99! (Review) (TW rape/ suicide) And if you enjoy it as much as I did, you can look forward to a new translated novel in February 2020: Second Sister.
If you want a genre-bending procedural great for October reading: Lauren Beukes' Broken Monsters is $7.99! (I don't remember TW)
The Liar's Girl by Catherine Ryan Howard is a 2019 Edgar Award nominee and $0.99 so I snagged it real quick!
A Bit Of My Week In Reading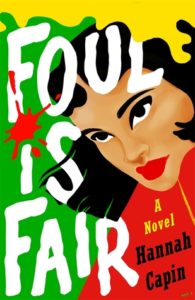 Got my hands on: The second issue of Black Ghost by Monica Gallagher, Alex Segura, George Kambadais, which I'm saving as a treat read. And I got a galley of Foul Is Fair by Hannah Capin which is a "bloody revenge fantasy" novel so all the yes!
Read: Marilou is Everywhere by Sarah Elaine Smith, which is the kind of book that gets labeled "literary mystery" because it's character driven, follows a crime, has a mystery, and is A+ writing. It's one of my favorite books this year, and if you love Lauren Groff and novels like The Life and Death of Sophie Stark I highly recommend it.
Win the Best Mystery/Thrillers of the Year So Far!
Browse all the books recommended in Unusual Suspects previous newsletters on this shelf. And here's an Unusual Suspects Pinterest board.
Until next time, keep investigating! And in the meantime, come talk books with me on Twitter, Instagram, and Litsy–you can find me under Jamie Canavés.
If a mystery fan forwarded this newsletter to you and you'd like your very own you can sign up here.