Sponsored by Baker Publishing Group.
When Mark McDonough was a teen, a catastrophic fire claimed the lives of his mother and younger brother. It also left Mark with burns on over 65 percent of his body. During a long and painful recovery, his faltering faith in God was strengthened by a remarkable near-death experience. Inspired by his tragic experiences, he became a reconstructive surgeon, working to help those who suffer as he has. Now he shares his incredible true story of survival and perseverance to bring hope and healing to those dealing with great physical and emotional pain.
Hello and happy Wednesday, nonfiction nerds! We are in the middle of a September hot streak in Minnesota and it is amazing. This weekend, I sat out on my porch in shorts and a t-shirt! Unheard of! I've also been reading up a storm – I finished She Said by Jodi Kantor and Megan Twohey, an account of breaking the Harvey Weinstein story, and absolutely adored it. 
This week is another good one for new books. I've got three books to highlight, plus five more that could find a spot on your TBR. Onward!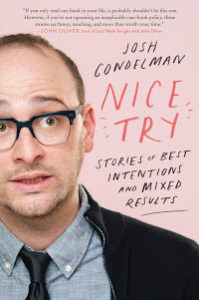 Nice Try: Stories of Best Intentions and Mixed Results by Josh Gondelman – This book is a collection of essays by a comedian who has been described as the "nicest man in comedy." In it, Gondelman "celebrates a life of good intentions – and mixed results." Given how hard the world is right now and what a bummer it is to celebrate comedians who try to excuse mean-ness in their work, I'm all for this book. 
Further Reading: His 2017 essay titled "What if I Bombed at My Own Wedding?" is a highlight of the book you can grab online. It made me laugh out loud. If the paywall is an issue, he also recently published a piece for BuzzFeed called "The 2 Best Times I've Fainted As A Grown Man."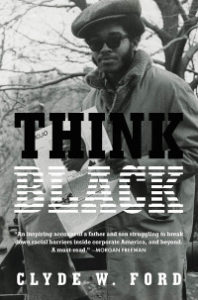 Think Black: A Memoir by Clyde W. Ford – Clyde W. Ford's father, John, was the first black software engineer hired at IBM. Although accomplished, the racism John faced each day had an emotional cost that damaged him and the relationship he had with his son. When Clyde joined IBM two decades later, he discovered the same institutional racism at work and gained a new appreciation of his father's work. 
Background Reading: On his blog, Ford shares the origins of the book, including how it had origins as a 10-episode television series.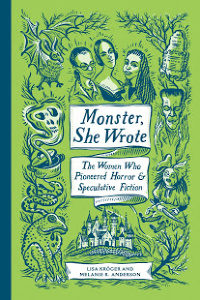 Monster, She Wrote: The Women Who Pioneered Horror and Speculative Fiction by Lisa Kröger and Melanie R. Anderson – Although authors like Mary Shelley and Shirley Jackson are household names, they're far from the earliest or most prolific women writing horror and science fiction stories. This book explores the contributions that women have made to the genre in the past and into the future. The book has more than 100 authors and 200 recommended novels, novellas, and short stories. Amazing!
Further Reading: Tor.com published an excerpt from the book about Margaret Cavendish, a writer who produced" strange fiction a century before Gothic novels came along."
Before you click on through your email, follow this link to enter Book Riot's enter our giveaway of the year's 10 best mystery/thrillers so far!
You can find me on Twitter @kimthedork, on email at kim@riotnewmedia.com, and co-hosting the For Real podcast here at Book Riot. This week, Alice and I took a deep dive into many of September's best new releases. Happy reading! – Kim