Sponsored by Lerner Books
As a child growing up in Malaysia, Shing Yin Khor had two very different ideas of what "America" meant. The first looked a lot like Hollywood, full of beautiful people, sunlight, and freeways. The second looked more like The Grapes of Wrath—a nightmare landscape filled with impoverished people, broken-down cars, barren landscapes, and broken dreams. This graphic novel memoir chronicles Shing's solo journey (small adventure-dog included) along the iconic Route 66. What begins as a road trip turns into a pilgrimage in search of an American landscape that seems forever shifting and forever out of place.
Happy Wednesday, nonfiction lovers! After spending nearly all of July not being able to read, I think my slump may finally be ebbing. I found a couple of books that have grabbed my attention (all fiction, but that's just fine with me), which has been such a welcome change!
It's also just in time, as the summer new books slow down is officially over! This week's new titles include books about books, bootleggers, and self-delusion. Let's check them out!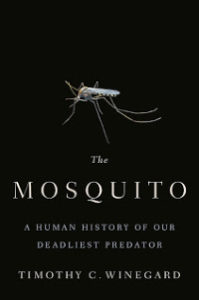 The Mosquito: A Human History of Our Deadliest Predator by Timothy C. Winegard – I didn't know that I needed a nearly 500 page book about the history of mosquitoes until I saw this book, but now it's all I want to read. Timothy Winegard, a professor of history and political science looks at how "the mosquito has been the single most powerful force in determining humanity's fate" throughout history.
Further Listening: Winegard was interviewed for NPR's Weekend Edition where he talked about how mosquitoes may have contributed to the fall of the dinosaurs and helped with the spread of Christianity.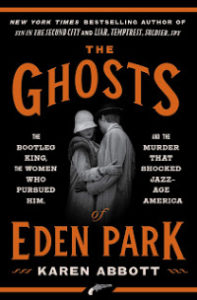 The Ghosts of Eden Park: The Bootleg King, the Women Who Pursued Him, and the Murder That Shocked Jazz-Age America by Karen Abbott – Karen Abbott writes great historical crime books, so I have little doubt that her newest will be amazing. This book tells the story of George Remus, a whiskey trafficker in the early days of Prohibition with who went on to live a glamorous life reminiscent of Jay Gatsby. His antagonists are Mabel Walker Willebrandt, a female prosecutor who wants to take him down, and her investigator, Franklin Dodge, who begins an affair with his wife that "can only end in murder."
Further Reading: Abbot has a short excerpt of the book on her website that gives a great sense of her narrative flair. This seems like a great end-of-summer true crime story. You can also check out one of her older books: Liar, Temptress, Soldier, Spy, American Rose, or Sin in the Second City.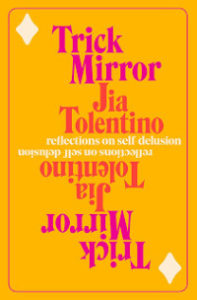 Trick Mirror: Reflections on Self-Delusion by Jia Tolentino – Essays! This book jacket for this collection by Jia Tolentino, a culture critic at The New Yorker, describes the book as "an enlightening, unforgettable trip through the river of self-delusion that surges just beneath the surface of our lives." That sounds intense, but I am pretty into it.
Further Reading: Tolentino has a pretty extensive backlist of writing for The New Yorker. Her piece about the amazing and terrible movie Drop Dead Gorgeous spoke to me.
While I only decided to feature three titles this week, there are so many other great books to choose from. Here are just a few more:
Let's get this wrapped up! You can find me on Twitter @kimthedork, on email at kim@riotnewmedia.com, and co-hosting the For Real podcast here at Book Riot. In this week's episode, Alice and I chatted on a topic that's dear to all readers – books about books! Happy reading! – Kim