Sponsored by David Baldacci's One Good Deed
It's 1949. When war veteran Aloysius Archer is released from Carderock Prison, he's sent to Poca City on parole with a short list of do's and a much longer list of don'ts. But the small town quickly proves more complicated and dangerous than Archer's years serving in the war or his time in jail. When a murder takes place right under Archer's nose, police suspicions rise against the ex-convict, and Archer realizes that the crime could send him right back to prison . . . if he doesn't use every skill in his arsenal to track down the real killer.
Hi mystery fans! I have a whodunnit on the Tour de France, an Australian crime novel, and a historical mystery for you this week!
A Whodunnit On The Tour de France!
The Black Jersey by Jorge Zepeda Patterson, Achy Obejas (Translation): I picked this up because of the author since I have zero interest in professional cycling and the Tour de France. I tell you this because if, like me, you don't care about cycling this novel is still thoroughly enjoyable–including the interesting parts about the Tour de France and cycling. It's kind of like Agatha Christie meets a sports memoir in a novel which turned out to be very entertaining. Marc, and his best friend, are racing on an elite Tour de France team when accidents start to happen. Accidents that sure could be construed as eliminating the competition. But whose competition? Asked by an investigator, because of his military background, Marc decides to secretly help the police investigate who may be committing these crimes… A good read if you're looking for a whodunnit in a setting you haven't read before, as the main character takes you into his current race, relationships (romantic and not), the investigation, and how his life led him into racing.
Past And Present Australian Crime! (TW suicide/ rape on page)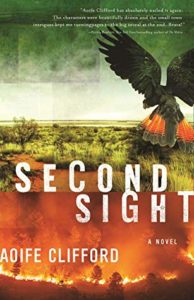 Second Sight by Aoife Clifford: Ever since reading Jane Harper I lunge for Australian crime novels and Clifford has fast become another favorite of mine. This one starts with action right from the start as Eliza Carmody is visiting her home town because of a case she's on when she witnesses a crime. From there, the past and present are just two trains speeding towards each other! Carmody is a lawyer working on a case basically against the town she grew up in. The town where her father, and now brother-in-law, were/are the police. The town where her best friend disappeared from when they were teenagers, a case her father worked on. Now Carmody will have to deal with a town full of secrets about to find out who she's working for, a sister she doesn't get along with, a dying father, the crime she witnessed, and what really happened the night her best friend disappeared. This is a great crime read for fans of past and present chapters, missing person case, legal cases, towns reckoning with their past, and family drama. So good, I inhaled this one!
Unique-ish Historical Mystery!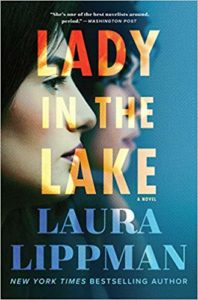 Lady in the Lake by Laura Lippman: This is a historical mystery with a suspenseful ending that I think will work really well for fans of historical novels and women trying to pave their way in the world. In Baltimore, 1966, Maddie Schwartz leaves her husband and decides to become a journalist. A tall order for the time. As she tries to fight her way into being taken serious as a newspaper journalist, and keep her sexcapades with a Black police officer secret, she's haunted by the case of Cleo Sherwood–a dead woman police and journalist don't seem to care about. While the novel focuses on Maddie's "new life" and two murdered women cases there's an undertone of noir threaded throughout and a really unique thing brings this Baltimore community to life: throughout the novel there are chapters that take you into random character's lives, people who were just in contact with Maddie. From a jewelry store worker to whom Maddie tries to sell her engagement ring to a pervy movie theater patron. If you like to sink into a story, characters' lives, and have a community and time period really come to life on the page, this is a great read. Also, the audiobook had a great narrator, Susan Bennett, who also narrated Sunburn.
Recent Releases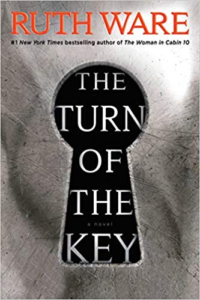 The Turn of the Key by Ruth Ware (Looking forward to my library audiobook coming in! I've enjoyed all her books–In A Dark, Dark Wood; The Woman In Cabin 10–and this one is about a nanny in jail that slowly reveals what happened.)
Careful What You Wish For by Hallie Ephron (TBR: A suspense about a professional organizer–with a hoarder husband–who finds herself possibly in criminal territory from new clients.)
Swipe Right for Murder by Derek Milman (Currently reading: Like gay Tinder meets a thriller!)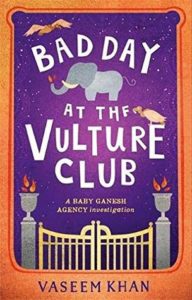 Bad Day at the Vulture Club (Baby Ganesh Agency Investigation #5) by Vaseem Khan (Delightful series about an Indian P.I. with a baby elephant.)
Blackout (Pete Fernandez Mystery #4) by Alex Segura (Paperback) (Modern noir Miami P.I. series!) (TW pedophile)
Browse all the books recommended in Unusual Suspects previous newsletters on this shelf. And here's an Unusual Suspects Pinterest board.
Until next time, keep investigating! And in the meantime, come talk books with me on Twitter, Instagram, and Litsy–you can find me under Jamie Canavés.
If a mystery fan forwarded this newsletter to you and you'd like your very own you can sign up here.