Hola Audiophiles!
Did ya miss me? I missed you! I didn't get to hit you with the news books last week because I was busy eating lobster and drinking micheladas in Mexico on the 4th of July. *shrugs*
Don't worry though, I've got you covered this week and next with the listens I've loved or can't wait to get to in July. So much good stuff, I can hardly keep up! Summer is 'bout to be lit.
Ready? Let's audio.
---
Sponsored by Dreamscape Media and Hallmark Publishing
Celebrate Christmas in July with classic Hallmark Publishing audiobooks available now on hoopla digital, Kobo, and Audible! These heartwarming, clean, romantic audiobooks based on some of your favorite Hallmark Channel Original Movies show you what happens after the first kiss! Don't miss out on the (second) most wonderful time of the year!
---
New Releases (Publisher's descriptions in quotes)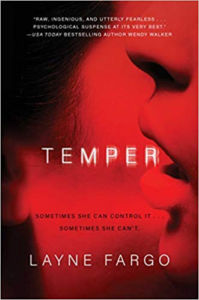 Temper by Layne Fargo, narrated by Jayme Mattler and Hillary Huber (July 2) – Struggling actress Kira is offered the theater role of a lifetime. The catch? She'll have to work with a director known for pushing his actors past their limits both on and off the stage. Then there's Joanna, the theater's cofounder; she's jealous of Kira and is hiding a pretty gnarly secret about the show. Who's the greater threat and who should Kira trust, and what lengths will both women go to in the name of ambition?
Fun fact: Narrator Jayme Mattler can also be heard in the audiobook of The Mueller Report. I guess shady characters are sort of Mattler's thing!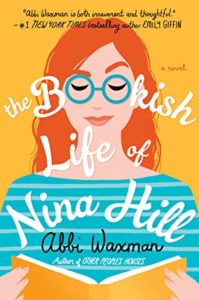 The Bookish Life of Nina Hill by Abbi Waxman, narrated by Emily Rankin (July 9) – I'm a little partial to books about books and way partial to books about bookstores, so this one is ringing all of my bells. It's about a bookseller whose life changes unexpectedly when the father she never knew dies and she discovers she has a big ol' giant family living nearby. It's all a lot to process and she doesn't quite know if she wants to get to know them. I mean, she could just as easily stay home and read with her car named Phil. What to do?!?
This one is narrated by Emily Rankin, who you may recognize from Before We Were Yours or Rules for Visiting. I find her work to always be pleasantly consistent, and a perfect match for what sounds like a charming story.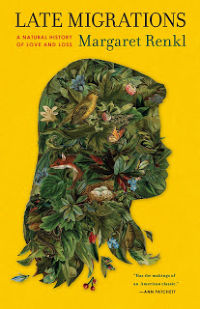 Late Migrations: A Natural History of Love and Loss by Margaret Renkl, narrated by Joyce Bean (July 9) – This debut gave me H is for Hawk vibes, a reflection on loss and grief through observation of the natural world. It's a collection of brief and beautiful essays on Renkl's upbringing, her relationship with her parents, and her transition from daughter to caregiver, all woven into musings on everything from the beauty of bluebirds to the wonder of bees.
I don't think I've listened to anything narrated by Joyce Bean before, but some of you may be familiar. She's performed the work of Kristin Hannah, Sandra Brown, Nora Roberts and much, much more.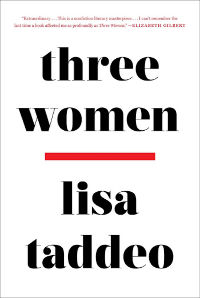 Three Women by Lisa Taddeo, narrated by Tara Lynne Barr, Marin Ireland, Mena Suvari, and the author (July 9) – WOOOOOW I don't think I can keep this blurb short. Award-winning journalist Lisa Taddeo spent almost a decade writing this book, driving across the country multiple times and living with the subjects of her research into women's desire. What results is a fully immersive dive into three women's sex lives: a neglected housewife in suburban Indiana having an affair that consumes her; a glamorous New England restauranteur whose husbands enjoys watching her have sex with other people; a North Dakota high school student whose relationship with her English teacher tears her life, his life, and that of their community apart.
These stories aren't neat or pretty; they're messy and complicated and often paint their subjects in flawed and unflattering light. It dares to explore the power of the beauty and pain of women's longing, of the importance of asking not only what women don't want done to us but in turn what we do. This would make such a fiery book club read and is fantastic on audio; the voices for each of the three women's parts fit their narratives perfectly (hey Mena Suvari, where ya been??).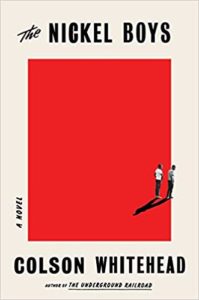 The Nickel Boys by Colson Whitehead, narrated by JD Jackson and Colson Whitehead (July 16) – I don't know if I'm ready, y'all. This treasure of an author takes us to the Jim Crow South where young Elwood Curtis has plans to enroll in the local black college. Then an innocent mistake lands him in the Nickel Academy, a juvenile "reform school" and living nightmare where young black men sustain every manner of horrifying abuse. Elwood believes the way to survive is to embody Dr. King's message of love, but is it enough? "Based on the real story of a reform school in Florida that operated for 111 years and warped the lives of thousands of children, The Nickel Boys is a devastating, driven narrative that showcases a great American novelist writing at the height of his powers."
The Marriage Clock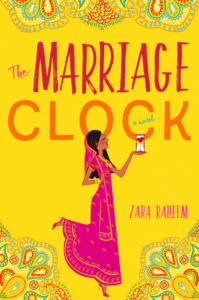 by Zara Raheem, narrated by Ariana Delawari (July 23) – Can I get an amen for romance by authors of color? This one sounds nothing short of delightful, the story of a young Indian woman who at age 26 is starting to get a little nervous about her lack of husbandly prospects. Does she want to get married? Yes! Does she want the arranged marriage her parents so desperately want for her? Not so much. And she's only got three months to prove to them that she can find a good man all by herself.
If you listened to A Woman is No Man by Etaf Rum or The Wrath of the Dawn by Renee Ahdieh and liked what you heard, you're in luck! Ariana Delawari is a new narrator for me, but I loved what I heard in a few sample listens.
From the Internets
Why yes, Women.com: I do have an audiobook-shaped hole in my wallet and I do love me some audio drama!
Over at the Riot
Yo… 25 BILLION dollars! That was the net revenue for publishing in 2018, with audiobooks, children's and YA nonfiction leading the earnings pack.
---
That's all I got today! Shoot me an email at vanessa@riotnewmedia.com with audiobook feedback & questions or find me on Twitter and the gram @buenosdiazsd. Sign up for the In The Club newsletter, peep the Read Harder podcast, and watch me booktube every Friday too!
Stay bad & bookish, my friends.
Vanessa