Happy Thursday, folks! There are new books, and things afoot, and I'm excited to talk about them all!
---
Sponsored by Sourcebooks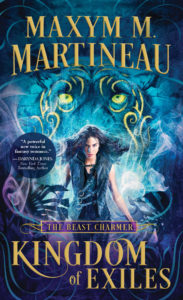 Exiled Charmer Leena Edenfrell is running out of time. Empty pockets forced her to sell her beloved magical beasts—an offense punishable by death—and now there's a price on her head. With the realm's most talented murderer-for-hire nipping at her heels, Leena makes Noc an offer he can't refuse: powerful mythical creatures in exchange for her life. Plagued by a curse that kills everyone he loves, Noc agrees to Leena's terms in hopes of finding a cure. Never mind that the dark magic binding the assassin's oath will eventually force him to choose between Leena's continued survival…and his own.
---
Over on Book Riot
Black princesses! Not all romances, but very many of them, many of which I have not read, even if I've mentioned books or authors before.
Headed to the beach? Take all of these with you.
Alison went to The Ripped Bodice and it was just as magical as she expected. And also expensive. But no regrets, right?
(PS are you playing their Summer Bingo Game? You should! There are Prizes!)
Queer novellas! I've read about a third of them and put the rest on my TBR, so be careful out there!
And I gushed about some stuff and Trisha was very patient on our most recent episode of When In Romance.
Deals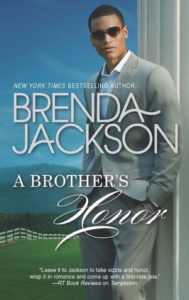 Do you know anything about Passionflix? It's the brainchild of Tosca Musk, and is a production company and streaming service producing new films based on romance novels (and also streaming other things because why not…though I'm very sad Bride and Prejudice is no longer available). Anyway, I'm saying all this because their next release is going to be an adaptation of Brenda Jackson's A Brother's Honor, the first in the Grangers series (all of which have been optioned, but they seem to be doing series in rotation). And A Brother's Honor is on sale right now, for 3.99.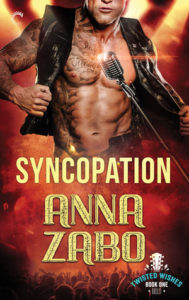 Or maybe you're in the mood for some rockstars? You're in luck, as Syncopation, the first book in Anna Zabo's Twisted Wishes series is 1.99 right now. You might recall this was one of my favorite reads of 2018, and I still think about it sometimes. The whole series is just freaking great, but you'll have to pay a little more for the other two. I promise: it's worth it.
New Releases!
As usual, I didn't get as much reading in as I'd like, but I did enjoy what I read. The big title for the week is a collection of my favorite things: movie star and regular person, fake relationship, Big Misunderstandings galore. I had mixed feelings, but in the end, I enjoyed it a lot.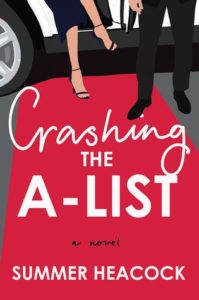 Crashing the A-List
Summer Heacock
A couple years ago, I was wandering through the stacks of one of my local libraries after a training and caught sight of The Awkward Path to Getting Lucky, and grabbed it immediately. Unfortunately, it sat on a table for three weeks until I had to take it back, but needless to say I was excited to see that the author had written a new book, and oh man, what a premise!
Clara is having a rough year. Her publishing career was halted when a merger led to the end of her position, and now she's sleeping on her brother's very uncomfortable couch and cleaning out storage units for a guy who might be a Wise Guy. When she and her BFF uncover some information about a very famous British actor with a six-syllable name known for his BBC detective show and appearances in superhero and assassin movies (hint hint), she accidentally finds herself in a situation she can't get out of.
I'm going to start by saying I really enjoyed this book. It wasn't completely laugh out loud funny, but I read a lot of it with a smile on my face. But there are a few things that readers might have issues with, and I have to address them. First: it's so white. Like super white. I was watching Independence Day last week (don't judge me) and wondered aloud how diverse New York was in 1997. Too bad the aliens killed all the brown people and now New York is just middle class white people in lofts all the time.
Second (and this is basically a content warning and slightly spoilery): our introduction to Caspian is…not very good. He doesn't present himself as a particularly good or caring person, and it's kind of hard to like him. He eventually comes around, and the section that Romancing the Beat author Gwen Hayes would call "maybe this could work" is actually quite endearing. But the dark moment is spurred by something that I wasn't completely certain they could come back from, and had there not been a certain conversation I would not have been satisfied by this HEA at all.
So I guess just read with caution :shrug emoji:
Now that I've spent a million years talking about that one, some new releases I'm excited for: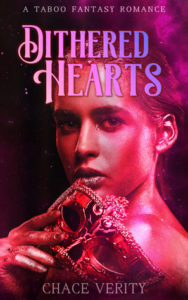 Dithered Hearts by Chace Verity (that cover, amirite?)
The Chai Factor by Farah Heron (I was totally going to pick this up on Tuesday but none of my local booksellers had copies! WTH?)
Extra Credit by Zaida Polanco
Seduced by Second Chances by Reese Ryan
Only Ever You by CD Reiss
Awakened by Moni Boyce (oh, I want to read now it but also cliffhanger)
Two Nights in Paris by Delaney Diamond
Desire and the Deep Blue Sea by Olivia Dade (July 14)
Also bonus if you're interested in owning Alyssa Cole's An Unconditional Freedom in hardcover/large print, that's available for purchase now. I love my paperbacks, but I kind of want that set of covers, too.
As usual, catch me on Twitter @jessisreading or Instagram @jess_is_reading, or send me an email at jessica@riotnewmedia.com if you've got feedback, bookrecs, or just want to say hi!