Happy Thursday! Here are a few things for your brain to chew on. Make sure to brush your brain's teeth after! I hope whatever you're doing, you have a great rest of your week, and remember to be kind to yourself and others. I'll see you again on Monday. – xoxo, Liberty
---
Sponsored by Dynamite Entertainment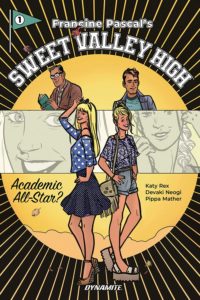 When Jessica falls in love with her Shakespeare teacher, she begins to act like her studious twin sister Elizabeth to impress him. Now it's up to Elizabeth to make sure that all's well that end well – but with Jessica playing her role, will anyone be able to tell which twin is which?
---
Trivia question time! Which of Shakespeare's plays is the shortest? (Scroll to the bottom for the answer.)
Deals, Reals, and Squeals!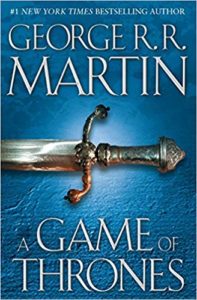 George R.R. Martin has teased the Game of Thrones prequel.
P. Djèlí Clark has signed on for a debut novel and two new novellas with Tor.com!
Howard Bryant's book The Heritage will be adapted into a docuseries.
And there will also be a documentary about the Truly Tasteless joke books of yesteryear.
Dahlia Adler is editing an anthology of Shakespeare retellings, featuring a zillion amazing authors.
John Constantine is joining the Sandman universe.
Cover Reveals
Here's the first look at Loveboat, Taipei by Abigail Hing Wen! (Epic Reads, February 4, 2020)
And the first peek at Go To Sleep (I Miss You): Cartoons from the Fog of New Parenthood by Lucy Knisley. ( First Second, February 25, 2020)
Book Riot Recommends
At Book Riot, I work on the New Books! email, the All the Books! podcast about new releases, and the Book Riot Insiders New Release Index. I am very fortunate to get to read a lot of upcoming titles, and learn about a lot of upcoming titles, and I'm delighted to share a couple with you each week so you can add them to your TBR! (It will now be books I loved on Mondays and books I'm excited to read on Thursdays. YAY, BOOKS!)
Excited to read:
The Janes: An Alice Vega Novel by Louisa Luna (Doubleday, January 21, 2020)
I really loved Two Girls Down, the first book in this series, so I am over the moon that we get a new one next year! I thought Alice Vega was an excellent flawed character. Not flawed in all the same ways they usually make detectives. She was very realistic. I can't wait to read this one. You should read Two Girls Down while we wait.
What I'm reading this week.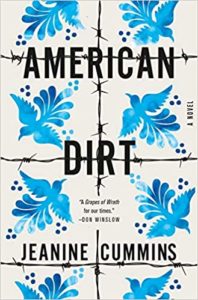 American Dirt by Jeanine Cummins
The Second Sleep by Robert Harris
The Wedding Party by Jasmine Guillory
Sisters of the Vast Black by Lina Rather
And this is funny.
Give this person an award.
Trivia answer: The Comedy of Errors only has 1,787 lines and 14,369 words.
You made it to the bottom! High five. Thanks for reading! – xo, L