Hola Audiophiles!
Guess what guess what guess what? June is Audiobook Month! And not just in my head either, but in real life. Because we're friends, I will confess that I did a super awkward cha-cha dance when I realized this earlier that involved pointing at my ears and then miming the opening of a book. It was… well, strange.
Back to Audiobook Month! Various audiobook outlets are sure to have fun promos going so make sure to check those out. I'll include any I hear about in the newsletter all month long. For now, you know what's up: a new month around the corner means new audiobooks! Here's a batch of new listens coming at you in June.
Let's audio.
---
Sponsored by Whatbook, the first app for social readia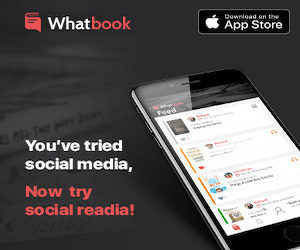 You've heard of social media, but Whatbook is the first app for social readia. Whatbook offers users a new platform to share and discover book recommendations from people- just like we do in real life! Choose to follow friends, family, and colleagues for reliable recommendations, while discovering new users with similar reading interests for a more varied, yet human
recommendation experience. Whatbook has also introduced podcasts onto the platform, so now users can find their next favorite podcast series alongside their next read. Now available for free in the app store. So, What book next?
---
New Audiobooks (publisher descriptions in quotes)
I'm sticking to the two-part breakdown again this month for new books. Does this work for you all, or are you like "Give them to us all at once, you fool!!"? Let me know what you prefer.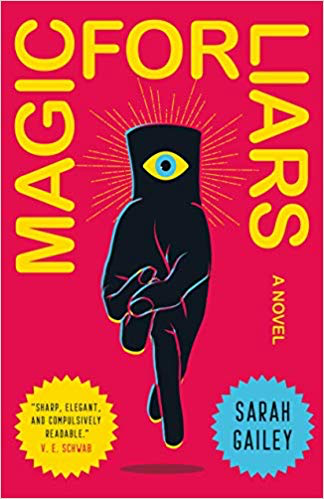 Magic for Liars by Sarah Gailey, narrated by Xe Sands (June 4)
If you don't already know Sarah Gailey, they are the genius behind the American Hippos novellas, a fictional take on a very real moment in history when our government tried to breed hippos and make them our new meat source. Did these nutters never watch the nature channel??!
Magic for Liars is Gailey's fantasy debut, wherein detective Ivy Gamble has a little Petunia Dursley thing going on. She was born without magic while her estranged twin Tabitha possesses the gift, and phew because Ivy don't want it! Except, ya know, she does. When a grizzly murder goes down at the school where Tabitha teaches theoretical magic, Ivy gets pulled into a world of danger and secrets. Magic school + noir thriller? I'm so there.
City of Girls by Elizabeth Gilbert, narrated by Blair Brown (June 4)
Elizabeth Gilbert returns to fiction with a book that's a little less Eat, Pray, Love and a lot more Sex & the City. Set in the 1940s New York theatre scene, this sexy adventure is the story of an older woman looking back on her youth with a few regrets and a lot of pleasure. It's nice to see more books exploring female sexuality and promiscuity without the slut shaming. What a concept: a woman can partake in casual sex and still be a good person who lives a fulfilling and meaningful life!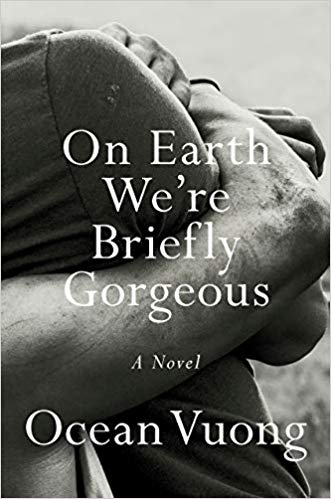 On Earth We're Briefly Gorgeous by Ocean Vuong, narrated by the author (June 4)
Every last person I know who's read it has given me that "This will crack you open, prepare thyself!" look. It's a letter from a son to a mother who cannot read told from the 20-something son's perspective. It's an exploration of class, race, and masculinity, of the importance of preserving our histories and the crippling effects of feeling we've gone unheard. "Asking questions central to our American moment, immersed as we are in addiction, violence, and trauma, but undergirded by compassion and tenderness," it promises to be a truly powerful testament to the healing we find in storytelling.
Mostly Dead Things by Kristin Arnett, narrated by Jesse Vilinsky (June 4)
You know when a book is described as darkly funny? This is what you call a title that features a grieving widow with a habit of making lewd art with stuffed animal corpses, n'est-ce pas?
Jessa-Lynn Morton discovers her father's dead body in the family taxidermy shop. In the thick of her grief, she steps up to take over the failing business while the rest of her family falls apart. Some of them go completely withdrawn, others walk away; then there's the aforementioned mother's own illicit taxidermy activity, a hobby that only escalates in its absurdity over time. Jessa must find a way to keep the business above water and figure out what her place is in her motley crew of a family.
Underland by Robert Macfarlane, narrated by Roy Mcmillan (June 4)
Robert Macfarlane is the award-winning author of books like The Old Ways and The Lost Words, a nature writer whose insatiable curiosity and endless respect for the natural world is evident with every word he puts to page. Underland is all about the worlds beneath our feet, a journey that takes us everywhere from Bronze Age burial chambers and Arctic sea caves to the Paris catacombs. It's compelling and haunting in its implications as so much of his writing is, and beautiful to boot. This is shaping up to be one of my favorite books of the year.
We Have Always Been Here: A Queer Muslim Memoir by Samra Habib, narrated by Parmida Vand (June 4)
Whether as an Ahmadi Muslim in Pakistan or a refugee in Canada, there was never a time in Samra Habib's life when it was safe to be her authentic self. Every aspect of her identity and physicality was policed by men and women insisting she fit a certain model of pious obedience, all while she navigated religious persecution, bullying, racism, and even an arranged marriage. "So begins an exploration of faith, art, love, and queer sexuality, a journey that takes her to the far reaches of the globe to uncover a truth that was within her all along."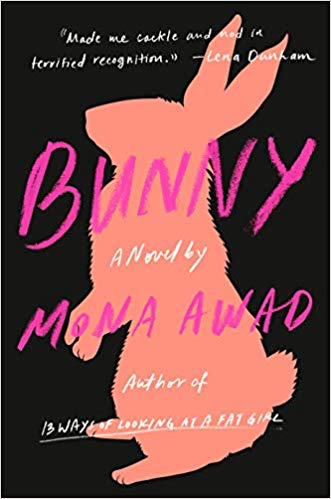 Bunny by Mona Awad, narrated by Sophie Amoss (June 11)
I saw this described as The Vegetarian meets Heathers, and that's not wrong. But also: maybe Mean Girls meets The Craft??
Samantha Mackey is a student in a bougie New England MFA program who can't stand the rest of the girls in her cohort. They're rich, entitled, and extra AF, plus they call each other "Bunny." Then she gets an invite from the Bunnies to join their clique and get into some weird ritual sh*t that makes the Burn Book look like a bedtime story, and dear Sam is all too quick to ditch her only friend Ava to get in with the Bunny crew. I'm making light of things here to keep an ominous sense of dread at bay; things get pretty dark and twisty before they come to a deadly and explosive end.
Call Your Daughter Home by Deb Spera, narrated by Robin Miles, Adenrele Ojo, and Brittany Pressley (June 11)
Told from each of their perspectives, this is the story of three Southern women in South Carolina in the years leading up to the Great Depression. Gertrude lives under the daily threat of death at the hands of her abusive husband and does the unthinkable to ensure her daughters' survival. Retta, a freed slave employed by the Coles family that once enslaved her family, is learning that for some, freedom isn't all the way free. Annie is the Coles family matriarch grappling with a terrible truth that has ripped her family apart. "These three women seemingly have nothing in common, yet as they unite to stand up to the terrible injustices that have long plagued the small town, they find strength in the bond that ties women together."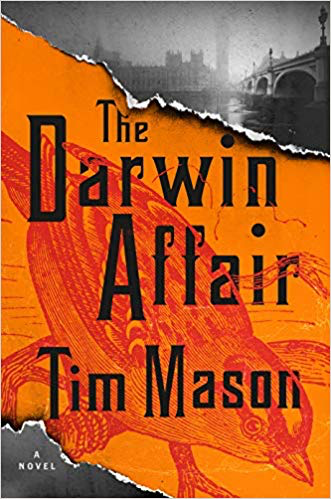 The Darwin Affair by Tim Mason, narrated by Derek Perkins (June 11)
London, June 1860: moments after an assassination attempt against Queen Victoria, a low-level thief is found gruesomely murdered a block away. Something about the crimes makes Chief Detective Inspector Charles Field think the incidents are not only related but all a part of a grander, more sinister plot. He soon learns that Charles Darwin's publication of On the Origin of Species is at the core of a string of murders, arson, and kidnapping; his pursuit of the culprit takes him on a high-stakes journey from London to the halls of Oxford that made me blow right through this book in a day.
P.S. the black-eyed villain Chorister is soooo creepy.
Recursion by Blake Crouch, narrated by Jon Lindstrom, Abby Craden (June 11)
I've been trying to write a brief description for this book for a half hour that isn't just "This is like Inception with the WTF factor turned up high." Barry is a New York cop investigating what's known as False Memory Syndrome, a condition that drives its victims mad with memories of things that never actually happened. Helena is a neuroscientist working on a technology that would allow a person to preserve and re-experience their most cherished memories. Together they're up against a dark and terrifying force that "attacks not just our minds, but the very fabric of the past." It asks the mind-boggling question: what if someone had the power to implant a memory?
From the Internets
I somehow missed that the audiobook reviews I've seen from The Washington Post are a regular feature. Whoops! In any case, May's roundup of recs from WaPo are titles that are the sounds of spring.
Libro.fm got the ball rolling early on Audiobook Month! They have a blog post up now previewing the fun stuff they've got planned in June.
Audiofile Magazine posted a blog entry earlier this month on audiobooks for kids that highlight STEM skills. I couldn't love this more! I recommend the Ada Twist books to kids all the time at the bookstore and now have a whole batch of other titles to suggest to young readers.
Over at the Riot
Working on some thangs here ok STOP LOOKING AT ME WITH JUDGEMENT IN YOUR EYES!
---
That's all I got today! Shoot me an email at vanessa@riotnewmedia.com with audiobook feedback & questions or find me on Twitter and the gram @buenosdiazsd. Sign up for the In The Club newsletter, peep the Read Harder podcast, and watch me booktube every Friday too!
Stay bad & bookish, my friends.
Vanessa