Sponsored by Amazon Publishing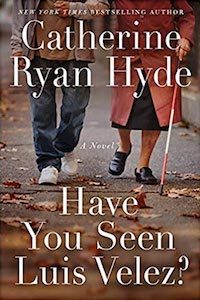 ---
No Current Living Adult Will Get To Read Han Kang's New Manuscript
Katie Paterson's Future Library art project continued with Han Kang's manuscript being locked away for 95 years. At that time 1,000 Norwegian spruces, which were planted in 2014 at the start of this project, will be cut down to print the manuscript–along with the other participating author's works. Check out the ceremony, and other authors, here.
Public Libraries + Affordable-Housing Projects
Chicago has new affordable-housing for seniors that is co-located with a new library branch: Northtown Branch. The project was designed through a competition in 2016 and the picture is gorgeous. Read on here for more on the architecture firm and the amazing project. Here's hoping this combination catches on.
Jessica Jones Final Season Is Almost Here
If you've been waiting for the third, and final season, of Jessica Jones to premiere on Netflix your wait is almost over: The entire season, 13 episodes, will be streaming on June 14th.