Sponsored by Delusions of Clarity, a novel of intrigue and perception by Vern Bryk.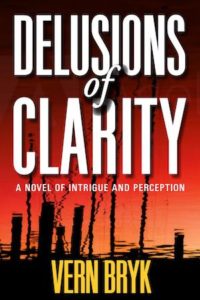 ---
The Emilia Report Highlights Gender Bias
The producers of a play about Emilia Bassano, England's first published female poet who was forgotten by history, commissioned a study to compare ten female and male writers publishing in the same market. It found the biases: From men receiving more coverage to women having their age almost always listed. You can read the details here along with their recommendations for challenging publishing's biases.
Will Florida Ban 100 Books?
Florida Citizens Alliance is coming for the books it finds offensive, which include what they define as pornographic and "Religious 'indoctrination' boosting Islam over others in the social studies books. 'Unbalanced propaganda' promoting climate change in science texts." The bills they're proposing in order to ban books in public schools and make it easier to do so in the state–along with Gov. Ron DeSantis and many lawmakers listening–have gotten organizer to try and fight back.
Bookish Children's Hospital 
Nationwide Children's Hospital in Columbus has volunteers through Reach Out and Read reading to kids in the waiting rooms and giving them a book to take home. "The hospital's program has doled out 1.5 million books since 1998, with children ages 2 months to 5 years taking a book home after every wellness checkup."