Hola, friends! Welcome to In The Club, a newsletter of resources to keep your book group well-met and well-read. This week I've managed to sneak in my future rap alias, a peek at my baby nephew, and a personal anecdote about faith in between all the book club talk! We've been clubbing together for awhile now and I feel like we've grown close, ya know? You share with me, so now I've shared with you.
Testing out another new format change too — let me know what you think.
To the club!
---
This newsletter is sponsored by ​The Bird King​ by G. Willow Wilson, available now from Grove Press.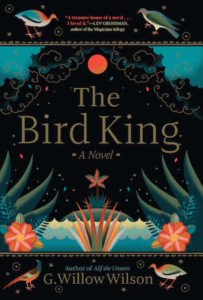 A fantastical journey set at the height of the Spanish Inquisition from the award-winning author of ​Alif the Unseen​ and writer of the Ms. Marvel series, G. Willow Wilson's ​The Bird King​ is a jubilant story of love versus power, religion versus faith, and freedom versus safety. The novel follows Fatima, the only remaining Circassian concubine to the sultan, and her dearest friend Hassan, the palace mapmaker, on their quest to find the mysterious, possibly mythic island of the Bird King, whose shifting boundaries will hopefully keep them safe.
---
Question for the Club: Last week I asked what you all think is the ideal size for a book club and the most common answer by a landslide! was seven members. Some gave a range of 6-10 and a couple of folks suggested 5-6; either way, no super crazy outliers.
I like the thinking here: seven-ish members is enough to ensure good conversation and to get a variety of outlooks and opinions in the mix. It's a good number for restaurant outings, manageable if potentially lively. Thank you for the feedback!
The next question is: …drumroll please…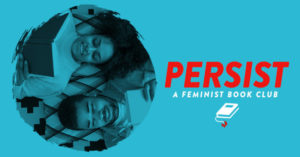 Little Miss Persist-a-lot … might just be my rap name if I ever start dropping bars. More importantly: Persist is back! Book Riot's feminist book club run entirely on Instagram returned last week (sorry, I'm a slacker and forgot to mention it). "Meetings" will come to order once a week on Instagram Live through April 8th and this quarter's club is led by María Cristina!
All is Not Lost – If you didn't catch last week's episode of The Book Riot Podcast (Episode 303: Durable Dirigibles), you might have missed out on this piece of genuine feel-good news. A couple of high school boys at a Jesuit boys on the Upper East Side started a feminist book club back in 2017, naming it "HeForShe" after Emma Watson's feminism campaign. The club meets to this day and has about a dozen regular members. There is hope, friends.
Book Club Bonus: Young adults reading books that foster critical thinking and examination of complicated subjects gets lots of emphatic clapping from me, especially if it forces them to think about concepts like race, privilege, consent, etc. While the hope is that young people will band together on their own like the men of HeForShe, some encouragement by adults might not be a bad idea. Volunteer to lead the charge and get some young people talking!
When in Doubt, Creep Them Out! – News flash! Not all women want to be mothers. This list of reads is for you if you fall into that camp. These all sound like titles that need to be on my TBR. For real though: I cackled when I saw the last title on this list. When in doubt, creep them out!
Book Club Bonus: I've pitched all sorts of parenting-related book club ideas but never suggested one for women who don't want children. Considering I'm not sure whether I want any, I would love to dedicate at least one or two rounds of book club picks to the kinds of books on this list and be able to chat openly about my doubts, reasons, and feelings.
Related: I may not be sure about motherhood, but I am made for the tia (auntie) life. I know I'm clearly biased here, but even the back of my nephew's head is just the best.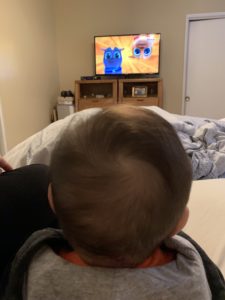 Church Group Feminism – In Rioter Heather's 35 years as a Christian, she's been a part of countless and assorted book groups. She's also rarely read books by a women in those groups and thinks it's time that changed, offering a list of titles to get that ball rolling.
Book Club Bonus: A little about me: I was raised in the Catholic faith and then grew up to be a pro-choice, anti-misogyny, LGBTQ ally and feminist. I now have an uneasy relationship with religion, in particular with how little agency women are given in most Christian faith systems (referencing Christianity here since that's what I'm familiar with). But I feel hope when I read about women like Heather, ones that practice a progressive faith and seek to give women the voice they have long deserved. If you're in a book group with members from your church, fight to include titles by women. Don't stop there: include books from all kinds of diverse voices and perspectives.
Suggestion Section – I'm starting to play around with the format of this here newsletter as you may have noticed of late. In Suggestion Section, I'll be dropping links to celeb book clubs, online book club announcements, lists for book groups, etc not otherwise talked discussed in the meat of the newsletter. You with me? Let's give it a try.
---
Thanks for hanging with me today! Shoot me an email at vanessa@riotnewmedia.com with your burning book club questions or find me on Twitter and the gram @buenosdiazsd. Sign up for the Audiobooks newsletter, get it on the Read Harder podcast, and watch me booktube every Friday too.
Stay bad & bookish, my friends.
Vanessa