Hello mystery fans! We survived the shortest month of the year that managed to feel as long as a year so let's celebrate with all the linkable crime things and a weekend in the mystery bookfort. (That was a very long sentence for a very long month.)
---
Sponsored by Soho Crime.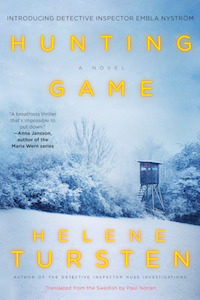 Author Helene Tursten (Detective Inspector Huss series) returns with a new mystery series introducing her unforgettable heroine: hunter, fighter, and dogged police detective Embla Nyström. When two members of Embla's party turn up dead during an annual moose hunt in rural Sweden, Embla must delve into the dark pasts of her fellow hunters in search of a killer. "Haunted, driven, immensely human . . . Embla is a winning new Scandinavian noir lead." —BBC Culture
---
From Book Riot And Around The Internet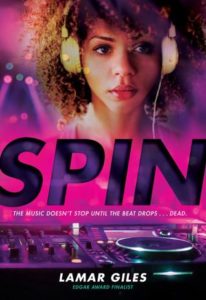 YA Thrillers That Put Teenagers to the Test
11 Books About Stalkers and Obsessives for Fans of "You"
L.A. Times Book Prize finalists
Men and Women – Thrillers and Mysteries
News And Adaptations
Heaven, My Home, the next book in Attica Locke's Highway 59 series, has a cover! My excitement for this book and the adaptation for the series has no bounds!
Mila Kunis Snaps Up TV Rights to Journalist Andrea Bartz's New Thriller, The Lost Night
9 Thrillers & Mysteries Becoming Movies Or TV Shows In The Near Future
All the Literary References in Netflix's YOU
True Crime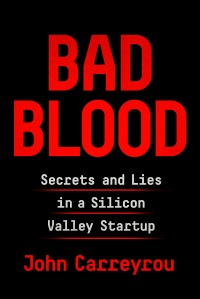 "She Never Looks Back": Inside Elizabeth Holmes's Chilling Final Months at Theranos
Criminal groups are offering $360,000 salaries to accomplices who can help them scam CEOs about their porn-watching habits
The sensational society killings that rocked L.A. — still a mystery 90 years later
San Francisco 'Doodler' Killer Subject Of Crime Series From UK Outfit Ugly Duckling Films
Hockey dad's discarded napkin at rink ties him to 1993 killing in Twin Cities 25 years later
Kindle Deals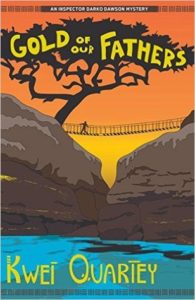 If you're looking for a great detective series set in Ghana, Gold of Our Fathers (Darko Dawson #4) by Kwei Quartey is $1.99!
If you've ever wondered what a book written by Annie Wilkes and Norman Bates' child would be and want to read a truly disturbing thriller, Perfect Days by Raphael Montes is $6.99! (Review) (I don't remember all the trigger warnings but recall rape and kidnapping.)
If you want to start a mystery series that follows the teen descendants of Sherlock Holmes and John Watson, A Study in Charlotte by Brittany Cavallaro is $1.99!
A Bit Of My Week In Reading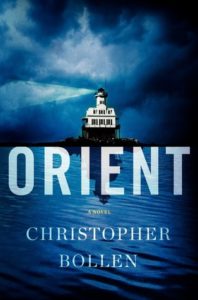 I'm currently drowning in audiobooks–just like I like it–and am listening to: Orient by Christopher Bollen (A small town mixed with locals and new rich New Yorkers is rocked by a murder.); Blanche Among the Talented Tenth by Barbara Neely (Cozy mystery); The Third Victim by Phillip Margolin (Serial killer thriller); City of Devils by Paul French (True crime set in 1930s/'40s Shanghai.).
My current print reads: Smoke and Ashes by Abir Mukherjee (I love this historical mystery series!); A Friend is a Gift You Give Yourself by William Boyle (I really like his crime writing.).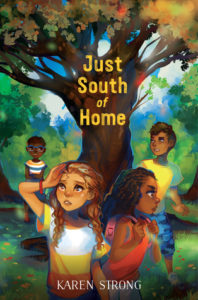 And my yay-look-at-the-galley-I-got: The Reign of the Kingfisher by T.J. Martinson (It's a mystery book with superheroes!); Furious Hours: Murder, Fraud, and the Last Trial of Harper Lee by Casey Cep (Nonfiction that sounds super interesting.); Just South of Home by Karen Strong (I'm in love with this cover!)
Browse all the books recommended in Unusual Suspects previous newsletters on this shelf. And here's an Unusual Suspects Pinterest board.
Until next time, keep investigating! And in the meantime, come talk books with me on Twitter, Instagram, and Litsy–you can find me under Jamie Canavés.
If a mystery fan forwarded this newsletter to you and you'd like your very own you can sign up here.